Château de Pommard
A SET OF CUSTOM PAPER BAGS FOR WINE & GIFTS
Château de Pommard is a winery established in 1726, producing a range of rare Burgundy wines. This collection of exclusive paper bags is produced for the estate's major rebranding project.
The bags hold one or three wine bottles. The custom signature shape and immaculate artistic design make each bag a limited edition, treasured memorabilia for visitors.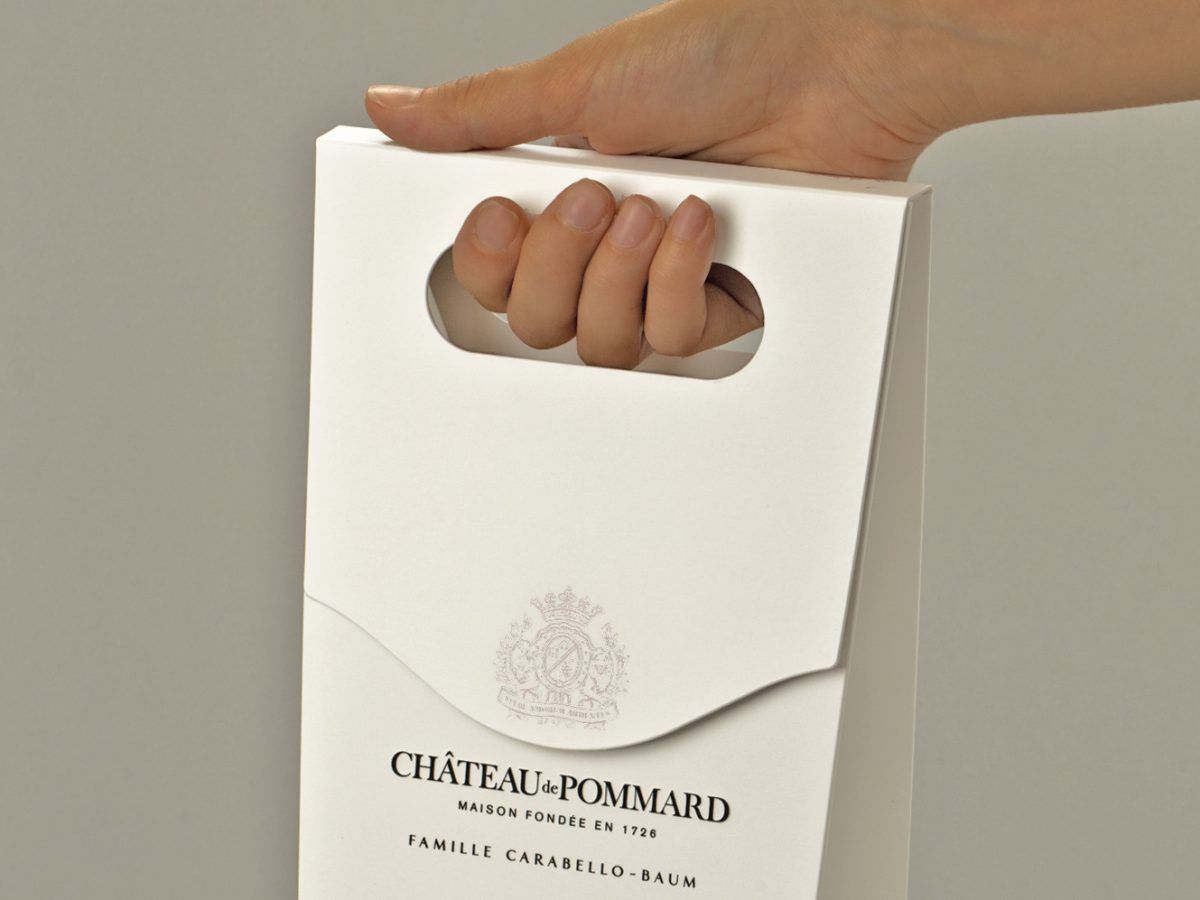 Product Style: Artistic flap bag – seamless flap with capacity
Design Options: Die-cut handle, velcro closure, custom flap shape
Design Upgrades: Bottle separator, handle cushion
Sizes: 156/116 + 110 * 366mm, 370/330 + 110 *366 mm
Papers: Conqueror High White CX 22, matt laminated; Invercote G, anti-
scratch laminated
Printing: Pantone colour
Finishes: Foil blocking & embossing
For the whole collection, the consistent signature outline of the flap and the bag body makes these custom paper bags recognisable and exclusive.
The special shapes and the die-cut handles involved a tailored creative support and production story for each size.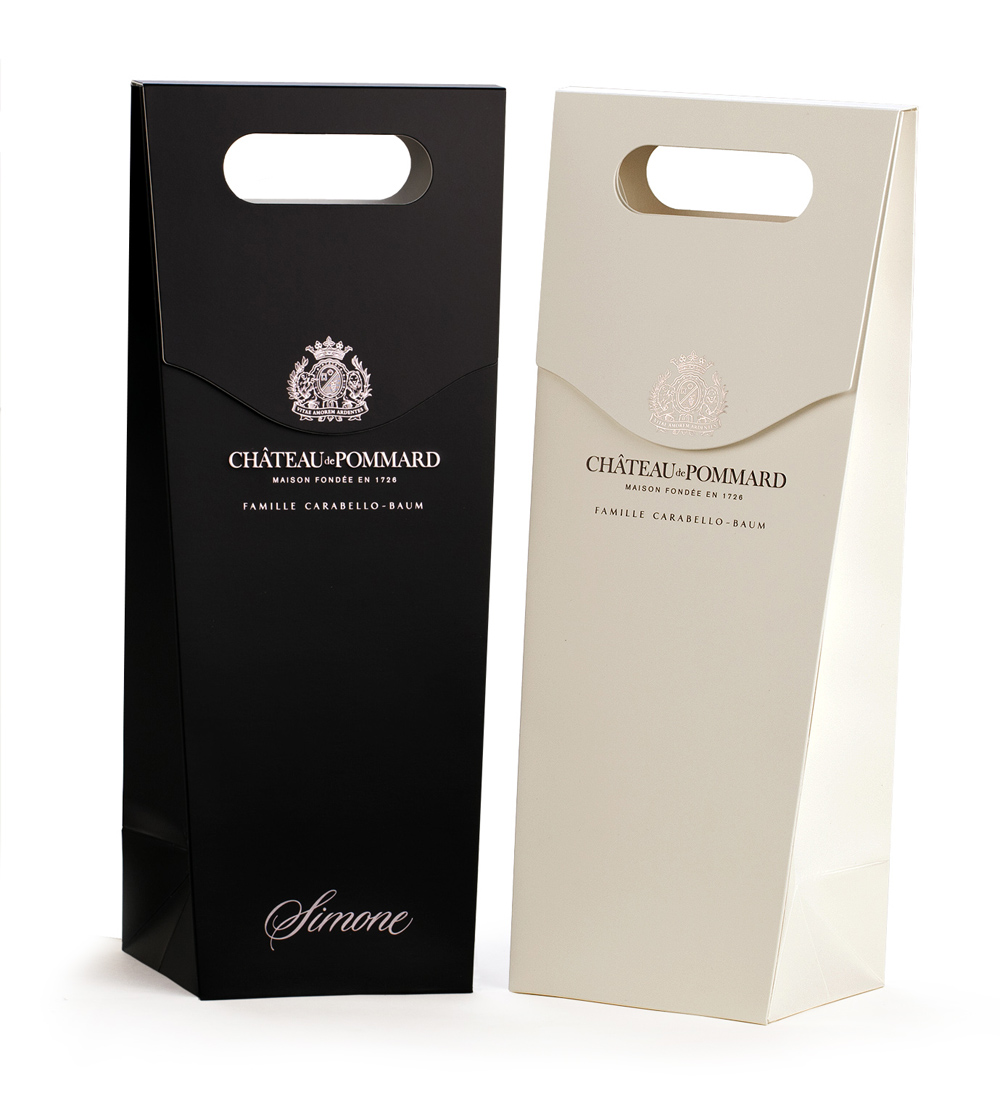 The custom paper bag design provides exceptional customer experience and added value for the brand.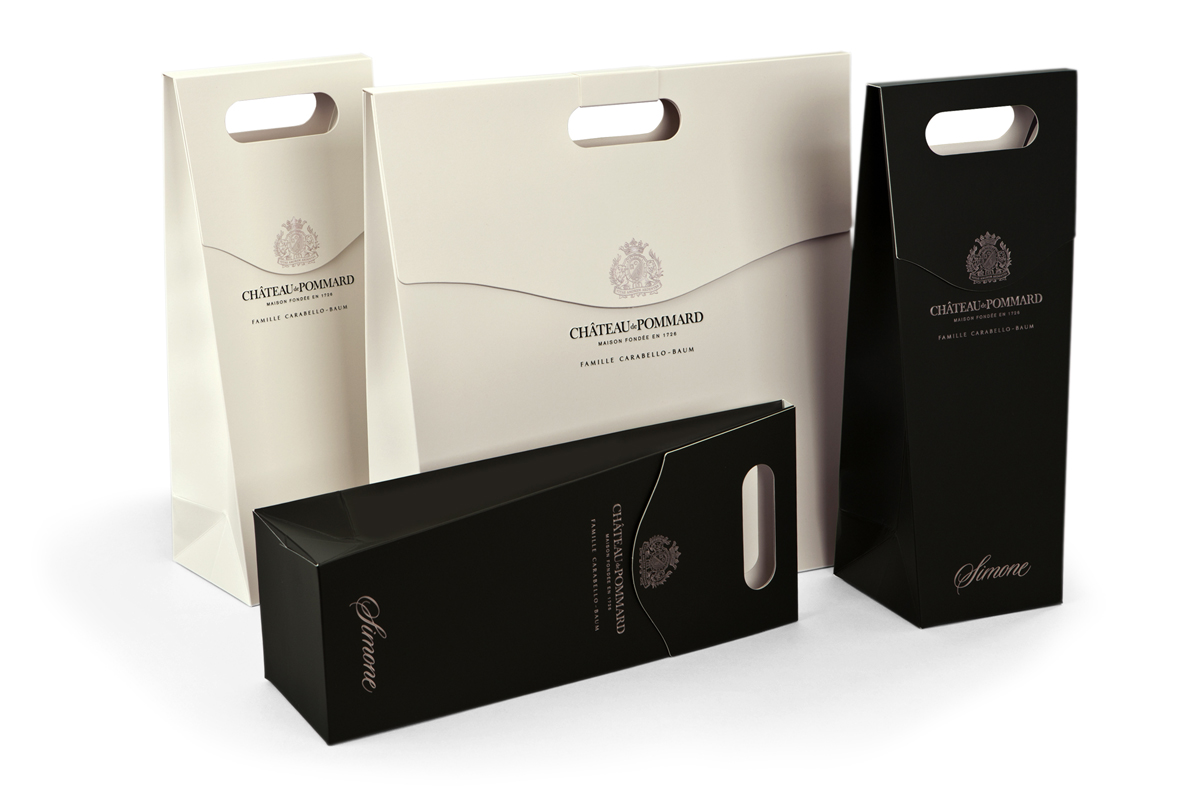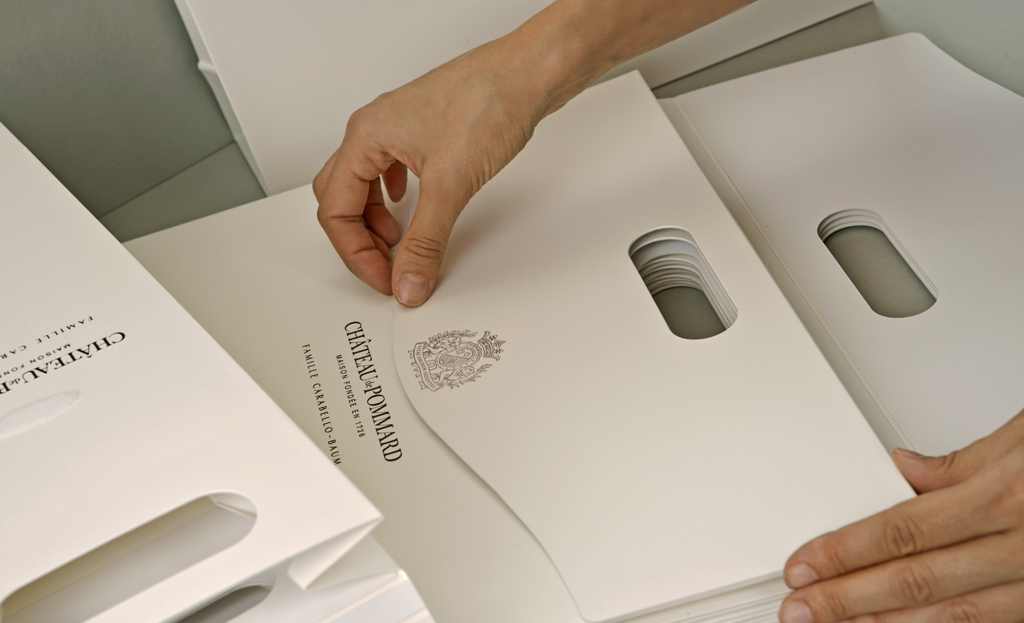 We were approached by our partners with a ready artistic bag design. Its main accent was the special flap shape. During our collaboration, the initial stages of the process involved validation of the artistic design for manufacturing and design verification through pre-production samples.
Custom design elements with special function involve velcro closure for the bag's flap and a removable handle cushion.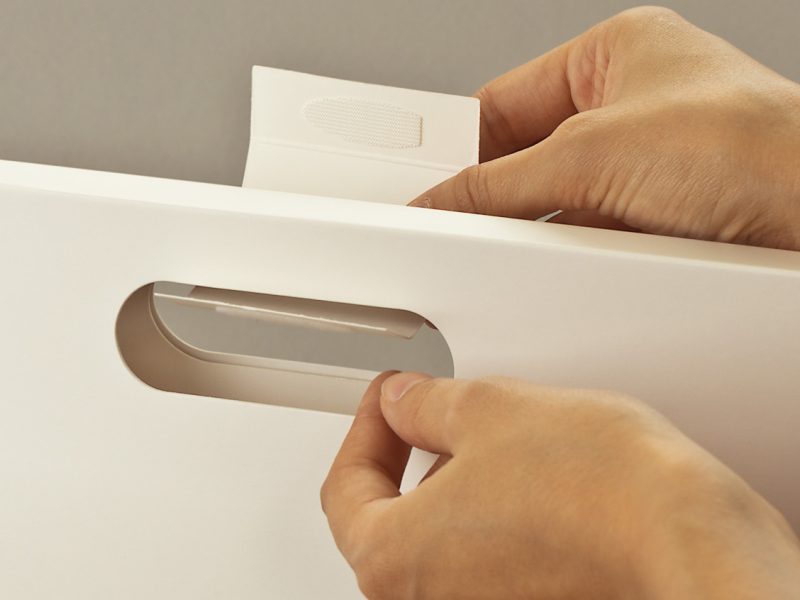 Using no other material than paper and board, we established the mass production technology.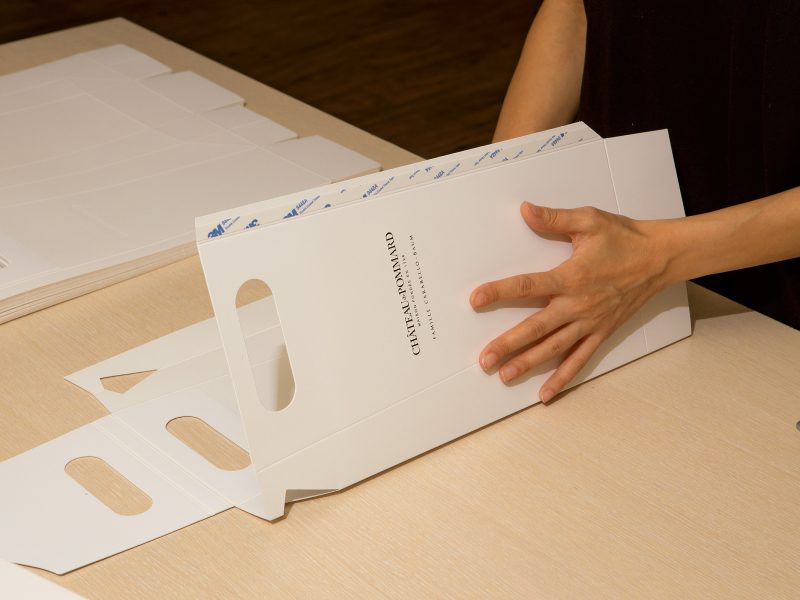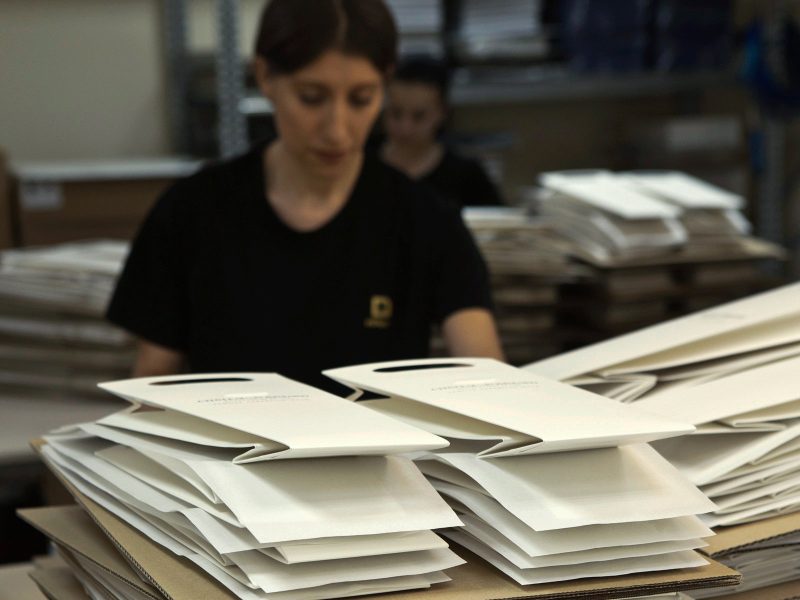 MOQ 100 pcs
Bespoke production
Luxury finishes
Are you interested in a similar product?
WE WILL BE HAPPY TO HELP YOU
Send us your project outline. Share the packaging purpose and features you are considering and we will come back to you with comments and price options.
Still looking for inspiration?
Production-ready paper bag options
BAG STYLES AND DESIGN UPGRADES