Product Development
FROM SCRATCH TO FEASIBLE STRUCTURAL DESIGN
Product Development
FROM SCRATCH TO FEASIBLE STRUCTURAL DESIGN
Sustainably invented structures from paper provided by a packaging design company
CUSTOM DESIGNS READY FOR PRODUCTION
The invention of concepts fitted to a purpose is what we love to do. After the Project Brief and the concept framework outlining we proceed to creative work.
Our company's creative process is always in accordance with the paper product's purpose, the requirements for brand consistency, the confirmed colour schemes of the materials and the established environmental standards.
28 +
years of manufacturing know-how
60 +
design elements ready for production
100 +
premium papers in production
You can base your project on production-ready design options and modify them as a part of your project.
You want to be sure your design is feasible in a real production environment.
You need technical drawings fora  future order with a packaging company.
YOUR PRODUCT'S BESPOKE FEATURES ARE:
You need a tailored shape to fit or fix your product.
You have a set of items to be placed in custom compartments in one packaging.
You need your product to be presented with a WOW effect to reinforce your promotional concept.
YOUR PROJECT SPECIFICS ARE:
You are looking to order a small (MOQ 100pcs) or medium quantity

of your packaging design

.
You are looking for the best combination of luxury and sustainability.
You need assistance to rank priorities concerning quality, costs and timelines.
Concept development and technology mapping focused on design optimisation
We highlight the purpose and key elements of the packaging project. We start a discussion about product type, sizes, colours, materials, branding methods and more.
Based on project specifics in combination with the established design features and quantities, we quote exact unit cost or а rough price range and all one-time expenses.
Next step: creative support
Based on approved budgets, the design creation happens at full disclosure. We discuss much deeper all project specifics we can help with. A prototype image or plain sample can be sent upon agreement.
Structural Design Development
Our long-term involvement with handmade packaging production gives us a deep knowledge of how to combine different skills in the best possible way to create bespoke elements and shapes from paper only.
Product Size Fit
We offer different ways to make the new design a perfect fit for your product. We consider correct outer size and shape of the packaging, custom inner shapes, levels and compartments to fix and fit items and to create a great user experience.
Packaging Features Choices
As an experienced packaging design company, we suggest the best product styles, materials, branding methods and complementary products that are in line with and communicate brand identity and luxury statements.
Production-Ready Designs
We offer ready design upgrade solutions and inventive design options to attract attention or enhance the experience with your packaging.
Brand Recognition
Some design elements that our company offers become integral, recognisable parts of a series of packaging which results in adding uniqueness.
Prototyping
To ensure our client that the newly developed packaging design is production-ready, our company offers prototypes and samples that follow the mass production technology. Their production cost is not included in the packaging development fee.
Technical drawings
We provide workable packaging layouts including dielines, written instructions and 3D mockups.
Sustainability Management
Our company's policy is to provide precise information about product's recyclability, material origin and possible paper offcuts utilisation.
We suggest size and design optimisation to reduce the carbon footprint and ecological impact during the production, storage and transportation of our products.
Price Options
Depending on your project specific we will offer an exact price or a price range.
For you to make an informed decision you will have a chance to consider price options for the production of different quantities, with options for materials and finishes, breaking down specific production costs so you can see the impact of materials, quantities, sizing and finishing. All one-time costs are quoted separately.
Artwork Analysis
We assess artwork feasibility for printing. Our company's experts help with colour choices and applicable personalisation and finishing techniques.
Choosing the paper and hot stamping foil is an essential part of the design process
We collaborate with the most recognizable paper brands and foil manufacturers in Europe.
Are we the Partner you're looking for?
Let's discuss your packaging concept.
We will go together through all details and will help you to make the best choices for your project.
Industry Insight
experienced team of packaging professionals with manufacturing expertise and equipment
Feasible Structural Design
concept backup by creativity and knowledge tested in real production environment
Inner Structures From Paper
designs with elements made from paper and board for recyclability and long shelf life
Curious how we do it?
REAL-LIFE STORIES ABOUT PRODUCT DEVELOPMENT
Get a closer look at our customers' experience and our process.
"Again you have developed and completed an exclusive quality product that fully met our needs."
Dimitar Protogerov
Co-founder of Oblik Studio
THE START OF OUR CREATIVE PROCESS
Back in 2011, our partner approached us for a very special project. For an upcoming charity event for oldtimer car owners, the event planners wanted a gift bag that spoke about the theme without words …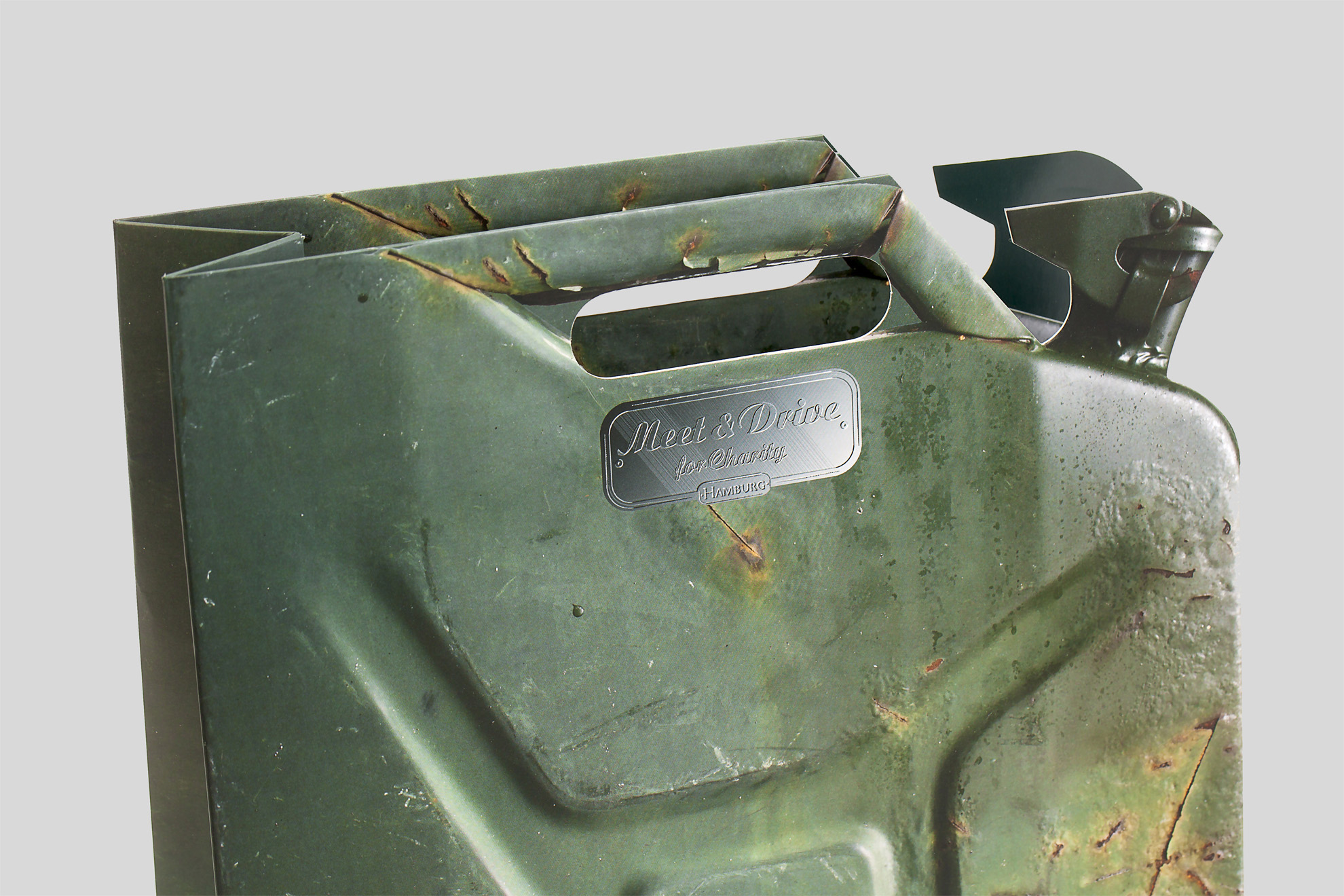 Production-ready design options
More creative support services we can help with