Ella Impressions
PRINTED RETAIL PACKAGING AND MATERIALS
This branded bundle is produced for the art & fashion brand from Bahrain.
The collection we made for Ella Impressions includes a laminated paper bag, printed ribbon and tissue paper.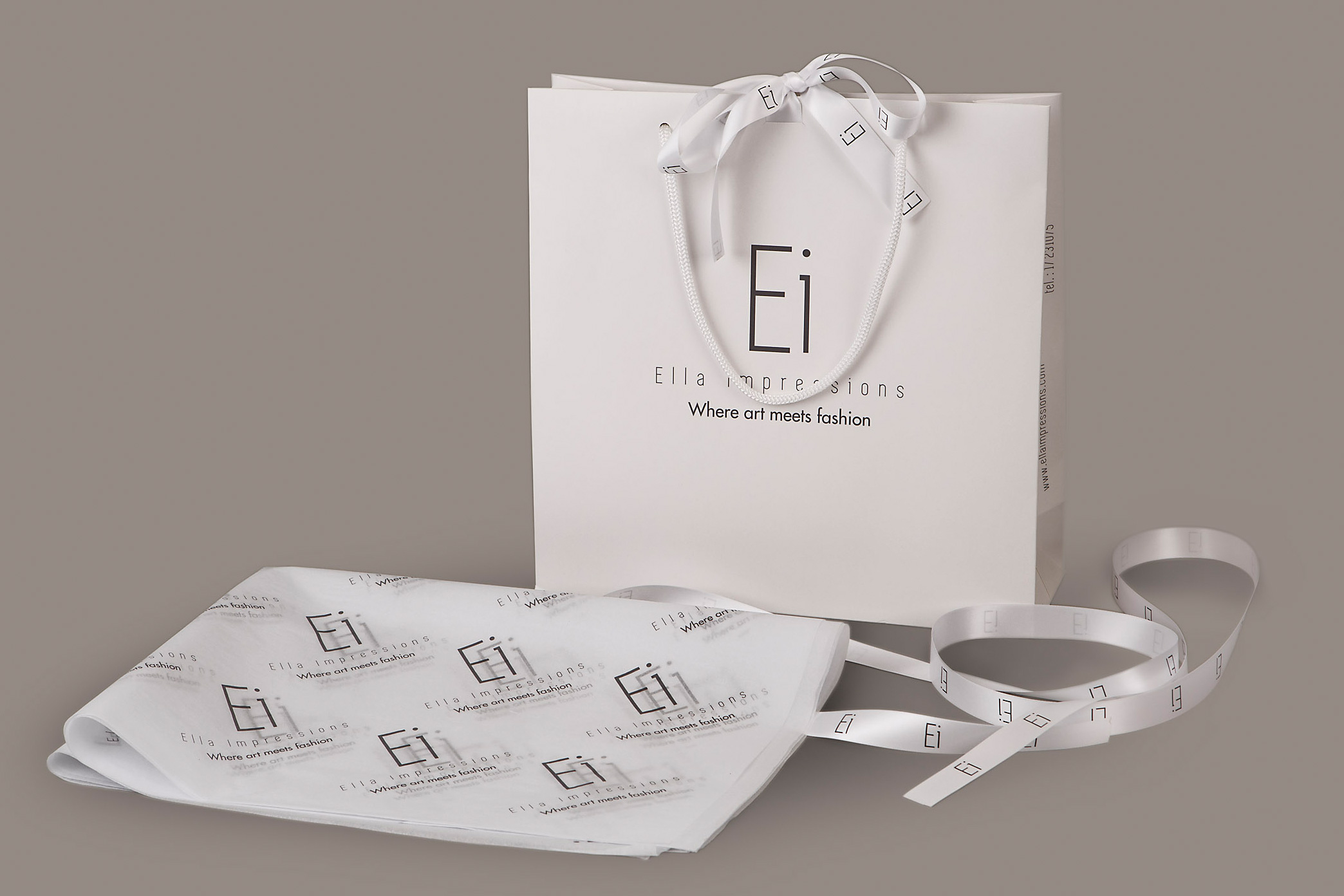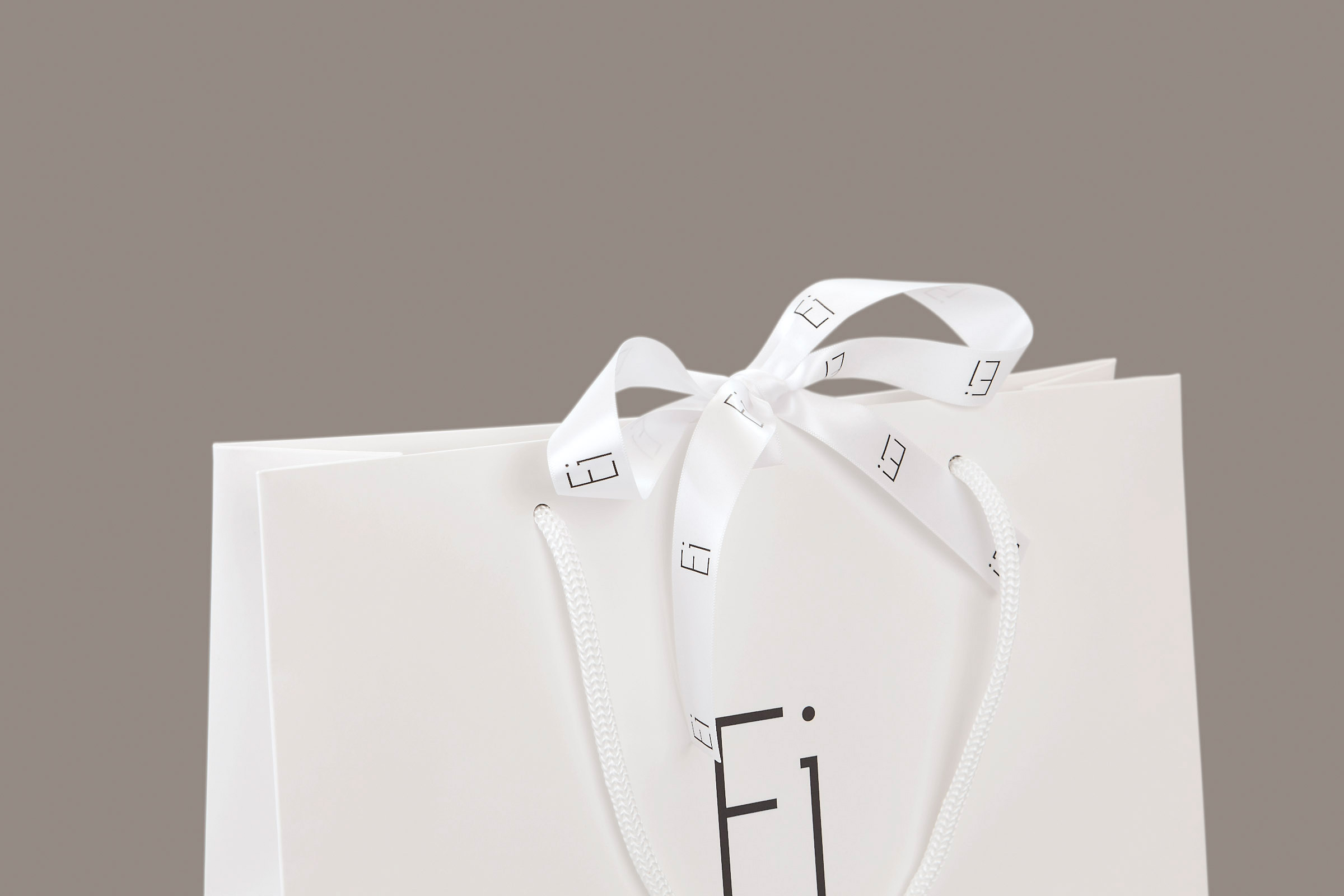 Product Style: Rope handle bag – Knotted cotton ropes
Design Upgrade: Ribbon closure – Glued ribbon
Size: 300+100*300 mm
Paper: Coated board, matt laminated
Printing: Pantone colour
The aesthetic includes the brand's logo and tagline in different sizes and printed on different materials.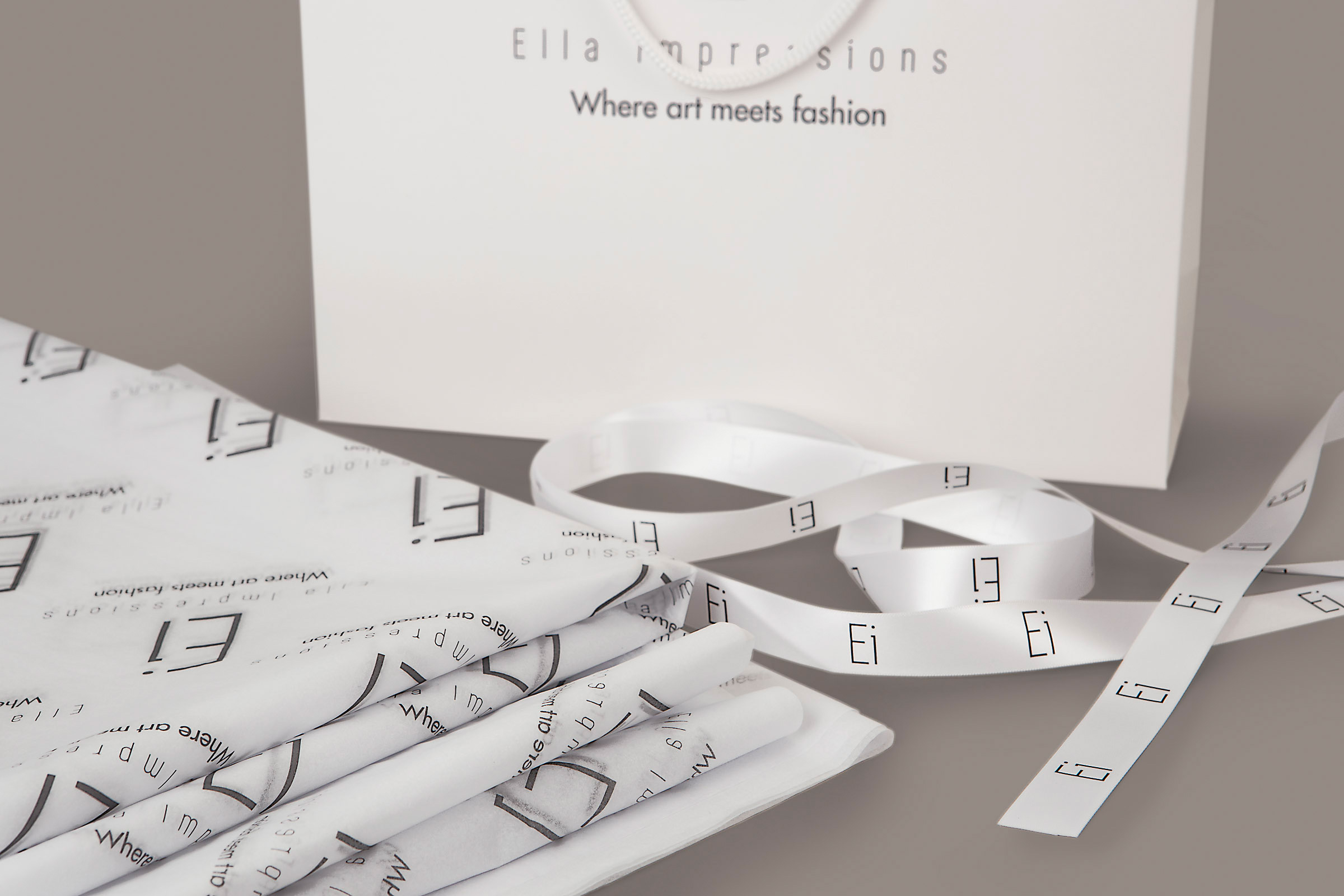 The bespoke printed items make up a stylish collection that will leave a lasting impression.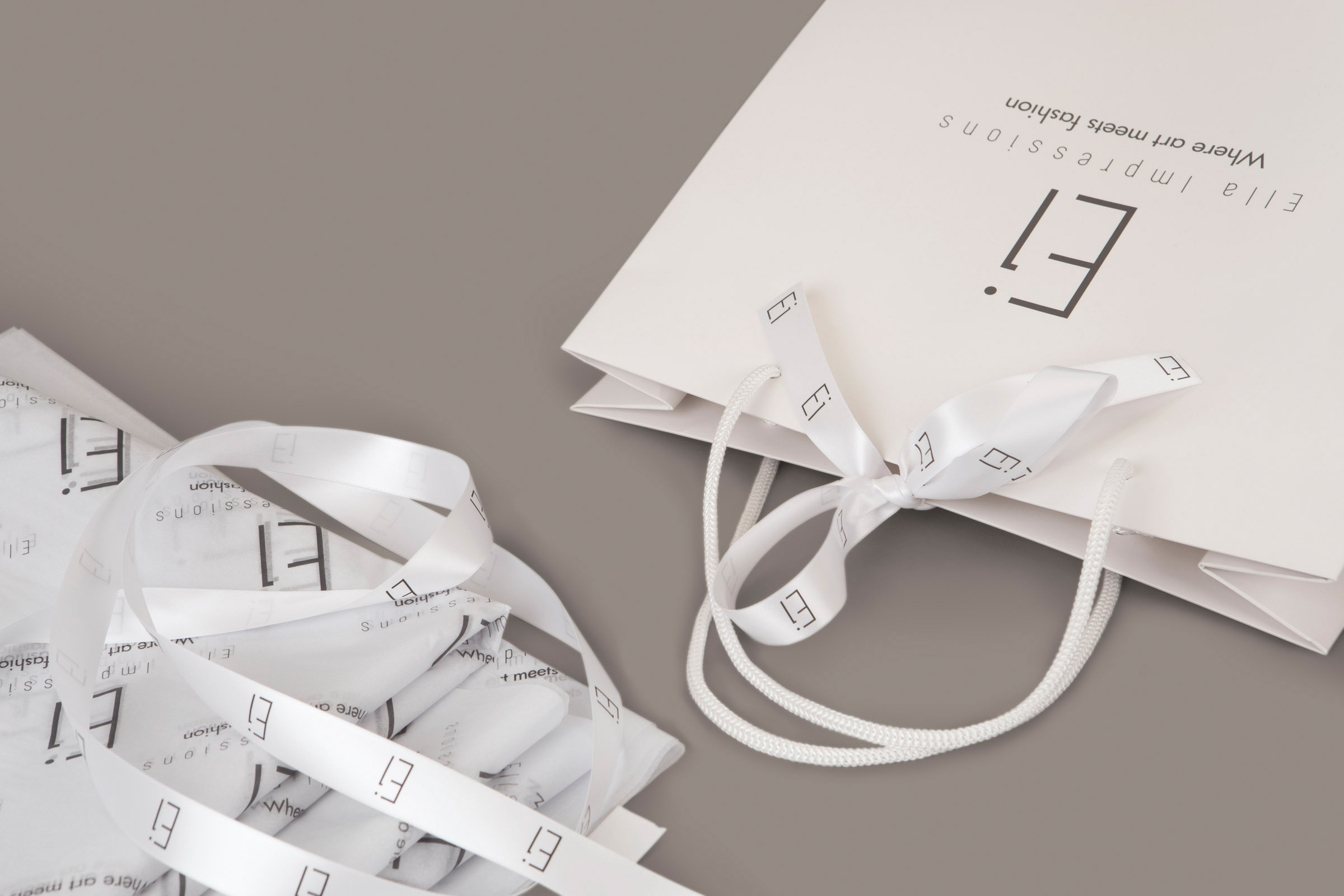 Printed ribbons are attached to the bag's body. Tied in a beautiful bow, they act as central closure.
We provided the same style of ribbon in rolls, for our client to use for other purposes.
The tissue paper with a repeating pattern is supplied in sheets, carefully packed to avoid wrinkles.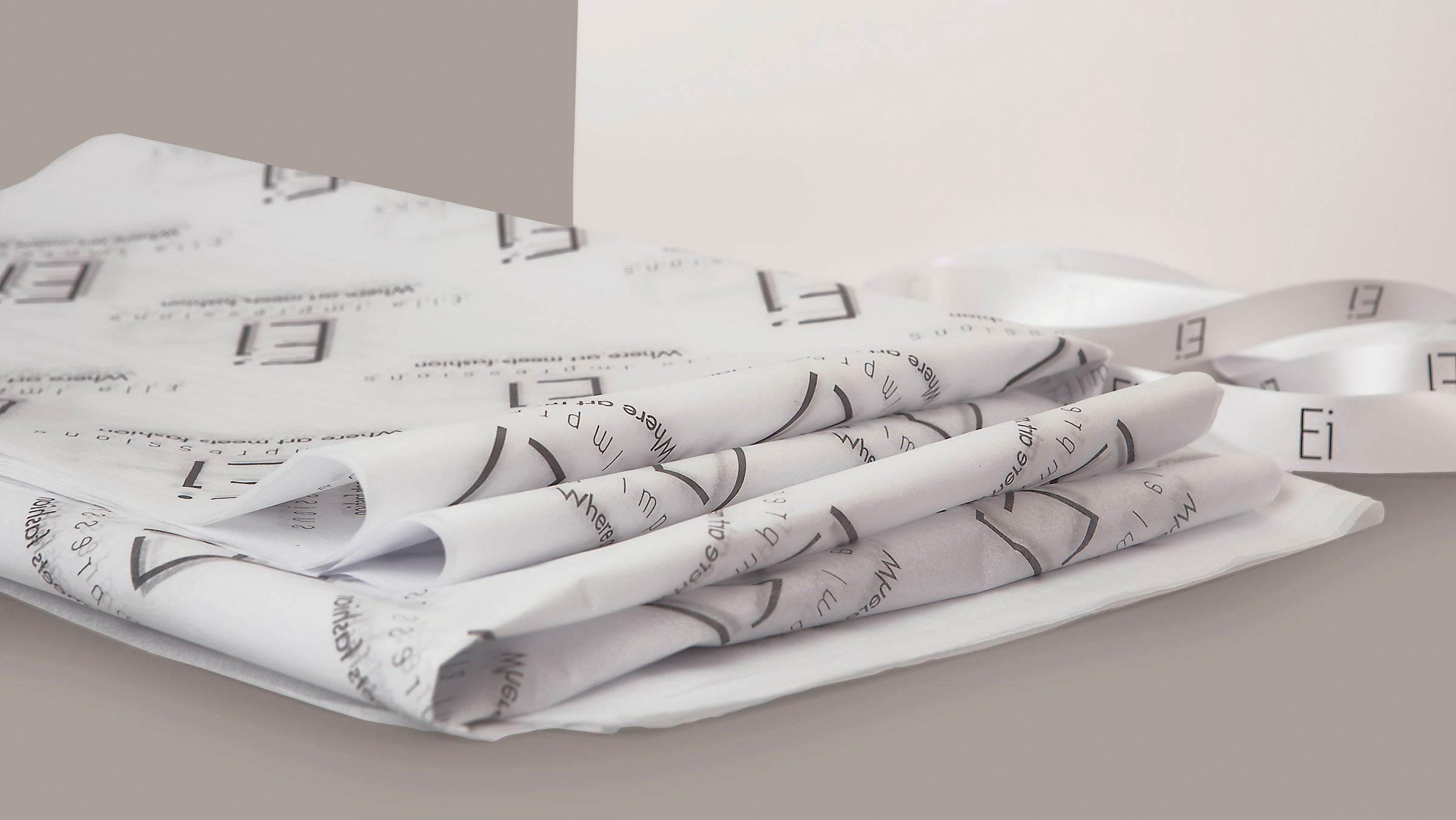 MOQ 100 pcs
Bespoke production
Luxury finishes
Are you interested in a similar product?
WE WILL BE HAPPY TO HELP YOU
Send us your project outline. Share the packaging purpose and features you are considering and we will come back to you with comments and price options.
Still looking for inspiration?
Production-ready paper bag options
BAG STYLES AND DESIGN UPGRADES