En Diamonds
LUXURY E-COMMERCE BOX FOR JEWELLERY
We designed and produced this box with а specially placed envelope for En Diamonds, an online store for lab diamond jewellery from Luxembourg.
This is a bespoke solution created to fit three items with different shapes universally, namely a diamond ring, a bracelet or a necklace gift box.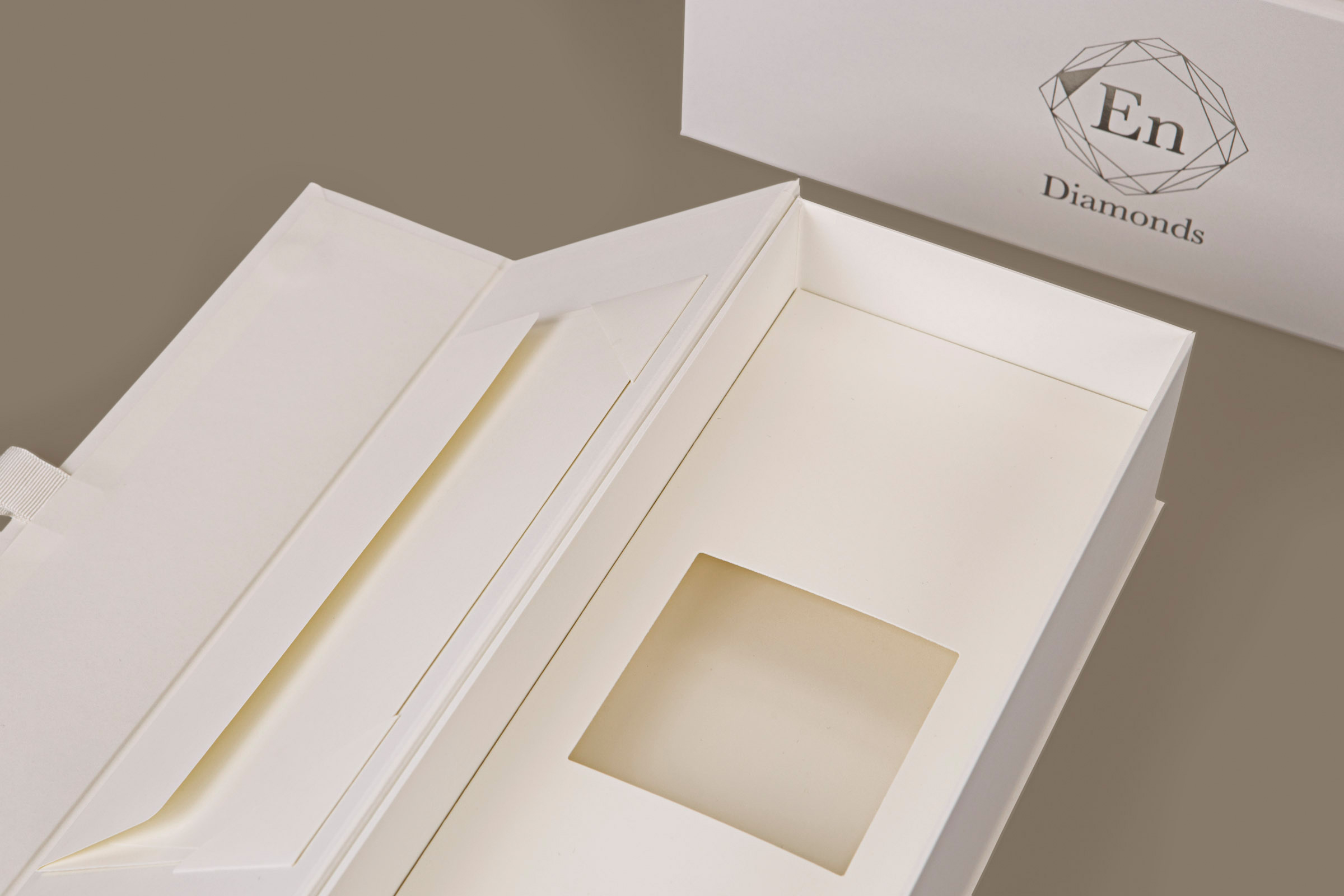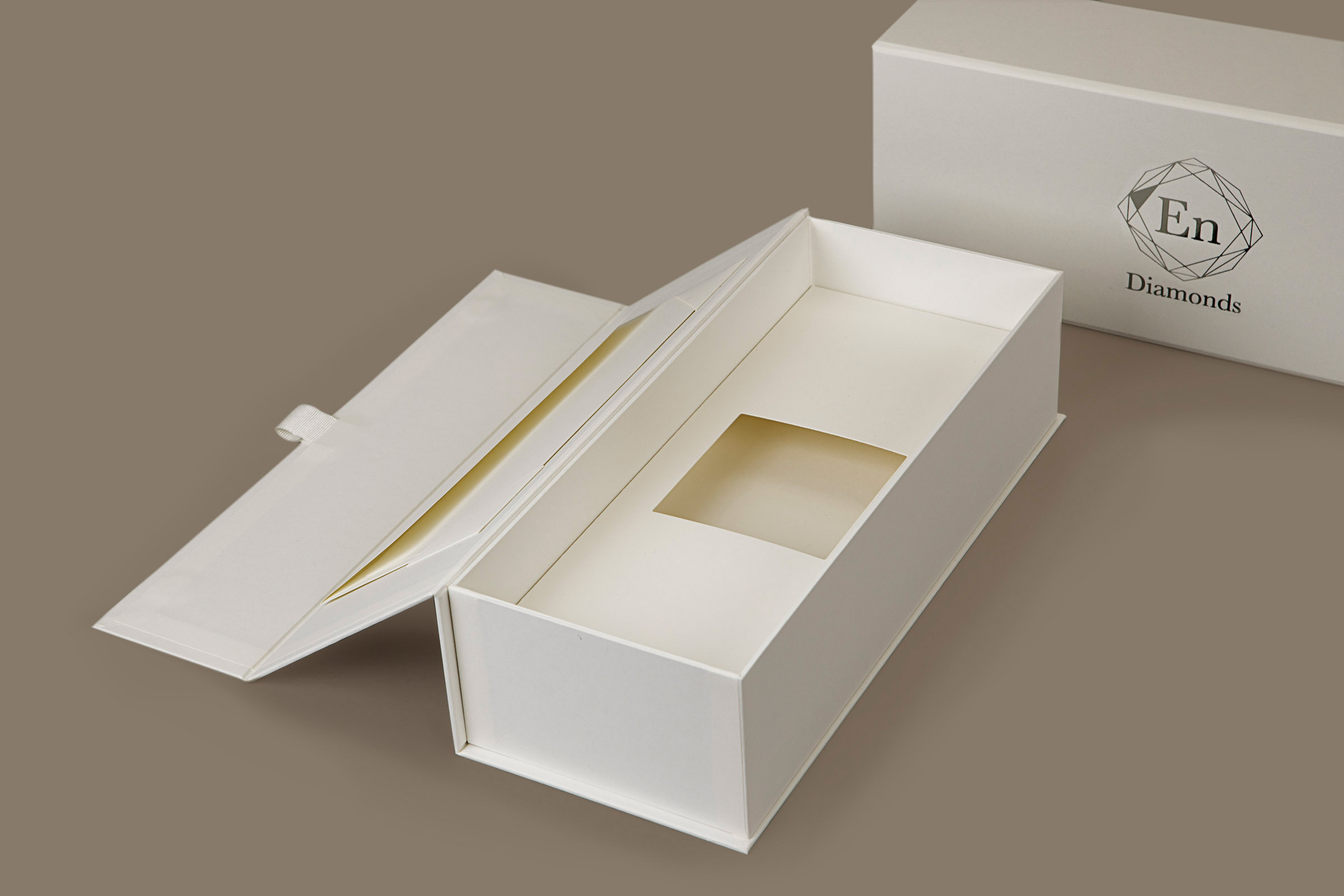 This box has the role of premium intermediate level of packaging, standing between a jewellery gift box and the transportation box.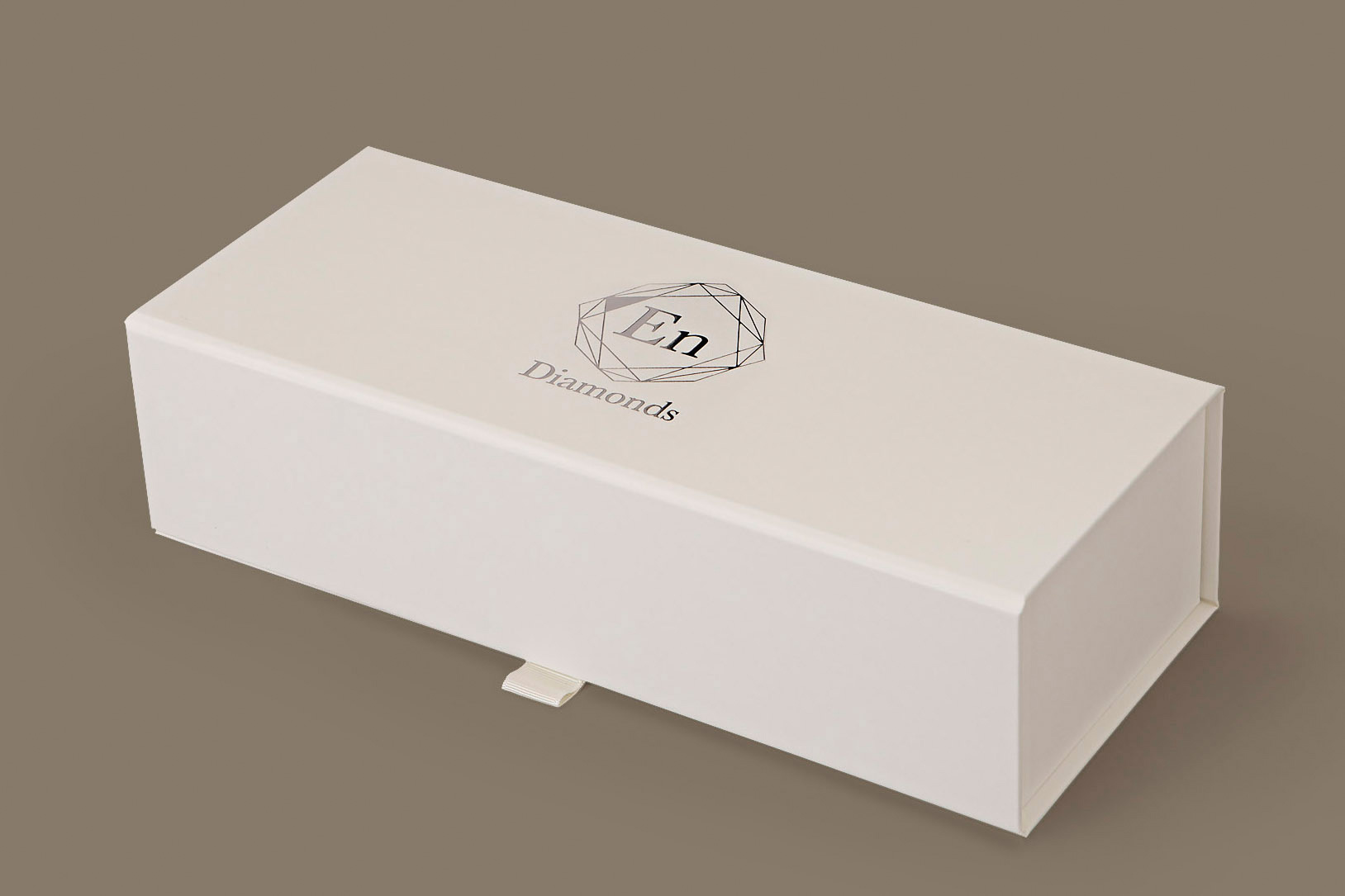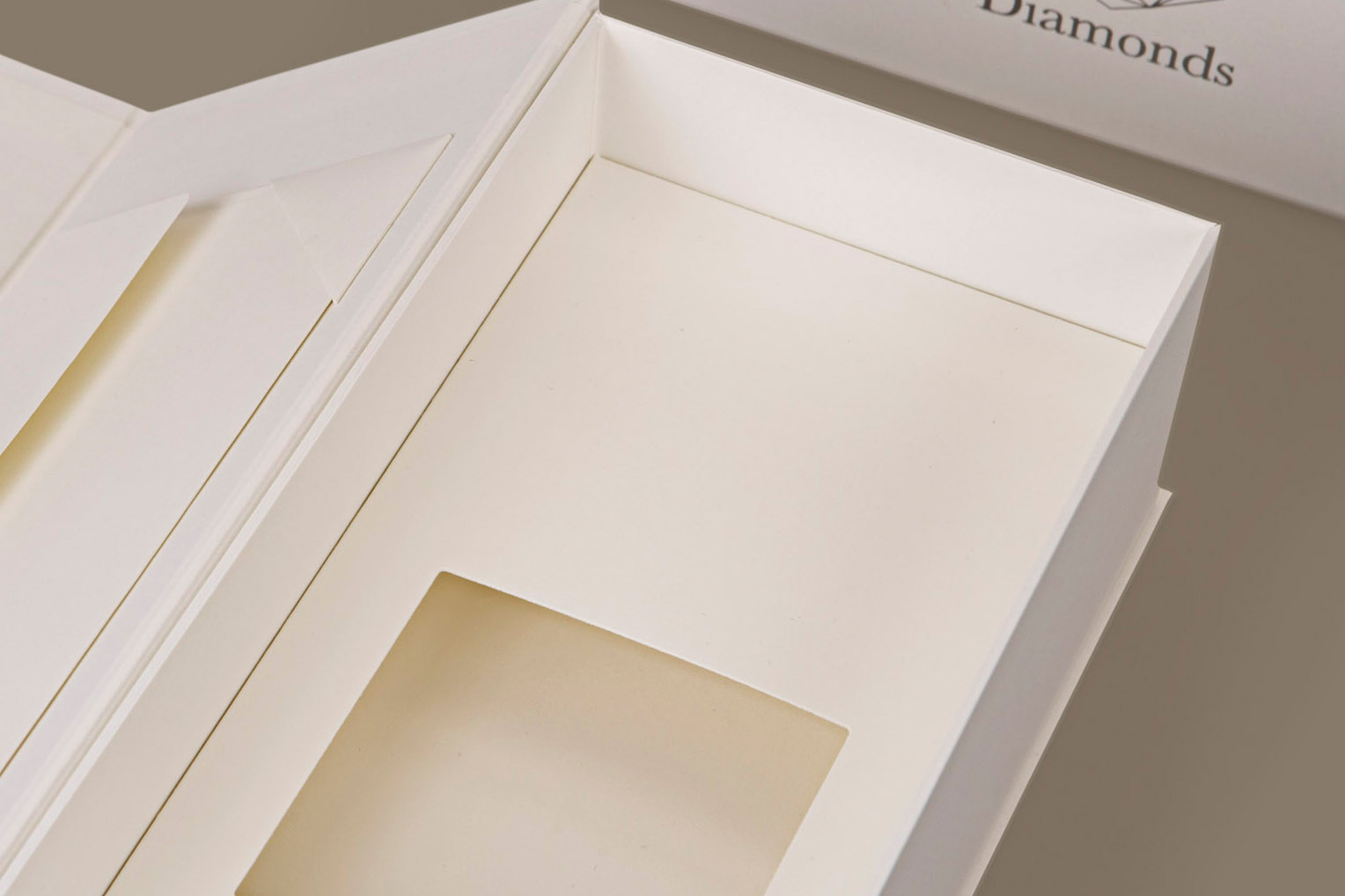 The structural design includes a thick paper insert which serves as an adaptor between the gift packaging and the inner capacity of the box.
A custom-produced document envelope made of the same Munken Polar paper complements the stylish box set.
It is delicately placed in specially designed corners that hold it in place in an elegant way.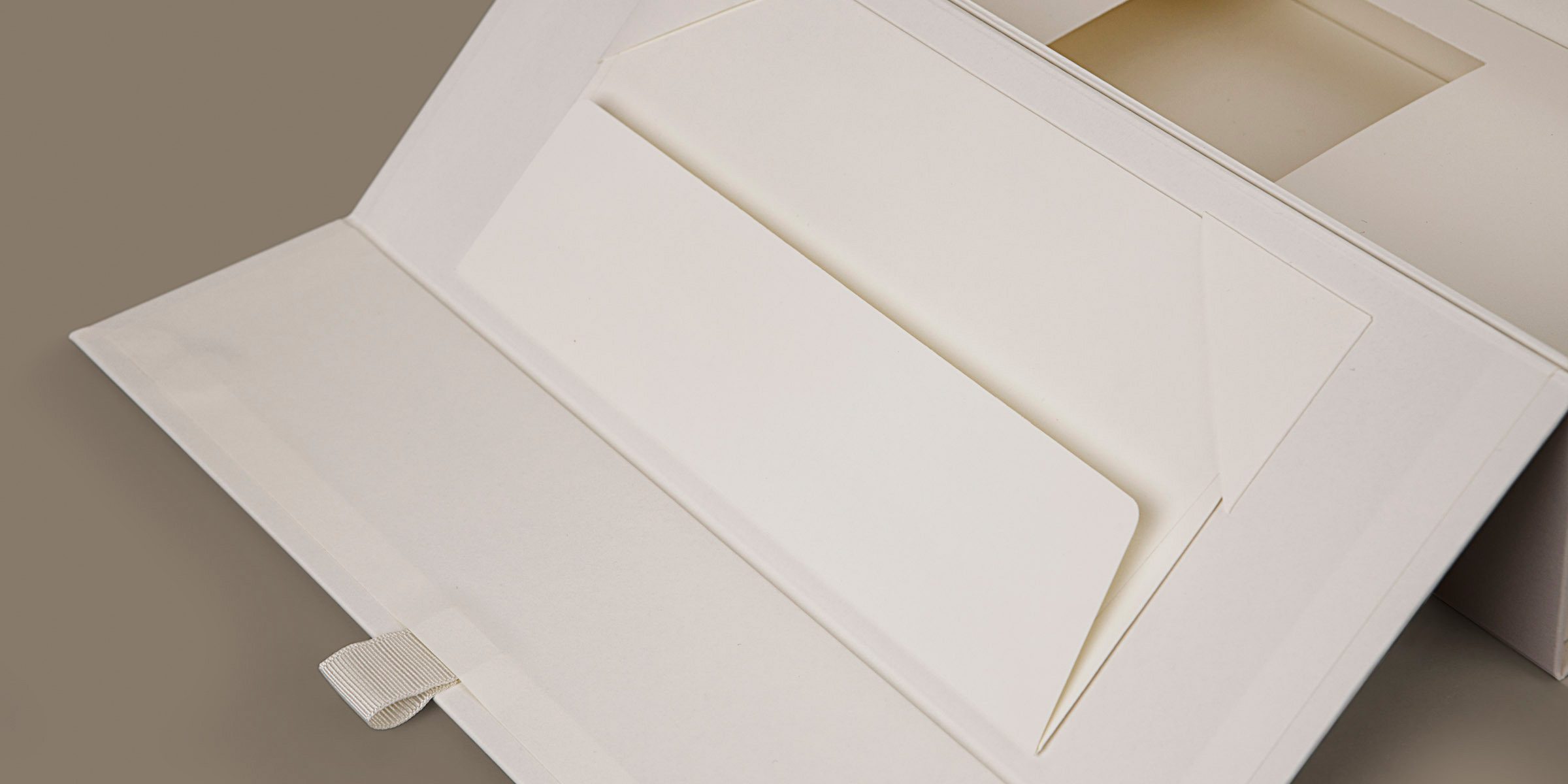 Three optional cutout shapes make the packaging universal for different jewellery items.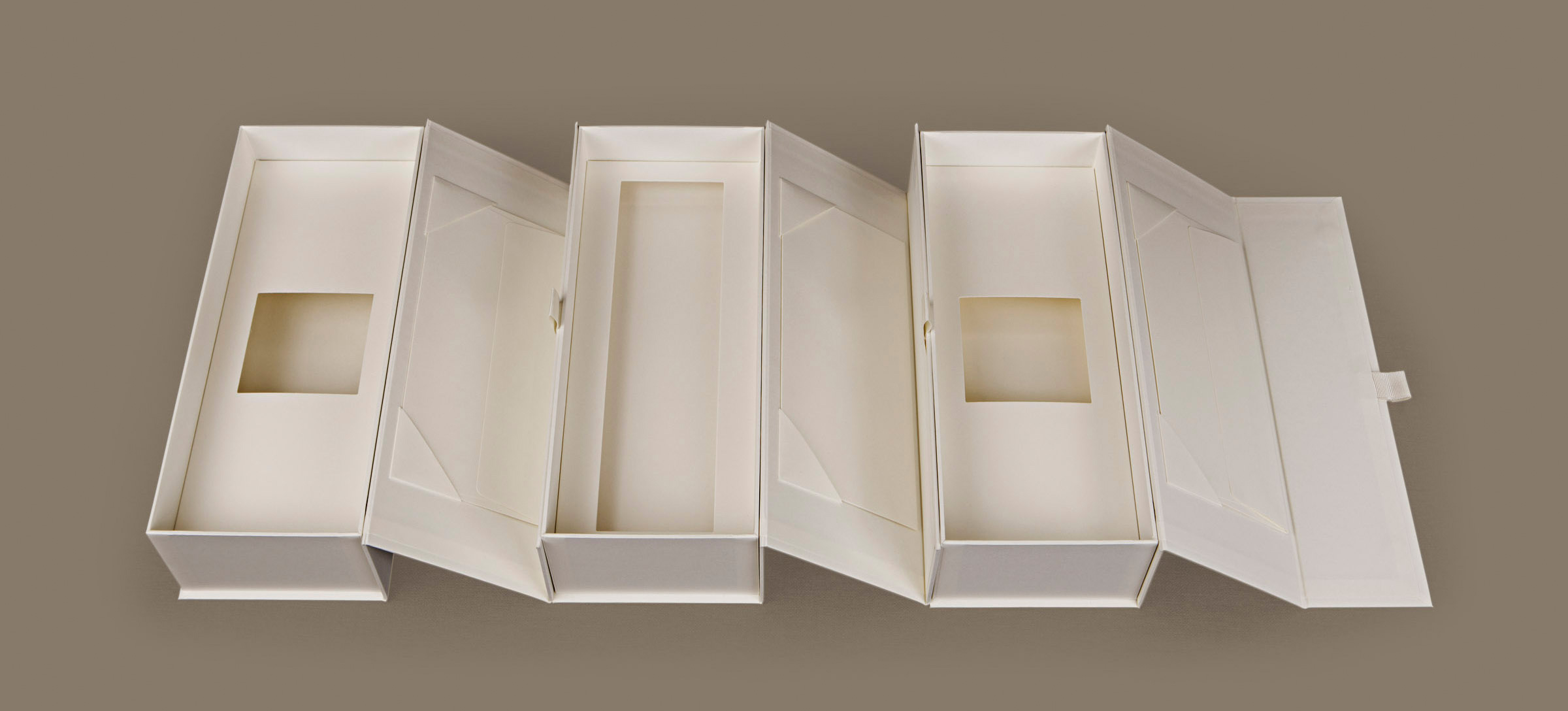 MOQ 100 pcs
Bespoke production
Luxury finishes
Are you interested in a similar product?
WE WILL BE HAPPY TO HELP YOU
Send us your project outline. Share the packaging purpose and features you are considering and we will come back to you with comments and price options.
Still looking for inspiration?
Production-ready box options
BOX STYLES AND DESIGN UPGRADES