Francis
PREGNANCY FASHION E-COMMERCE BOXES
This stylish magnetic box is created in two nesting sizes for Francis & Henry, a European clothing label focused on essentials for maternity, nursing and the hospital bag.
The design is multifunctional and suited for a gift box and transportation packaging.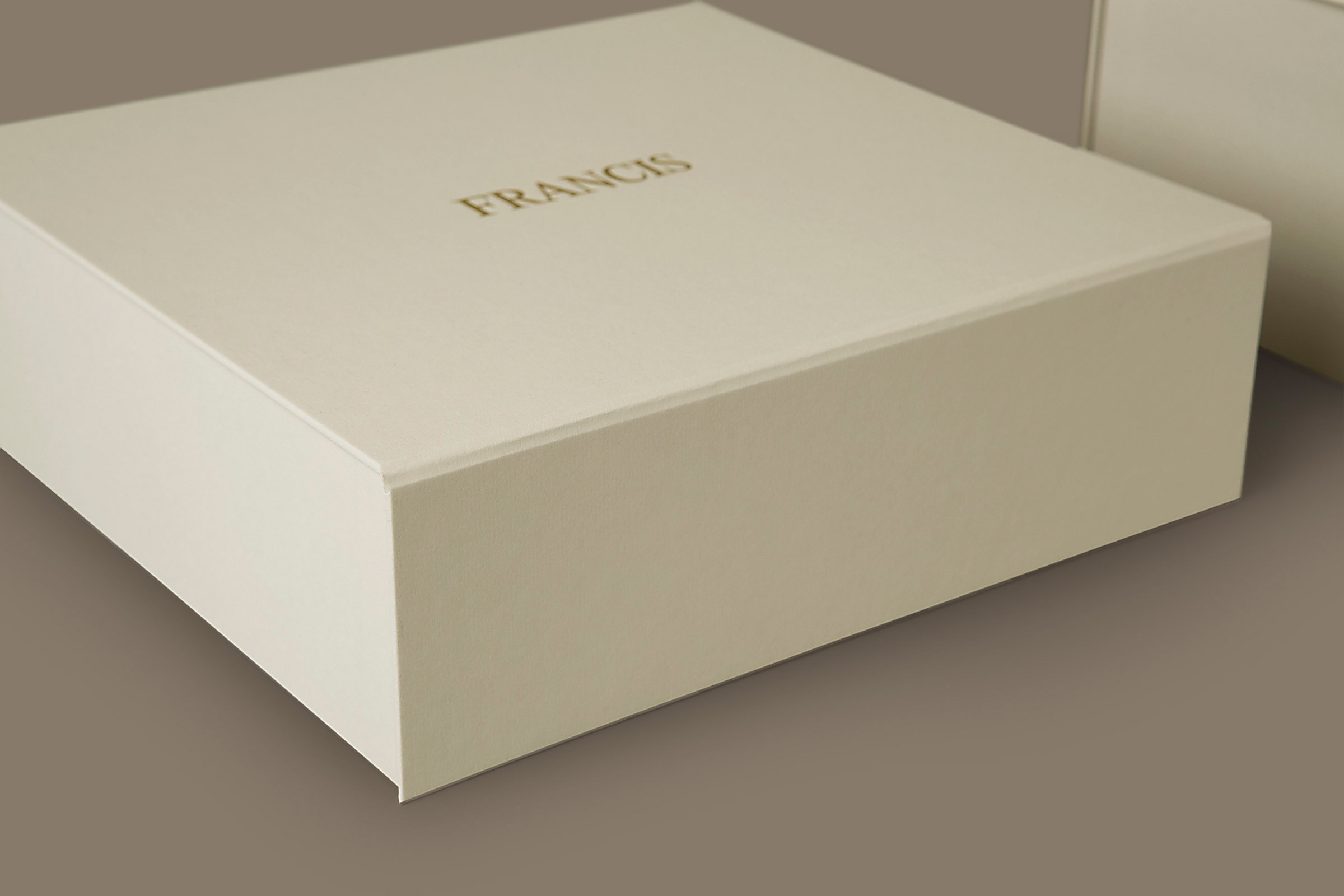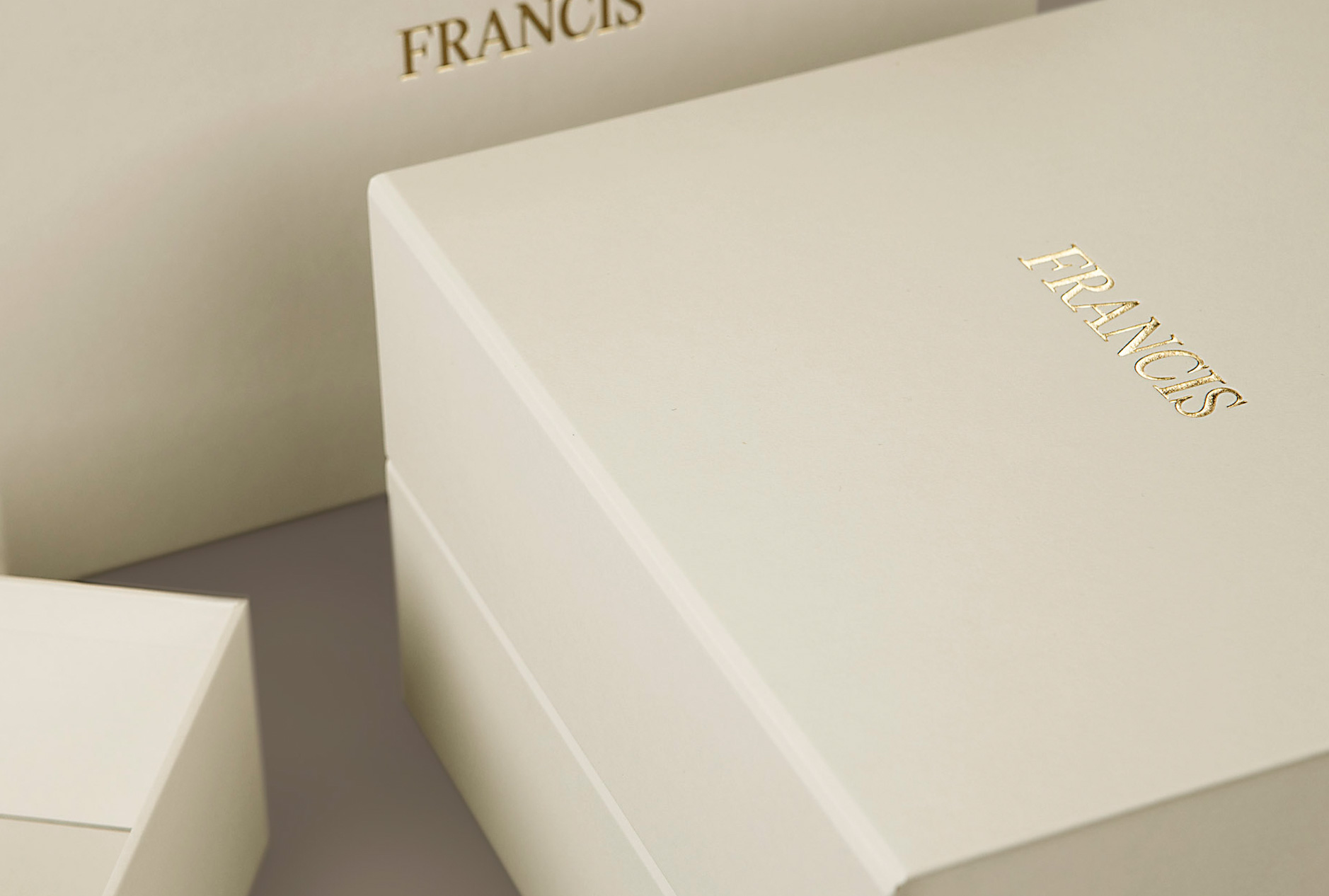 Product style: Economy cover box – 3-Panel Hard Cover
Box capacity: 280 x 255 x 100 mm, 235 x 225 x 70 mm
Paper: Pop'Set Cloud
Finishes: Foil debossing
The box style was chosen with the idea of minimalism, but at the same time, the reliability of the construction and the magnetic closure were leading factors.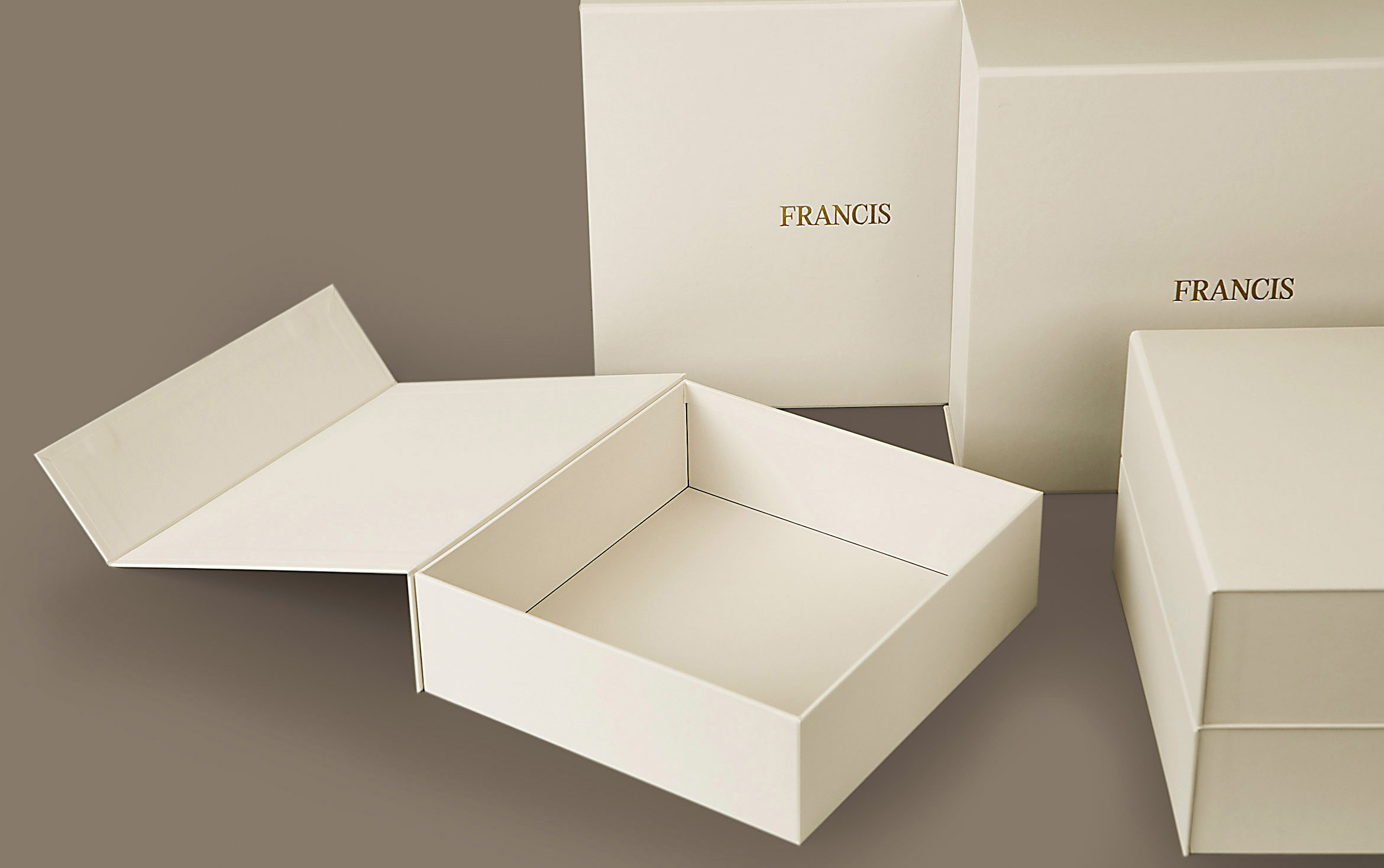 We produced this consistently designed and branded set of boxes in two different sizes for the needs of Francis and Henry's online store.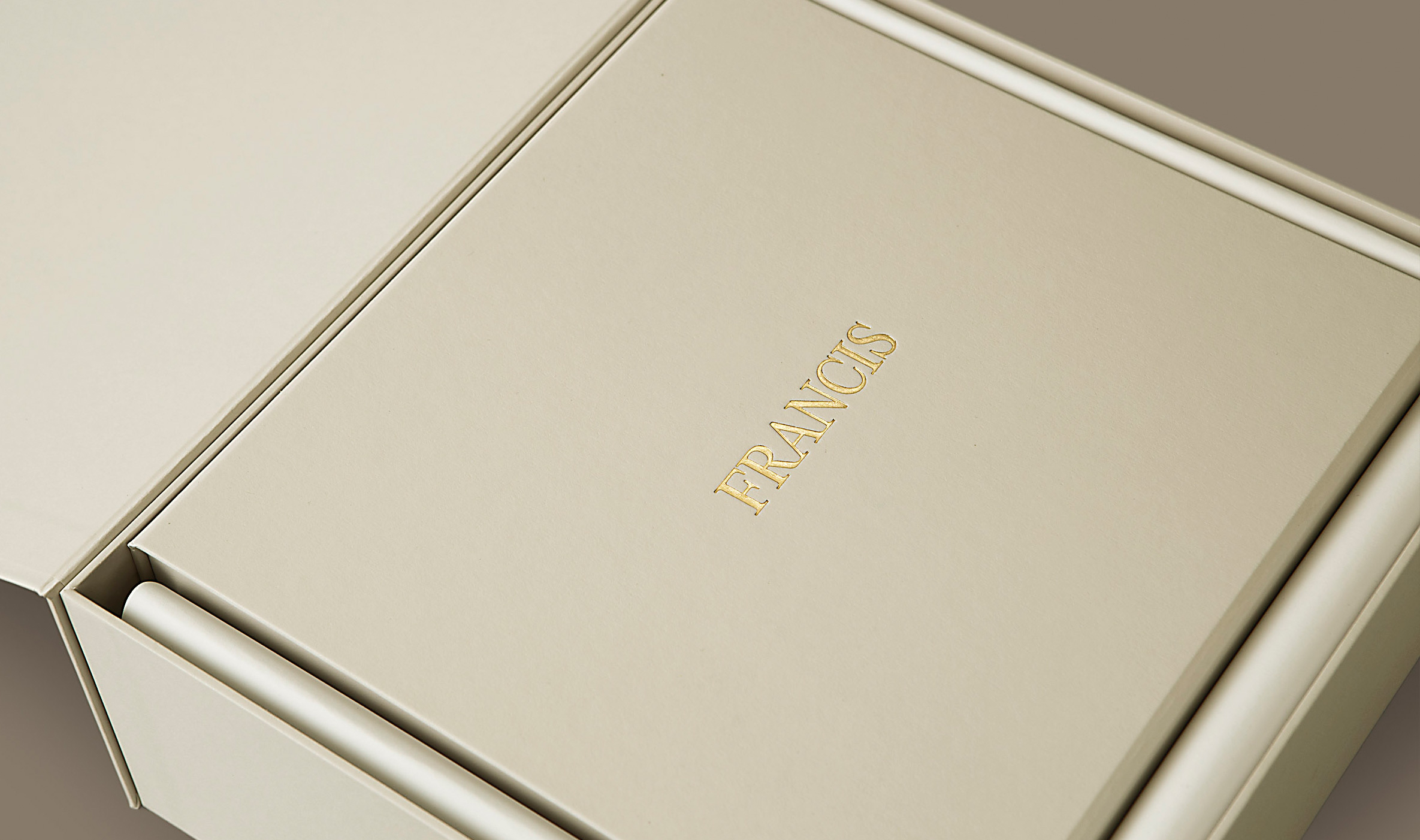 The two sizes are combined for shipping and storage.
The smaller one fits into the large one and cuts down the carton number and transportation volumes almost to half.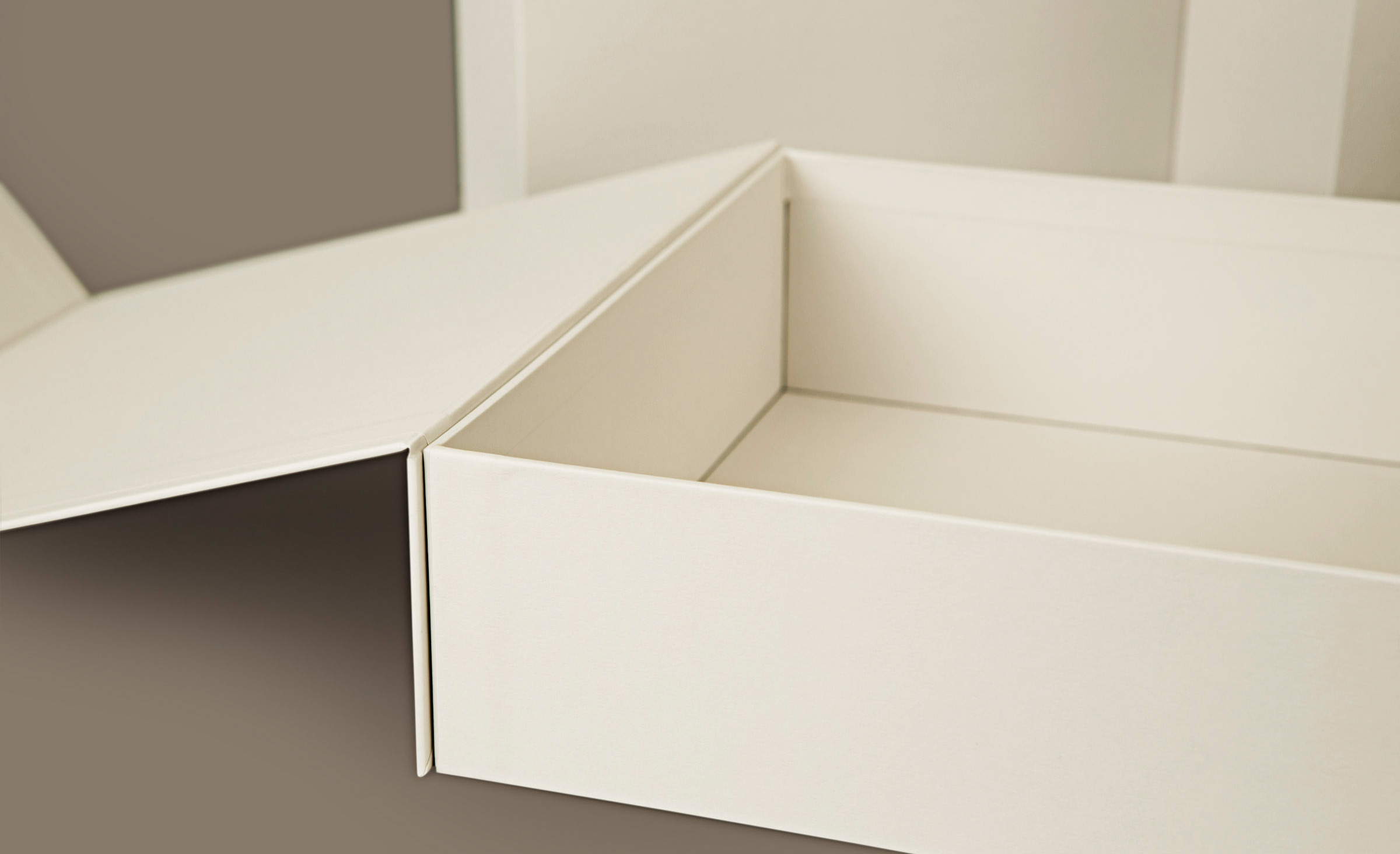 MOQ 100 pcs
Bespoke production
Luxury finishes
Are you interested in a similar product?
WE WILL BE HAPPY TO HELP YOU
Send us your project outline. Share the packaging purpose and features you are considering and we will come back to you with comments and price options.
Still looking for inspiration?
Production-ready box options
BOX STYLES AND DESIGN UPGRADES