FTC
PREMIUM APPAREL GIFT BAG
This reusable paper purse was created for Fair Trade Cashmere, FTC, a family-owned manufacturing company.
The size and style fit single items of premium knitwear offered in boutiques in Germany, Austria, Switzerland and Benelux.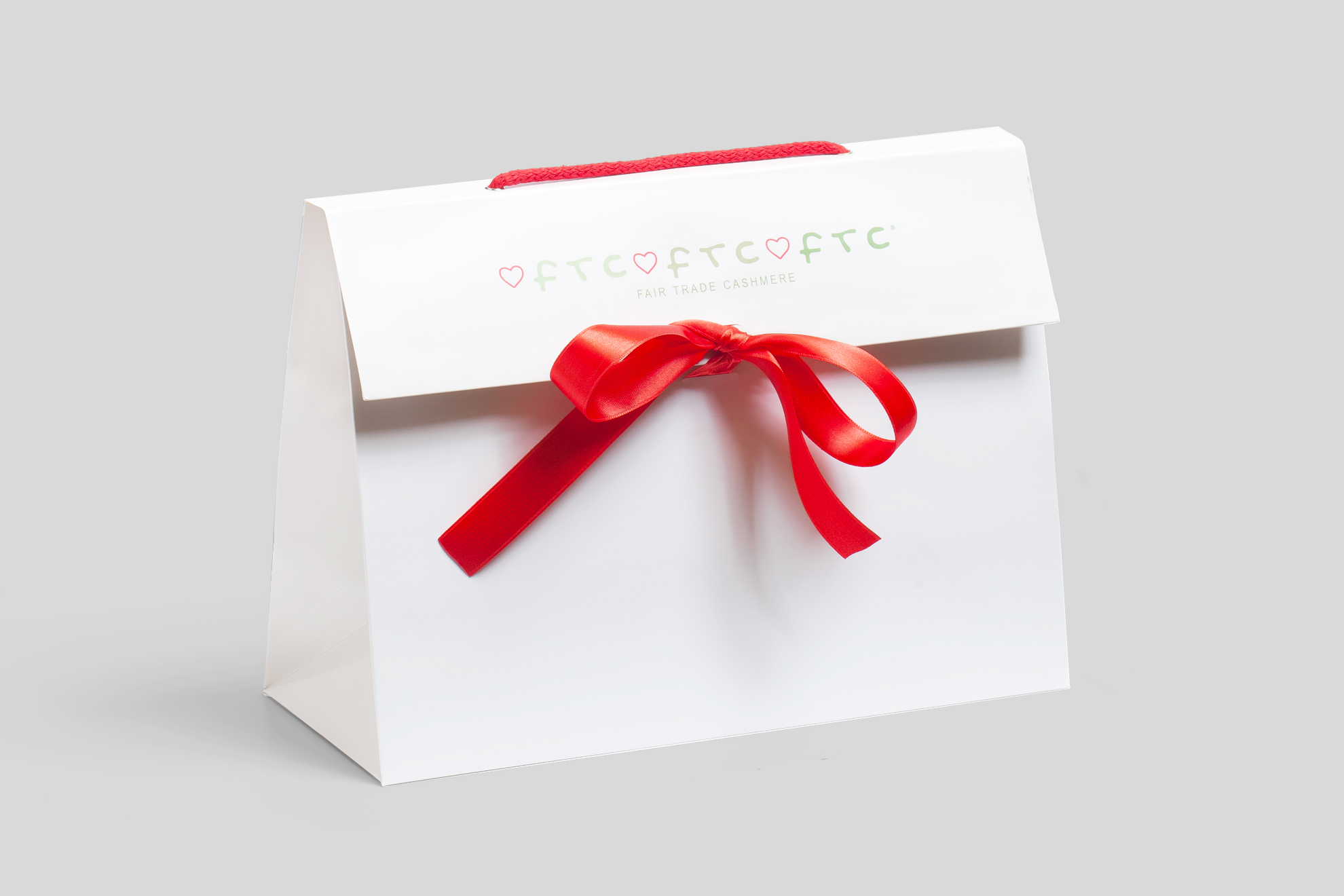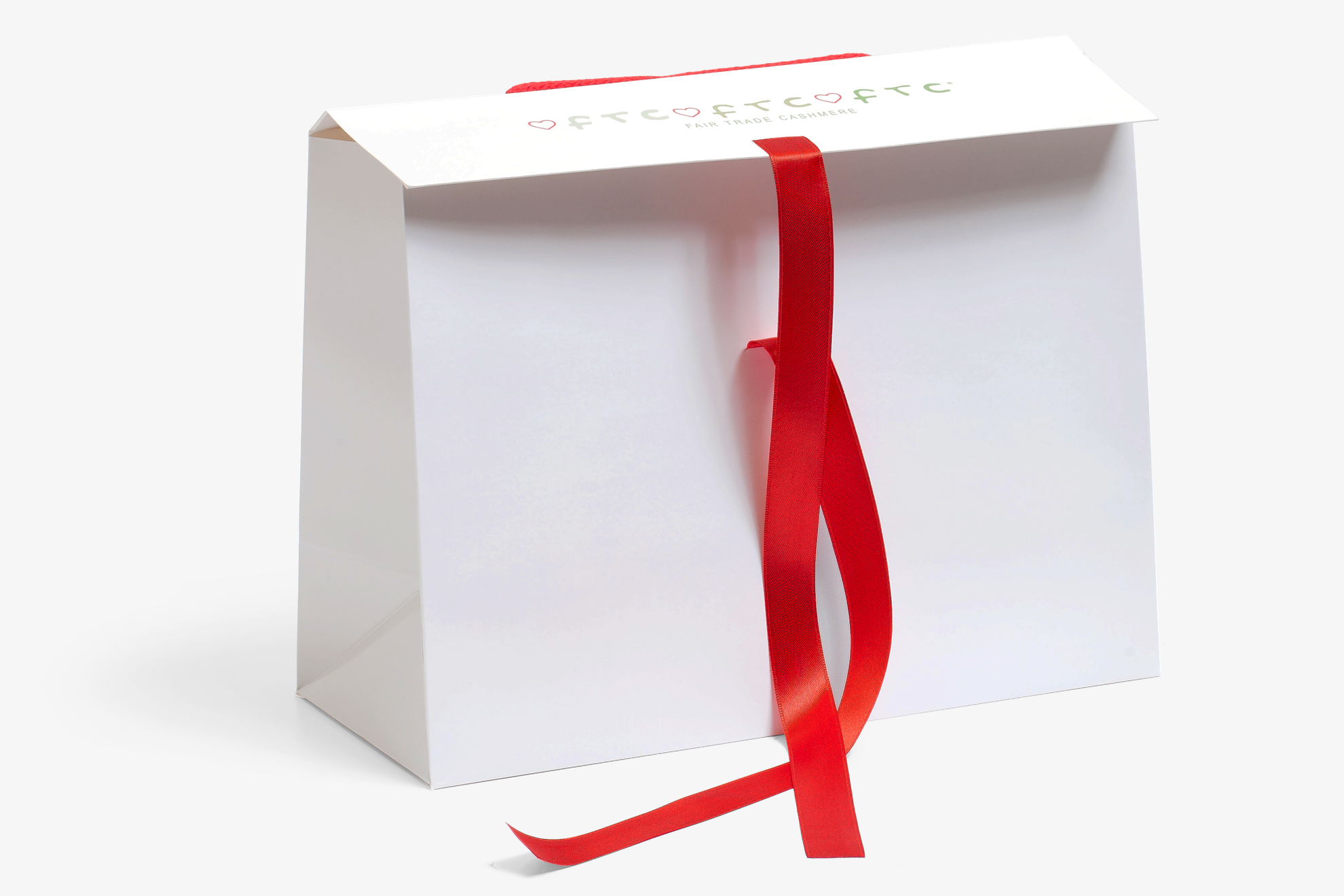 Product Style: Artistic flap bag – Seamless capacity flap, single rope handle, ribbon tie closure
Size: 315+130×230 mm
Paper: Coated board, matt laminated
Printing: Pantone colours
Finishes: Spot UV varnish
The creation process involved the making of a double reinforced flap which closes the bag and provides a surface for printing inside and outside.
The bag has a comfortable, shoulder-length strap attached with knots.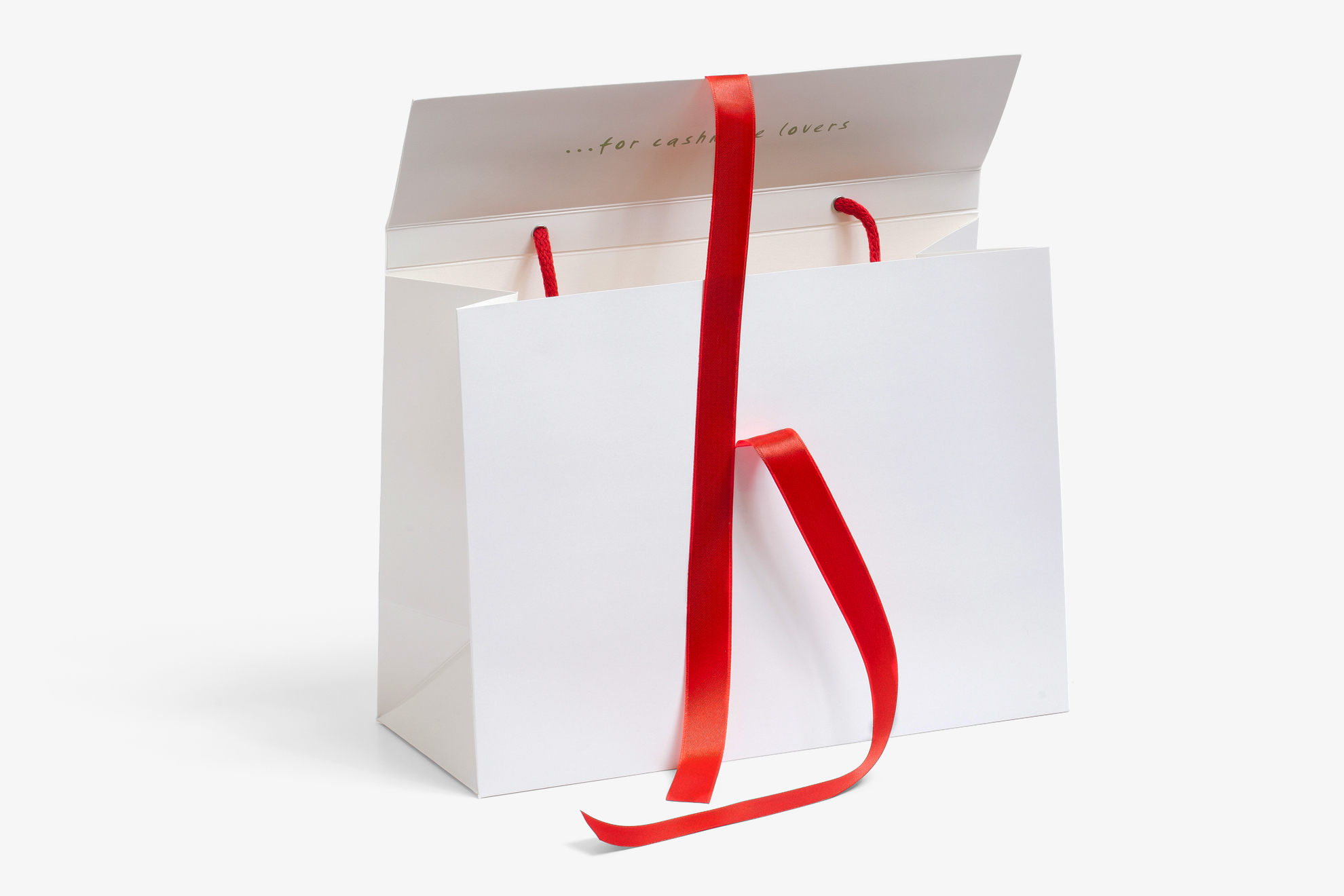 With this type of construction, the purse is elegant but also extra strong and reusable.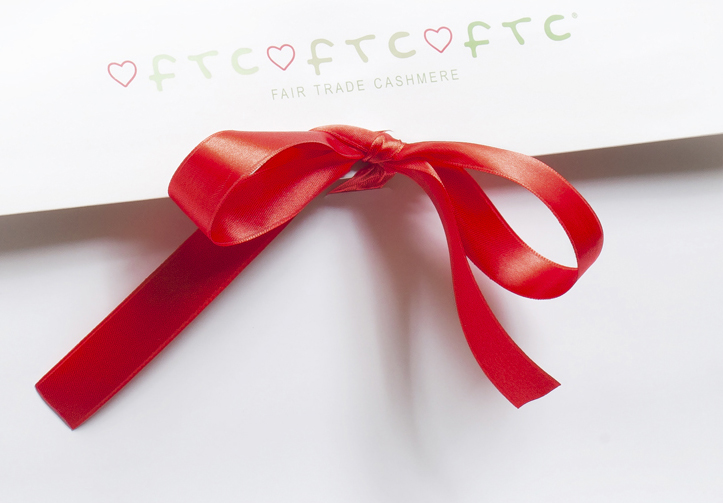 Together with the artwork and the satin bow, its style corresponds with the finesse of premium cashmere wool knitwear.

MOQ 100 pcs
Bespoke production
Luxury finishes
Are you interested in a similar product?
WE WILL BE HAPPY TO HELP YOU
Send us your project outline. Share the packaging purpose and features you are considering and we will come back to you with comments and price options.
Still looking for inspiration?
Production-ready paper bag options
BAG STYLES AND DESIGN UPGRADES