House of Inga
A SET OF NESTING TELESCOPIC BOXES
These timeless lid and base boxes are produced for a Swedish sustainable fashion brand.
The boxes hold limited edition, lasting pieces of clothing and bags of the highest quality.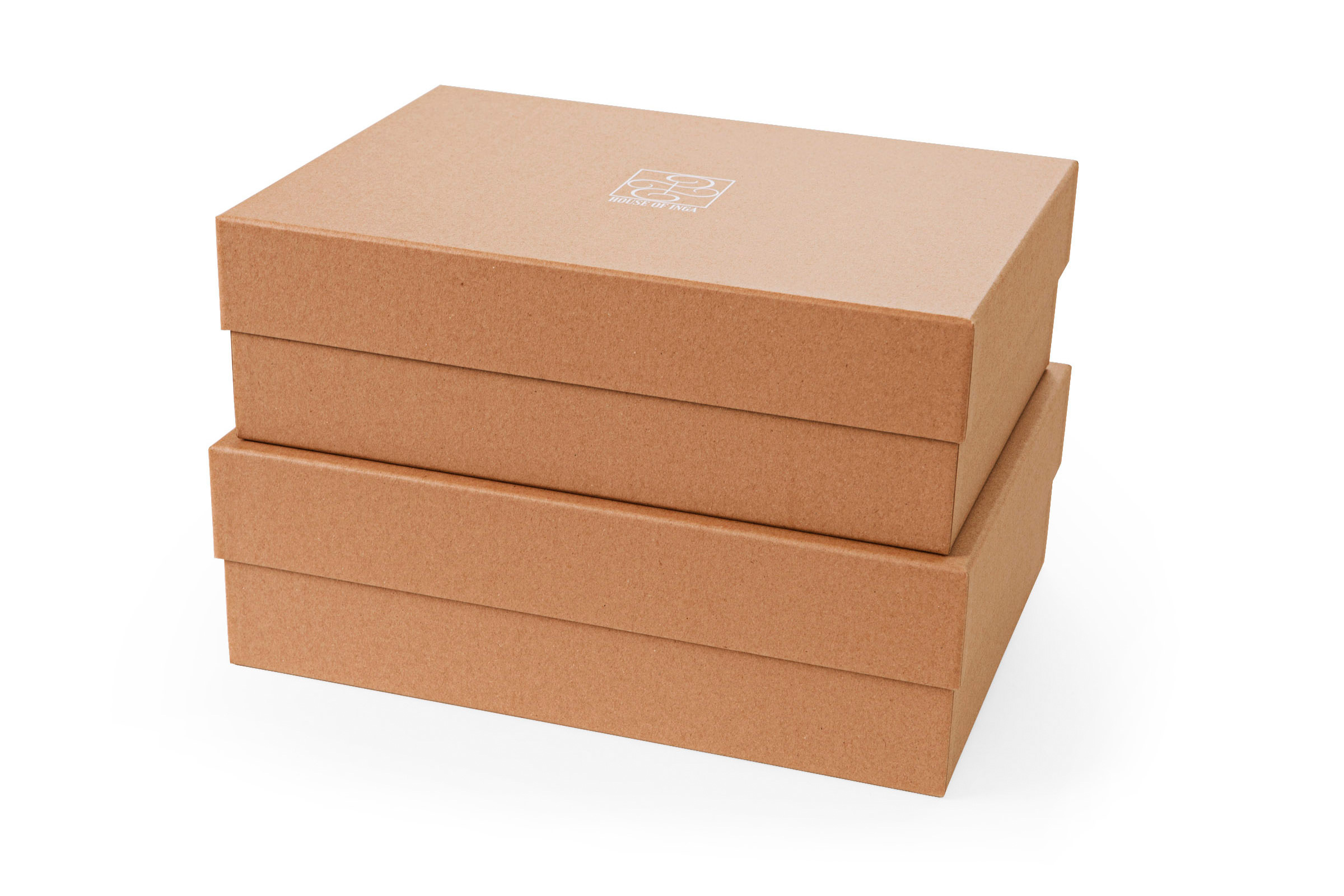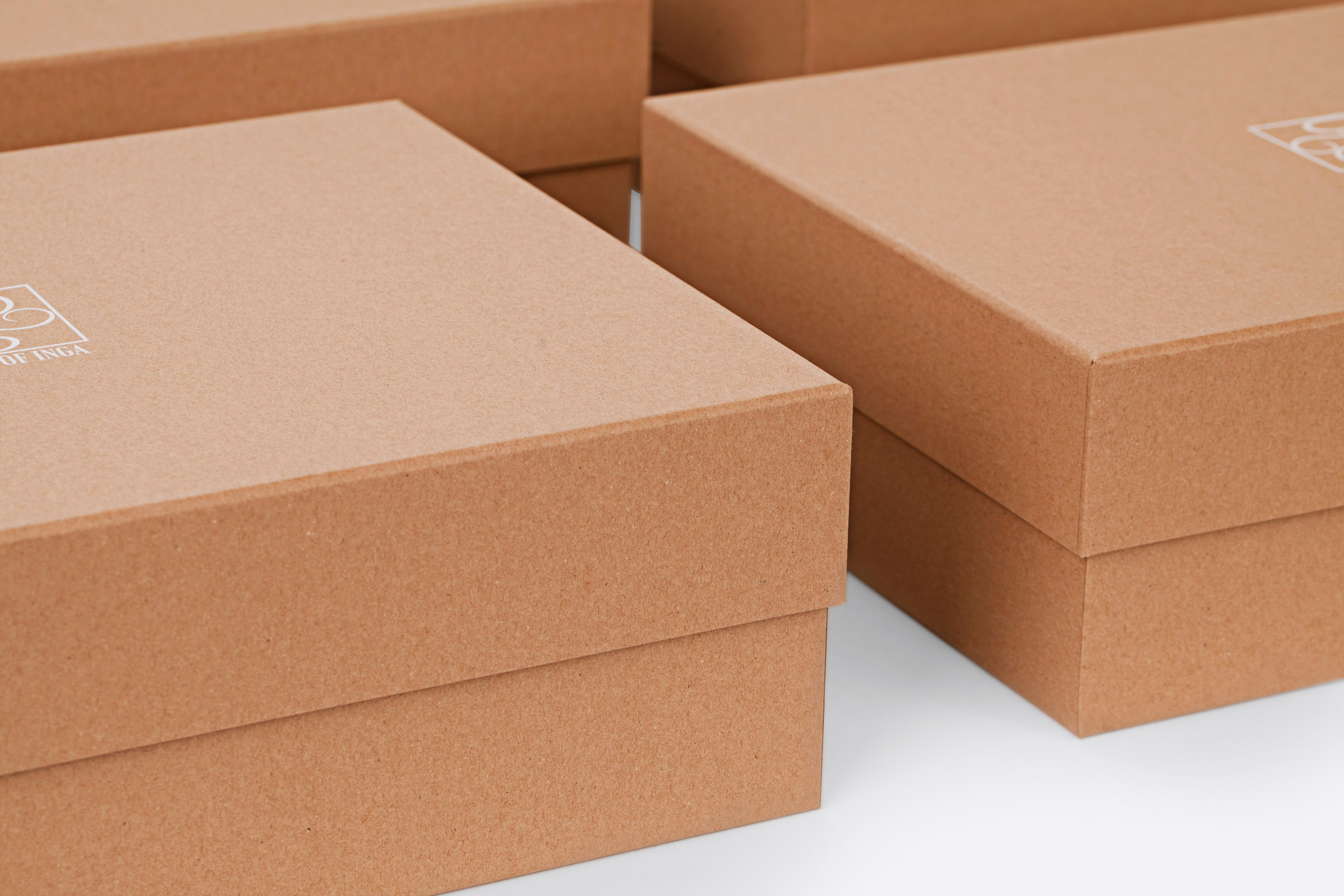 Product style: Lid and base box – Partial Depth Lid
Design upgrade: Sleeve – Lift-off band
Box capacity: 364,5х264,5х117 mm, 350х250х110 mm
Paper: SH Recycling
Finishes: Foil blocking
This box is designed to become a messenger of sustainability. The paper that we used is earthy natural brown in colour and 100% recycled.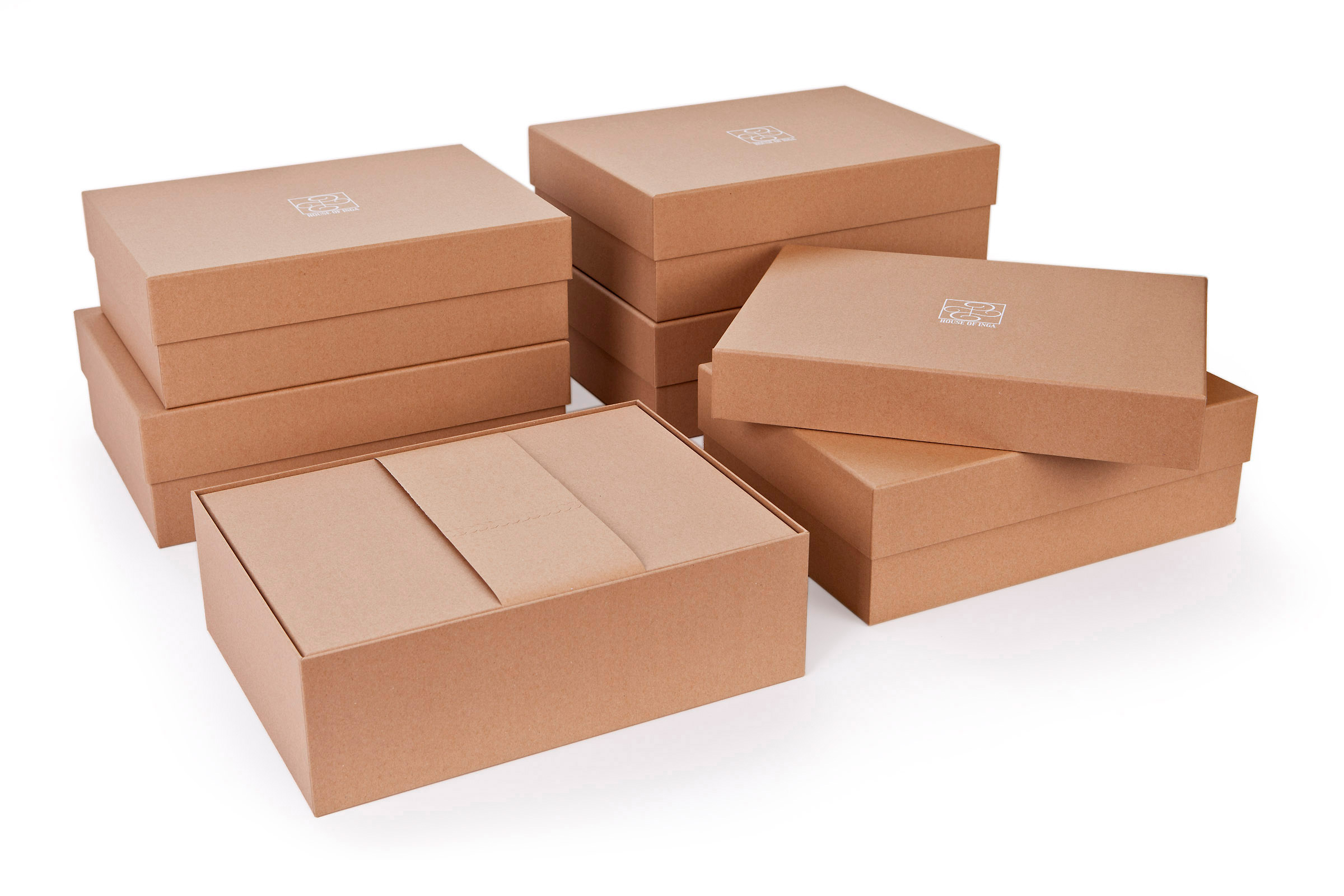 Due to the choice of material and the lack of polymer or metallic parts, the box is 100% recyclable.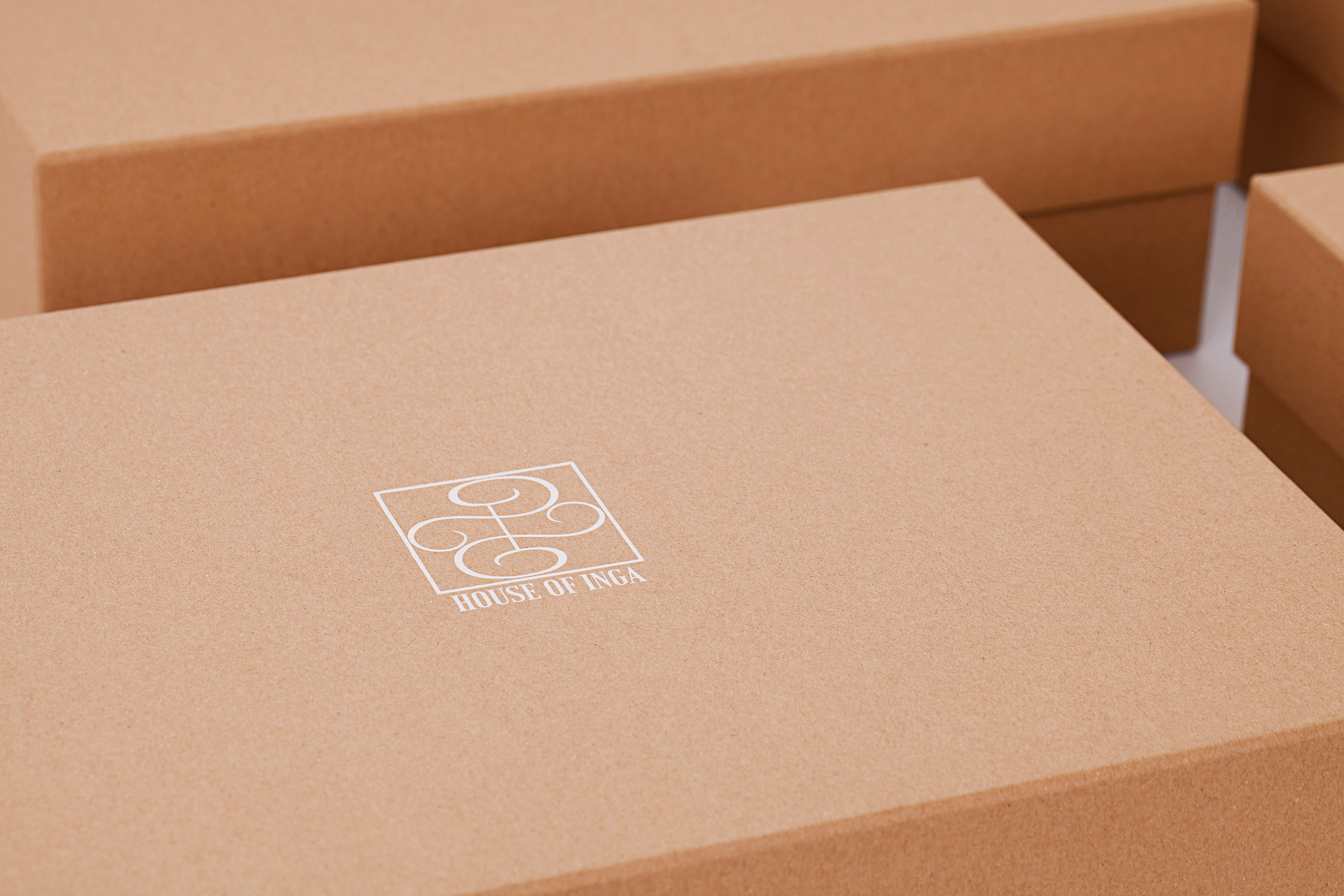 The hot foil finish, which we did with Foilco white pigment foil, is also sustainable and doesn't interfere with the recyclability of the box.
The project involves two nesting box sizes to reduce storage and transportation costs.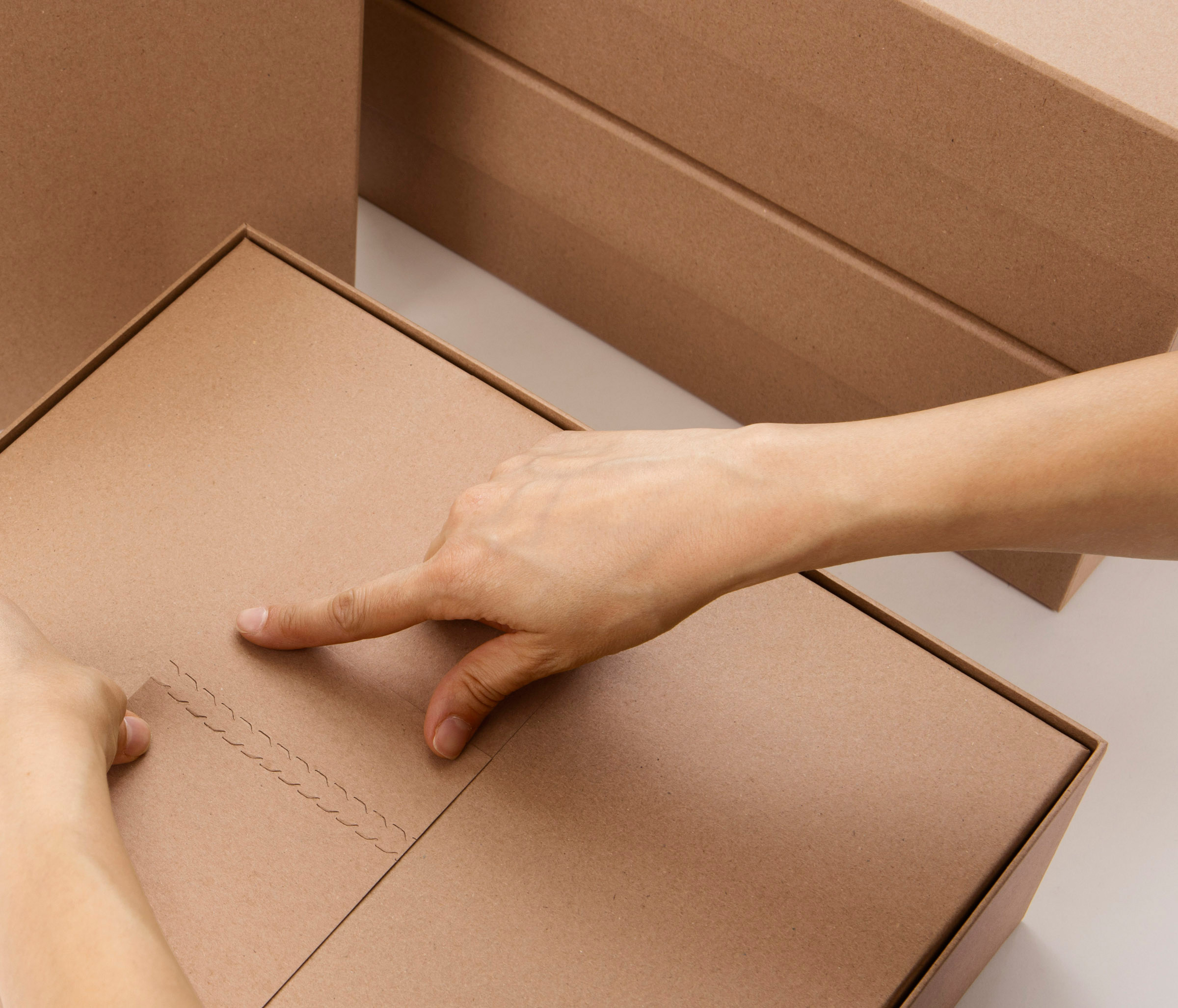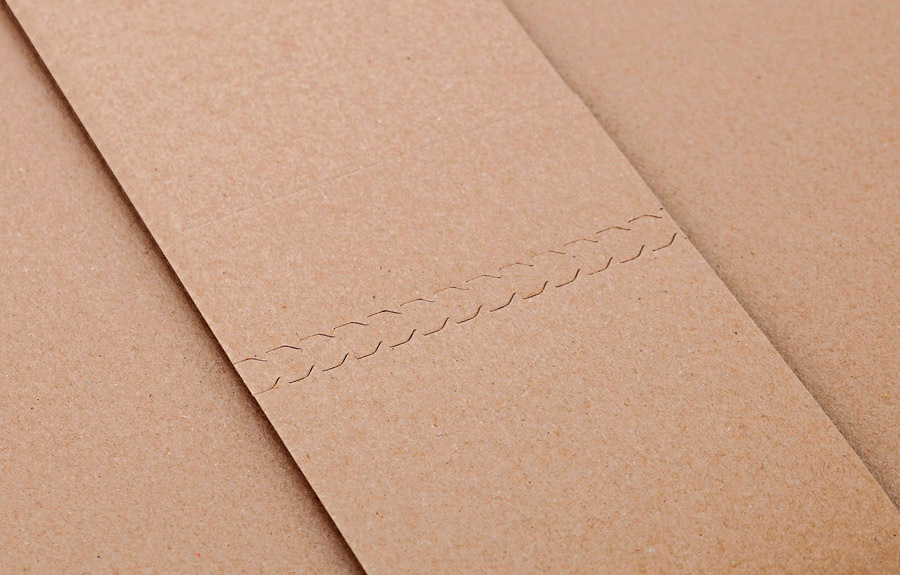 We added a lift-off paper band for our client to take the smaller box out.
The easily removable inner box solution saved carbon footprint during transportation and storage.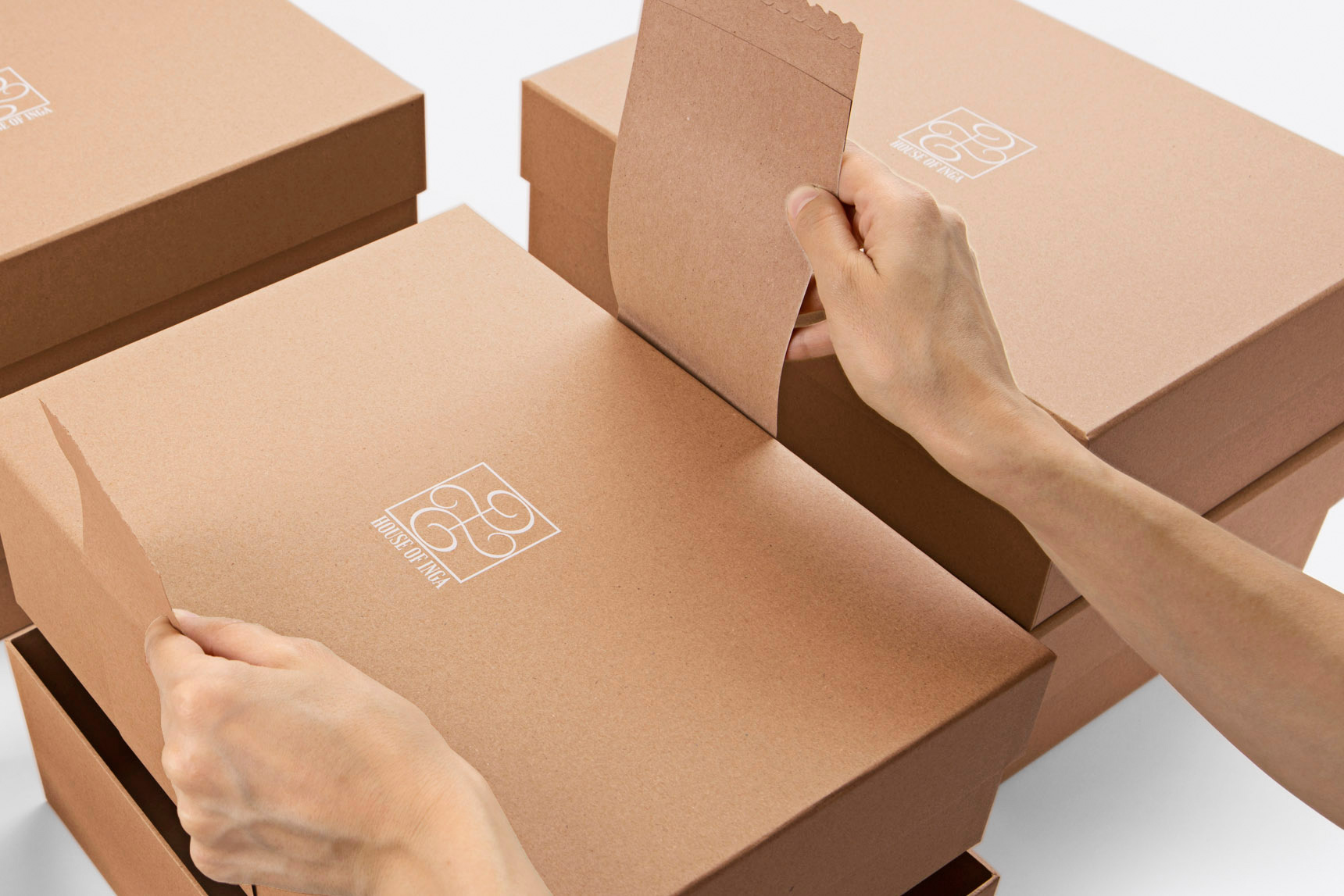 MOQ 100 pcs
Bespoke production
Luxury finishes
Are you interested in a similar product?
WE WILL BE HAPPY TO HELP YOU
Send us your project outline. Share the packaging purpose and features you are considering and we will come back to you with comments and price options.
Still looking for inspiration?
Production-ready box options
BOX STYLES AND DESIGN UPGRADES