L Saha
PREMIUM BLACK SHOPPING BAG SET
These bags are produced for L Saha, a London-based true-luxury womenswear label.
The set is completed in three sizes to fit different items of fashion retail.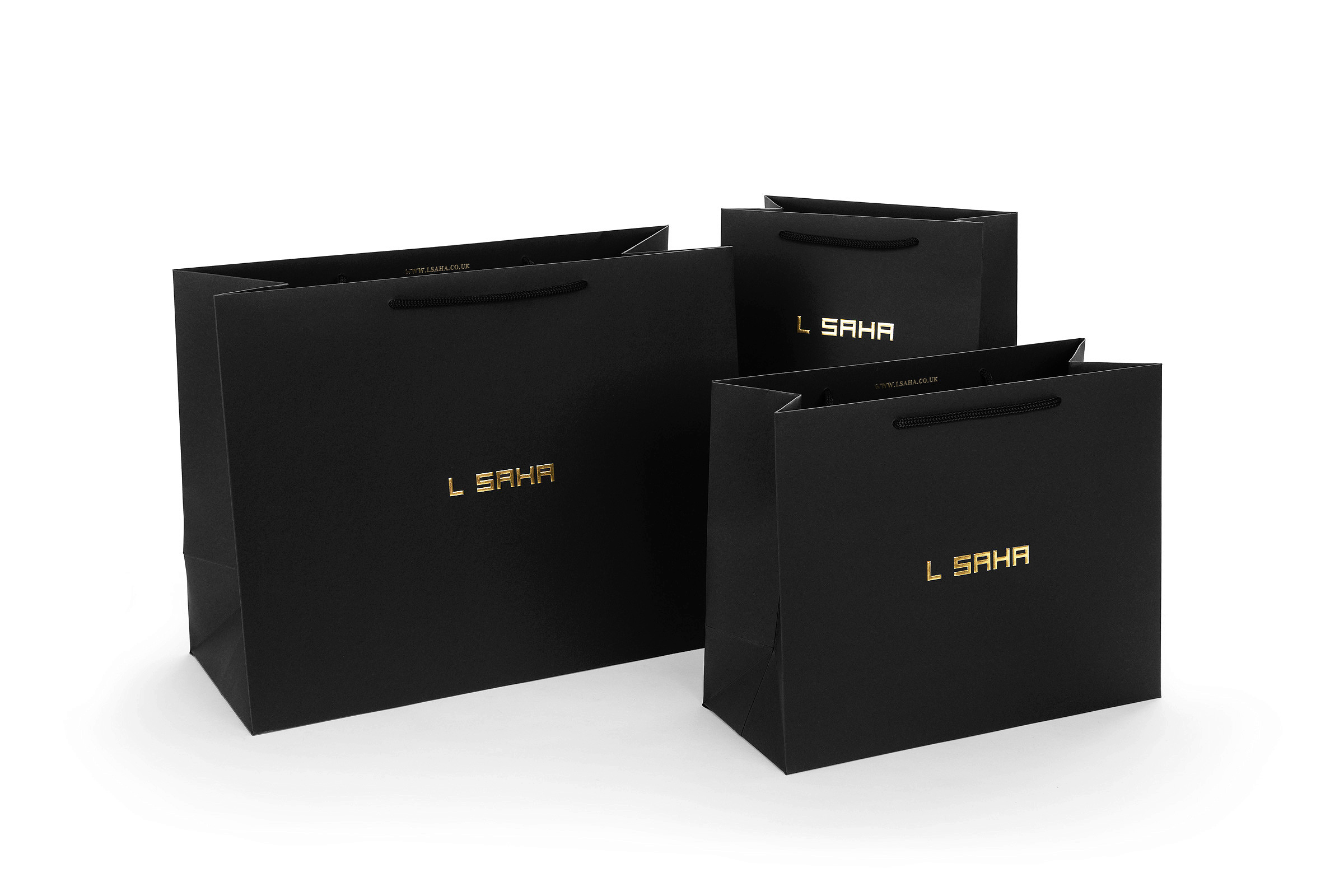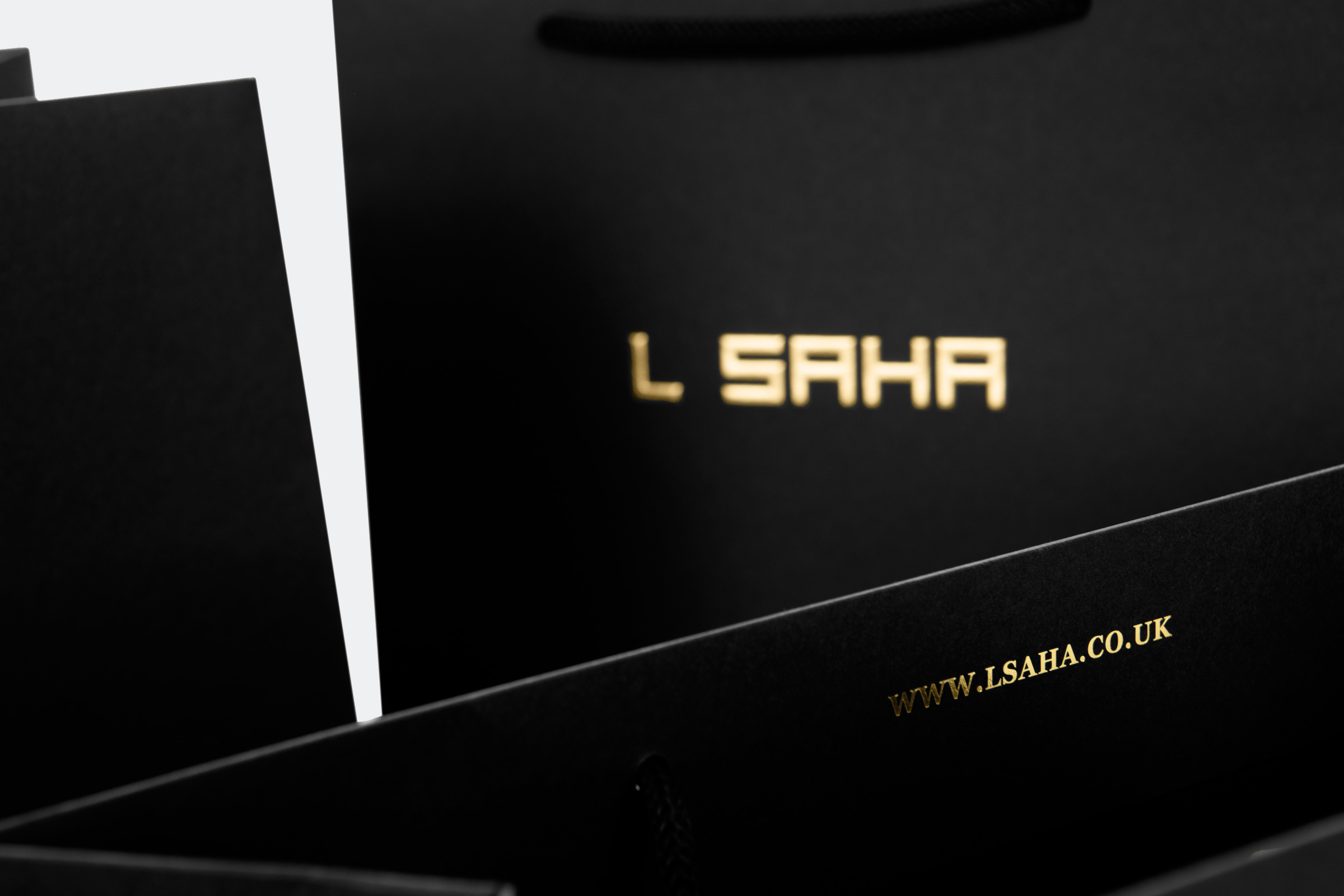 Product Style: Rope handle bag – Knotted cotton ropes
Size: 450+200*350 mm, 350+150*280 mm, 250+120*200 mm
Paper: Koehler Brilliant Black (stock)
Finishes: Foil embossing
In correspondence with our clients set of pro-planet, pro-people principles, we created the bag from recycled paper.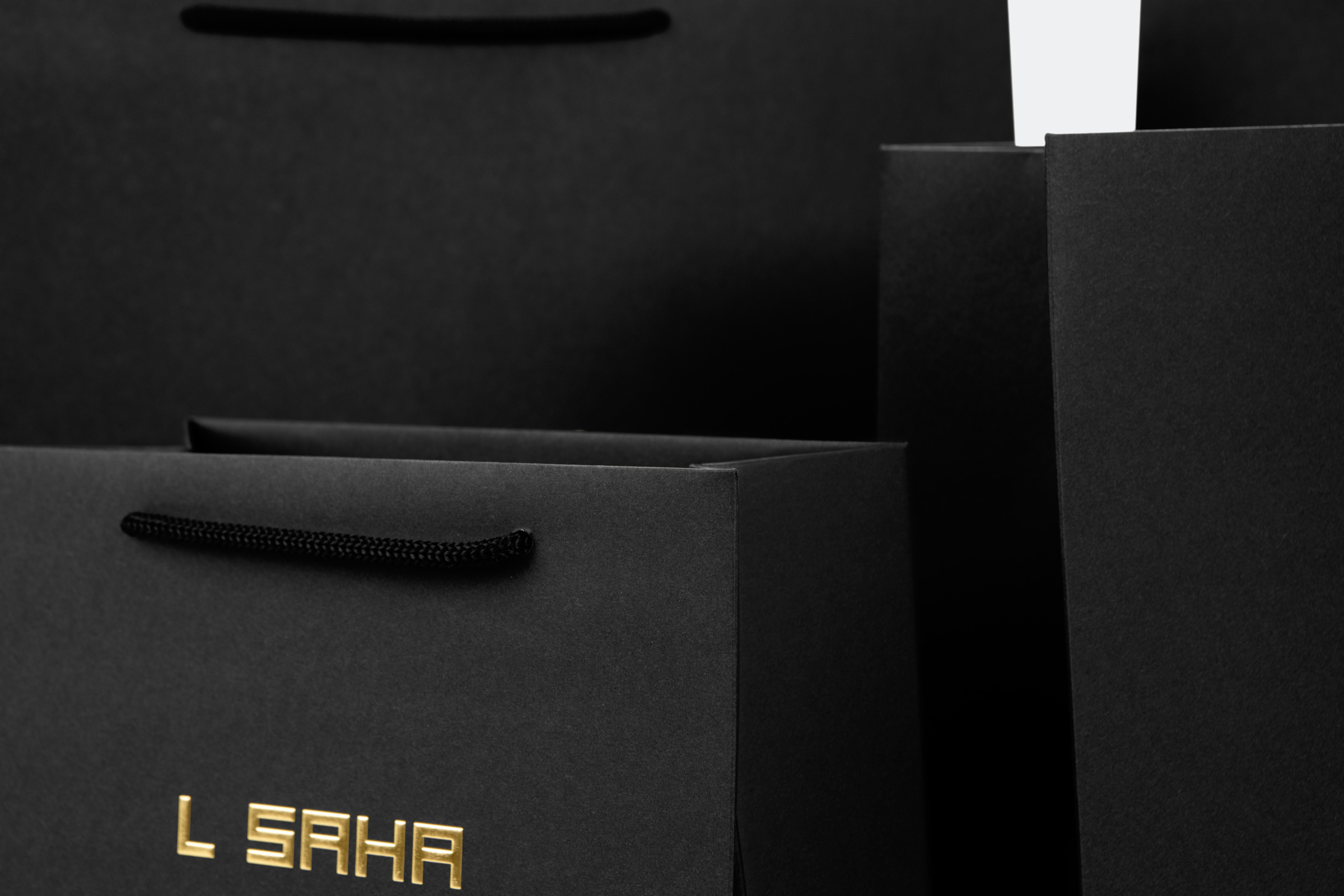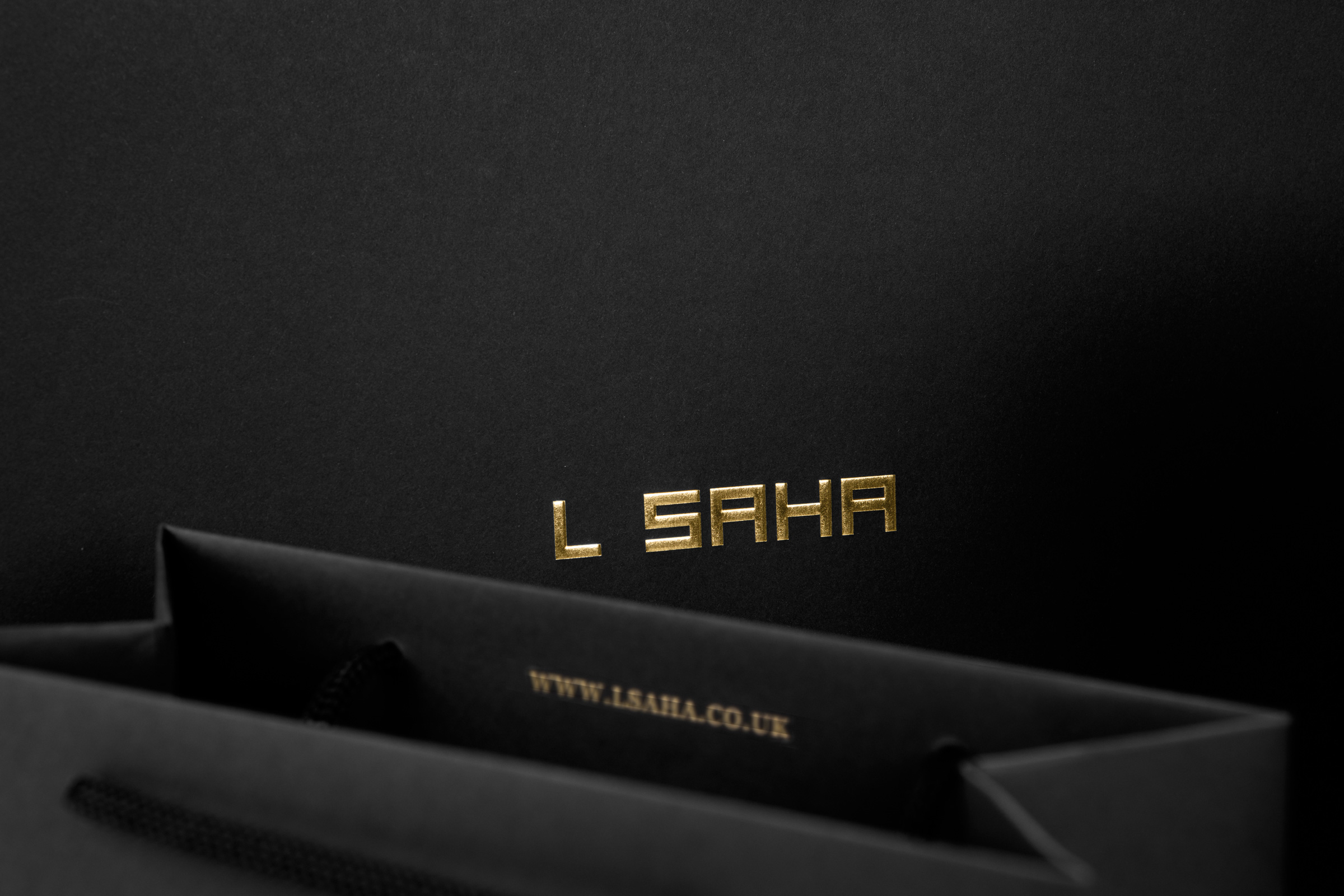 The bags are branded using a high-end,  eco-friendly printing technique. 
We finished the bags with one set of tooling for the foil blocking and one for the embossing.
We used the same logo size for the three bag sizes, achieving a consistent, minimalistic design.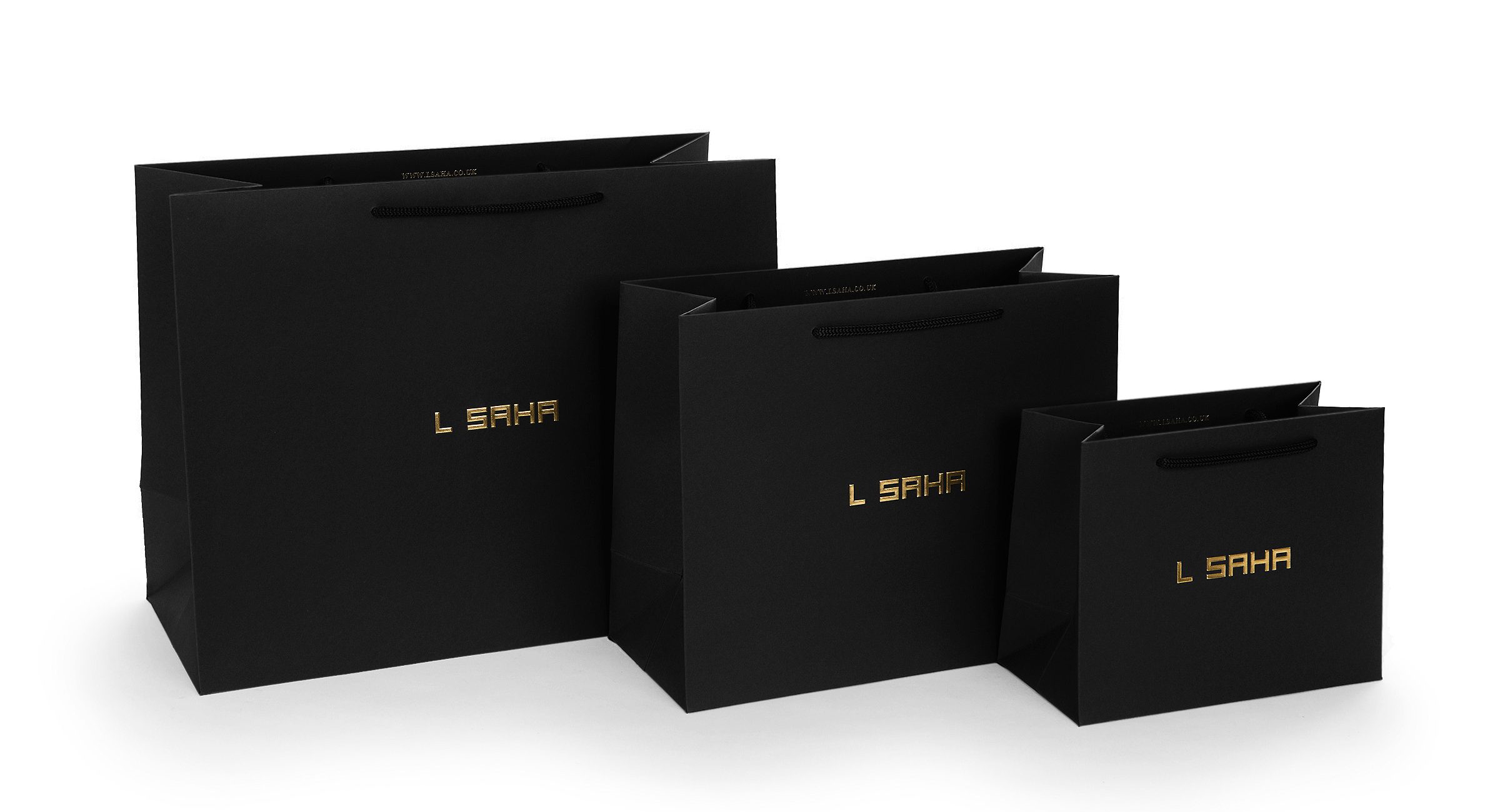 MOQ 100 pcs
Bespoke production
Luxury finishes
Are you interested in a similar product?
WE WILL BE HAPPY TO HELP YOU
Send us your project outline. Share the packaging purpose and features you are considering and we will come back to you with comments and price options.
Still looking for inspiration?
Production-ready paper bag options
BAG STYLES AND DESIGN UPGRADES