Lena Hoschek
PRINTED LUXURY RETAIL BAG
This paper bag is specially designed for Lena Hoschek Atelier, a German bespoke fashion brand. It matches the exquisite style of the brand's wedding dresses and couture gowns.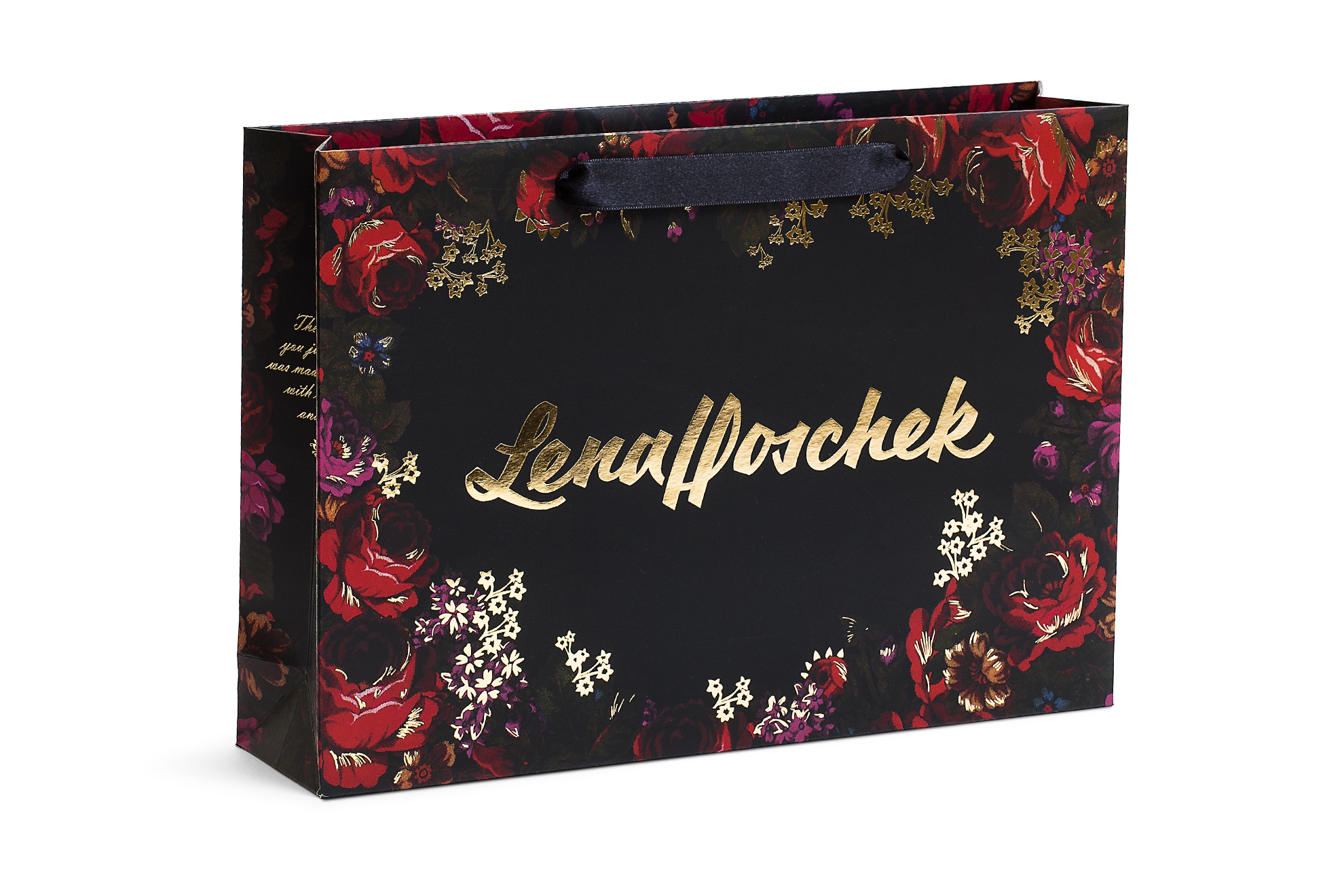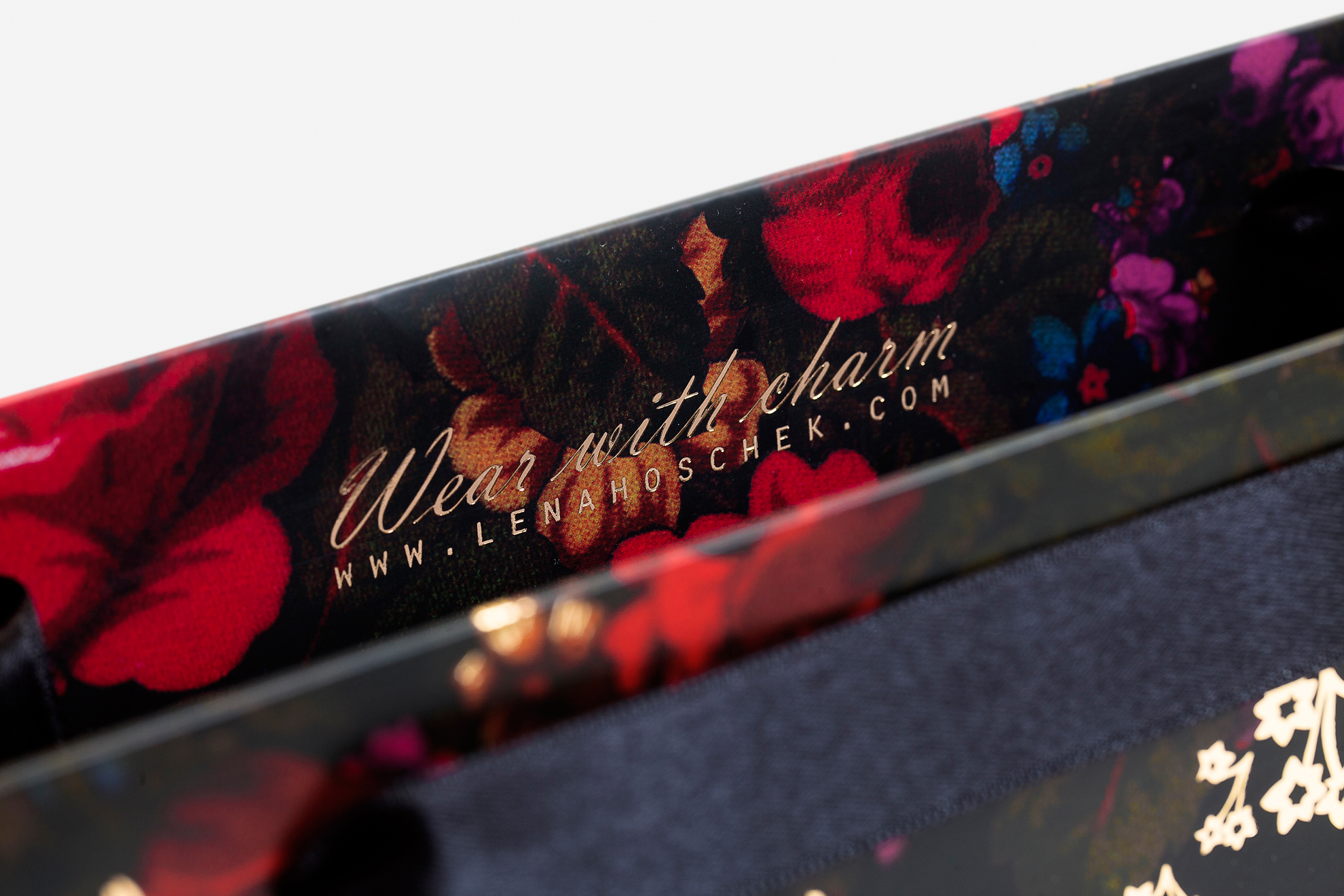 Product Style: Fabric ribbon handle bag – Knotted satin ribbon
Size: 360+80*250 mm
Paper: Coated board, matt laminated
Printing: Full-colour
Finishes: Foil blocking
The bag's artwork includes a colourful combination of litho print and gold foil. The floral patterns shine in bright colours against a dramatic black background.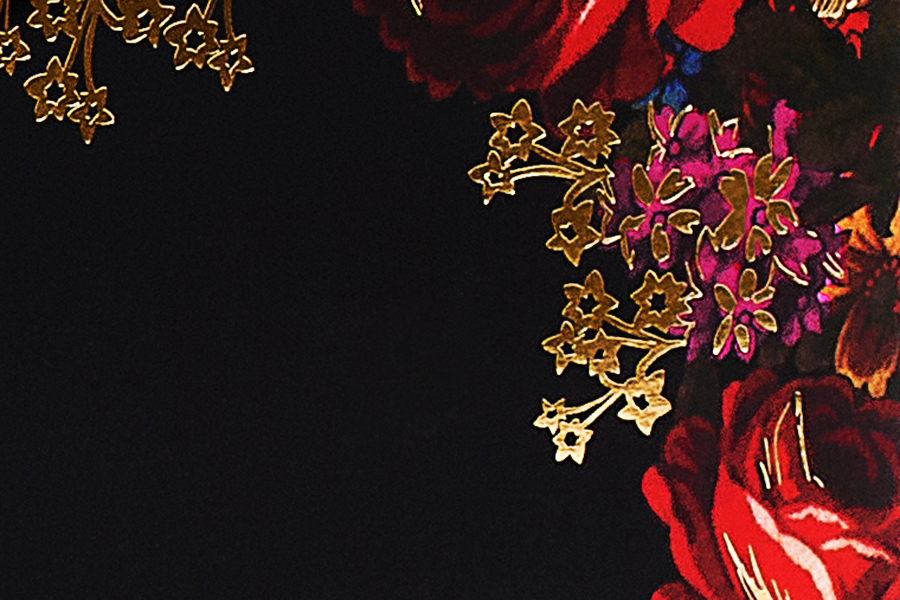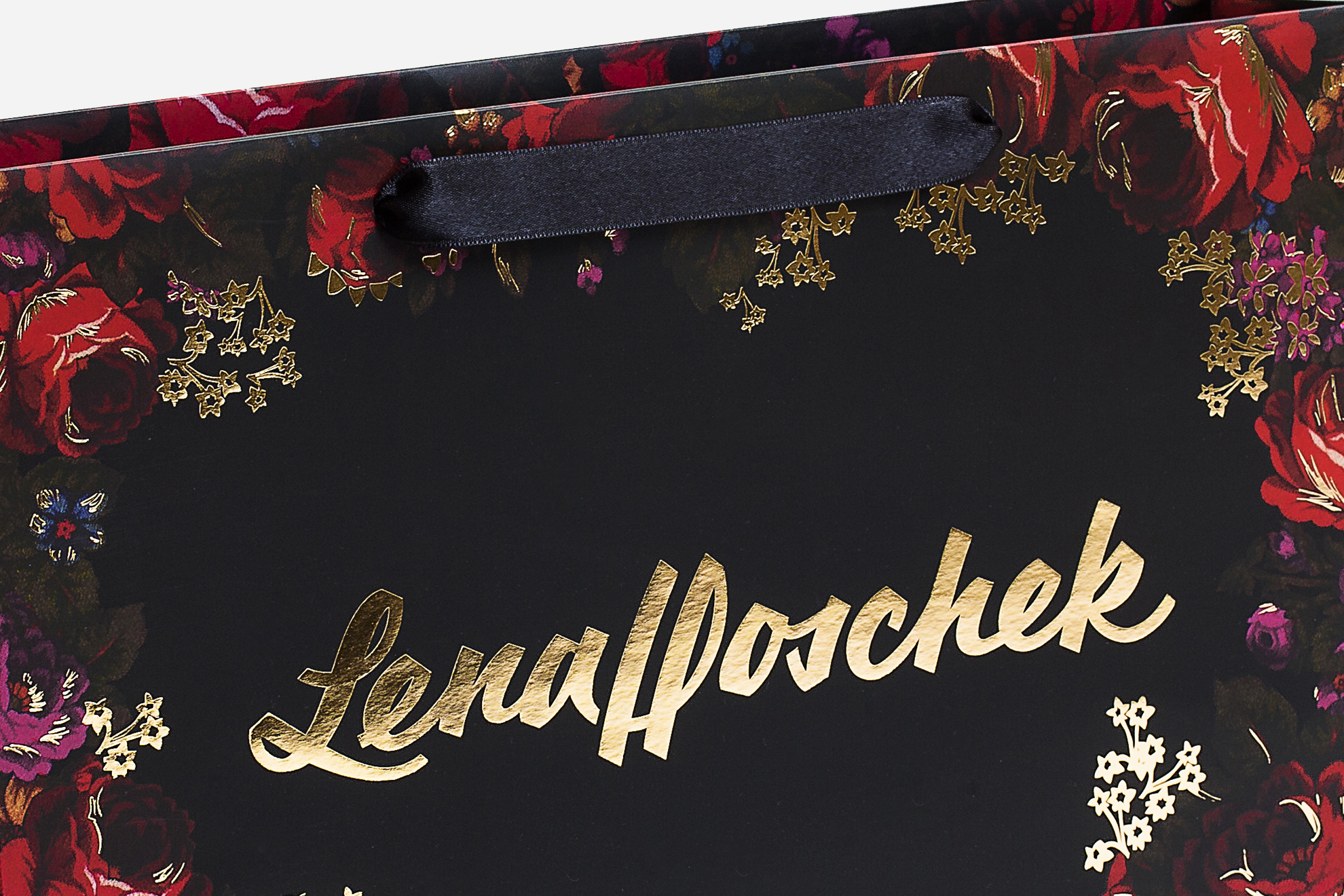 Golden elements enhance the pattern and emphasise the logo and contact details.
The expanse of the foil blocking area is truly spectacular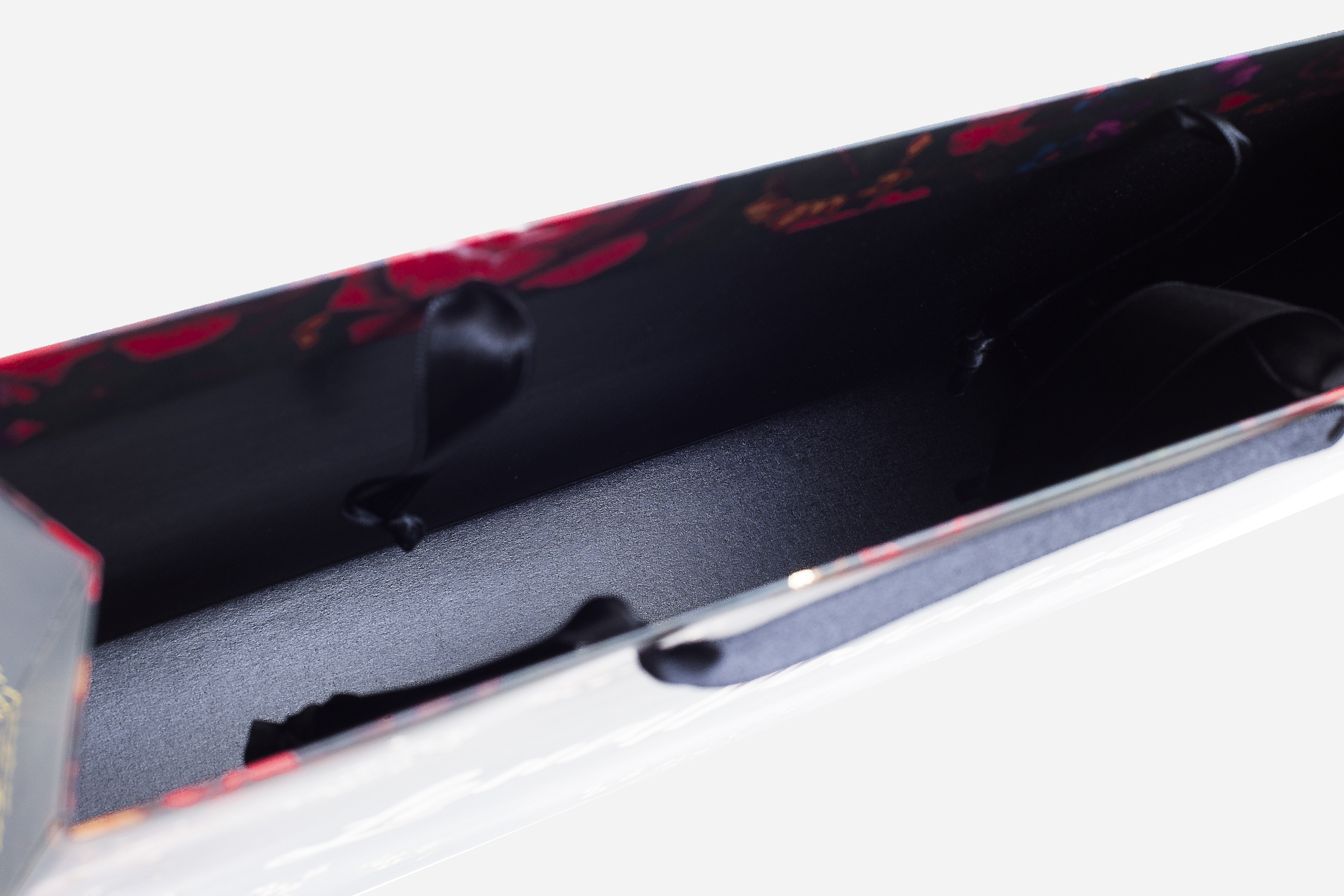 To complete the dramatic look, the bag is printed in black on the inside.
MOQ 100 pcs
Bespoke production
Luxury finishes
Are you interested in a similar product?
WE WILL BE HAPPY TO HELP YOU
Send us your project outline. Share the packaging purpose and features you are considering and we will come back to you with comments and price options.
Still looking for inspiration?
Production-ready paper bag options
BAG STYLES AND DESIGN UPGRADES