Nynolia
PREMIUM CLOTHING & APPAREL BOXES
These boxes in two sizes are produced for the German online shop for luxury slow fashion.
Each box fits a piece of pure satin silk clothing.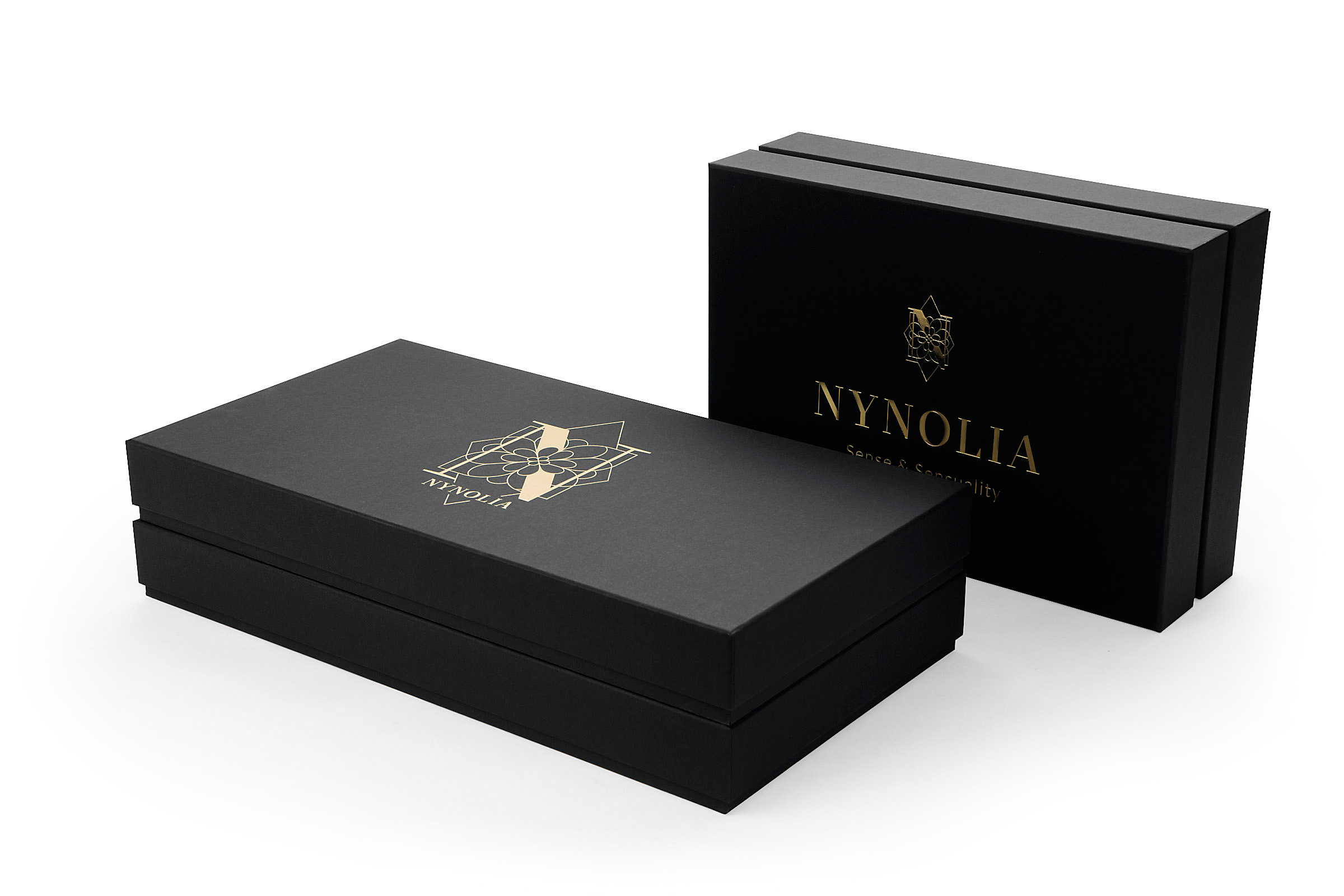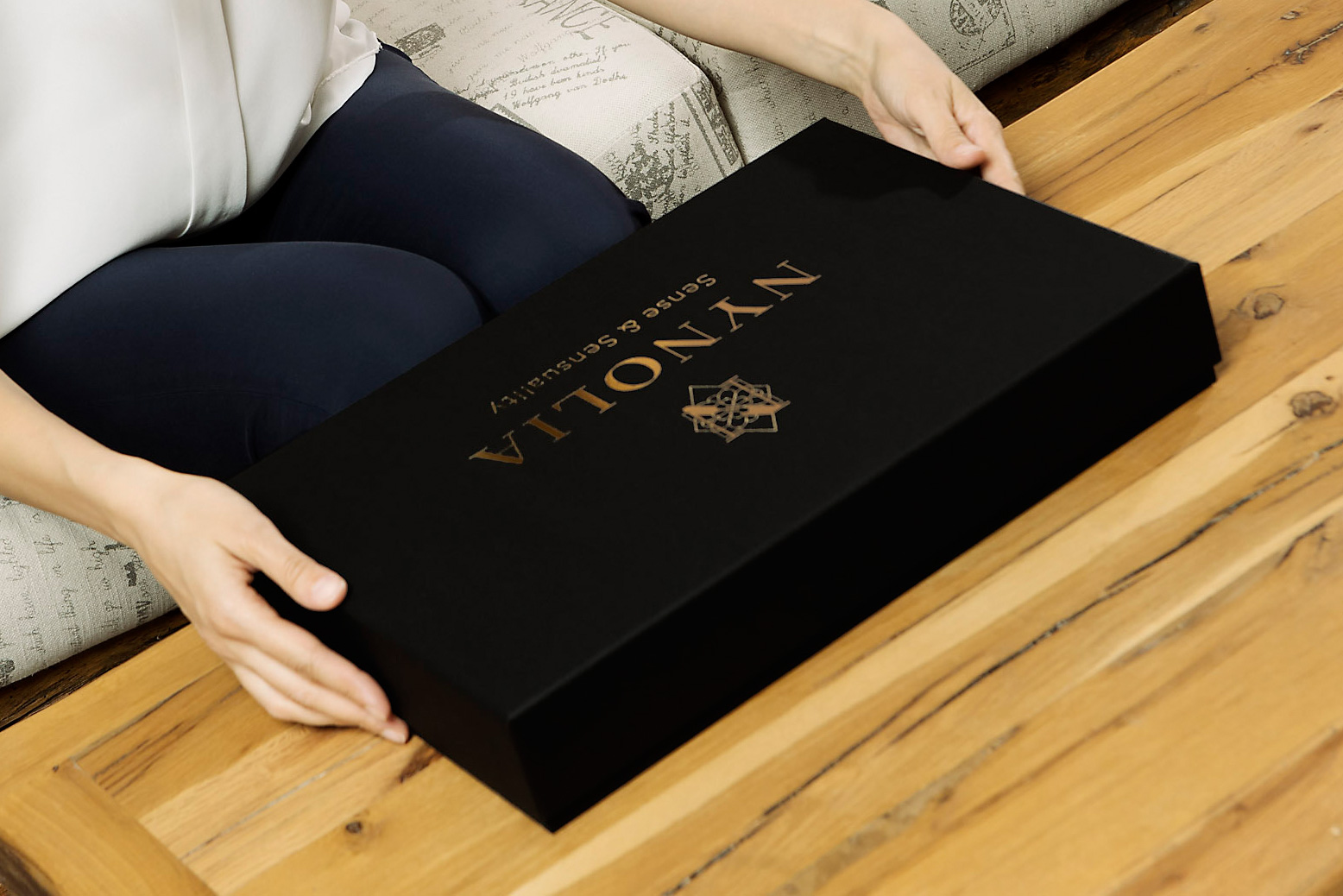 Product style: Lid and base box – Partial Depth Lid
Box capacity: 400*280*65 mm, 535*280*60 mm
Paper: Koehler Brilliant Black (stock)
Finishes: Foil blocking
This box is 'A piece of natural luxury', as called by our client. Its structural design and artistic styling correspond to Nynolia's brand message of finest quality and sustainability combined.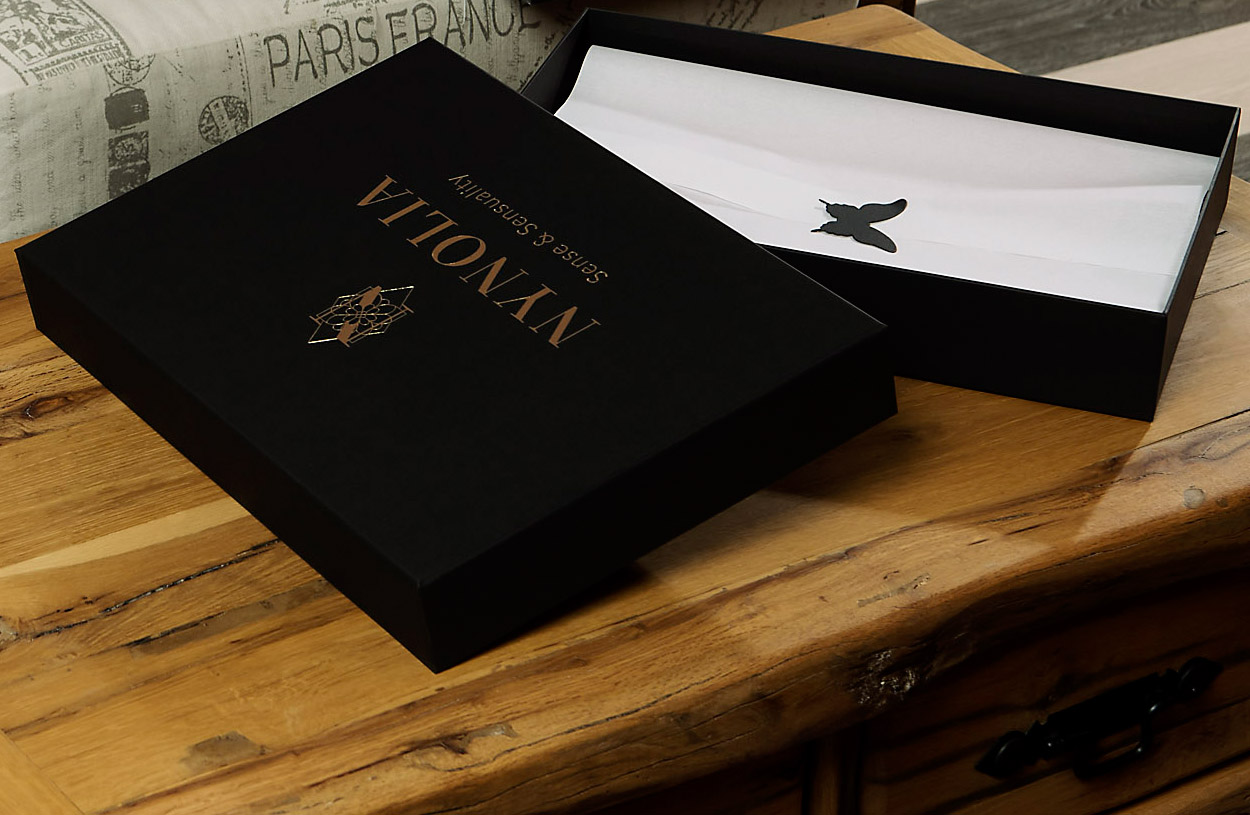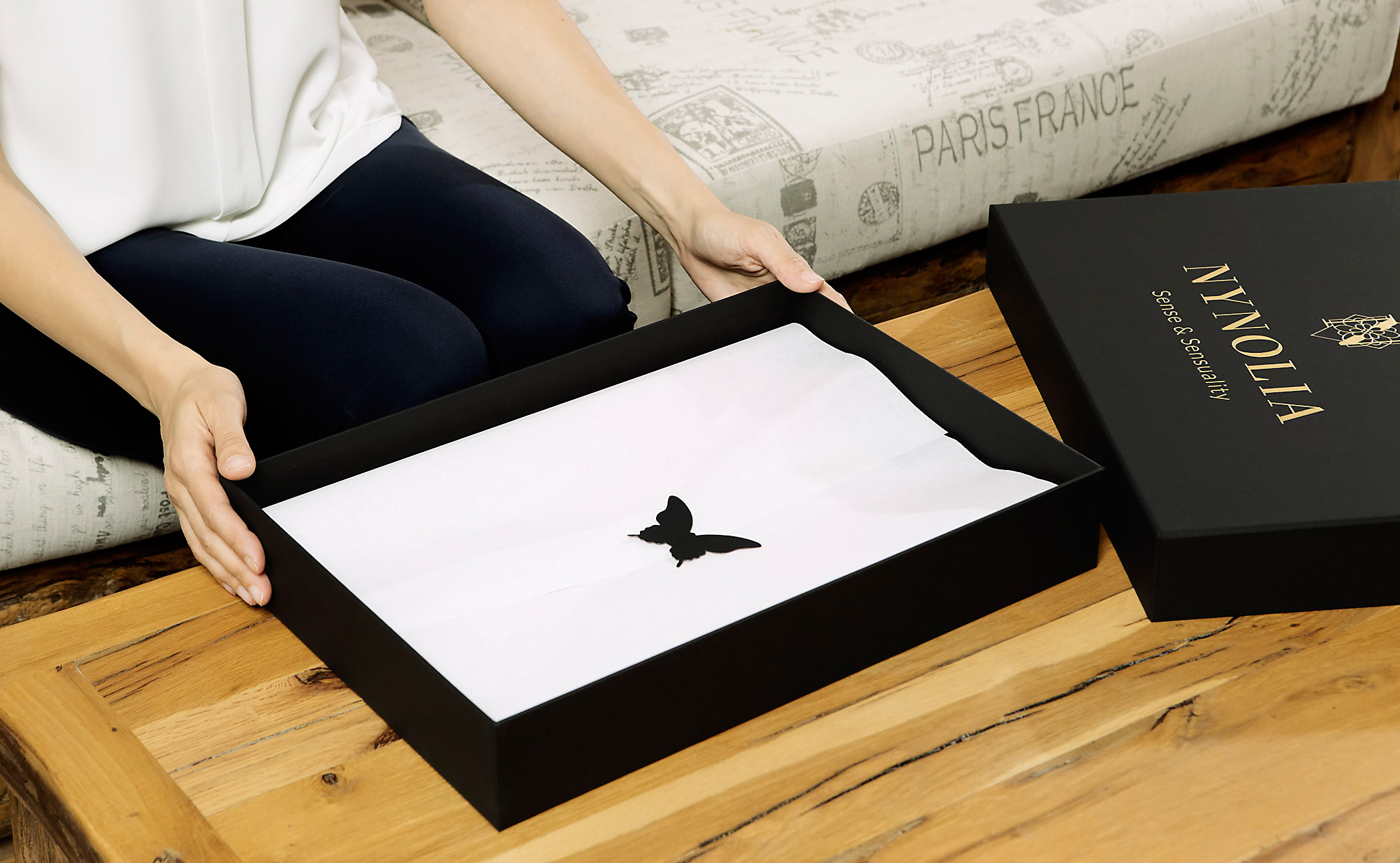 The boxes are gorgeous gold on black, made out of recycled material, recyclable and made with the least amount of waste possible.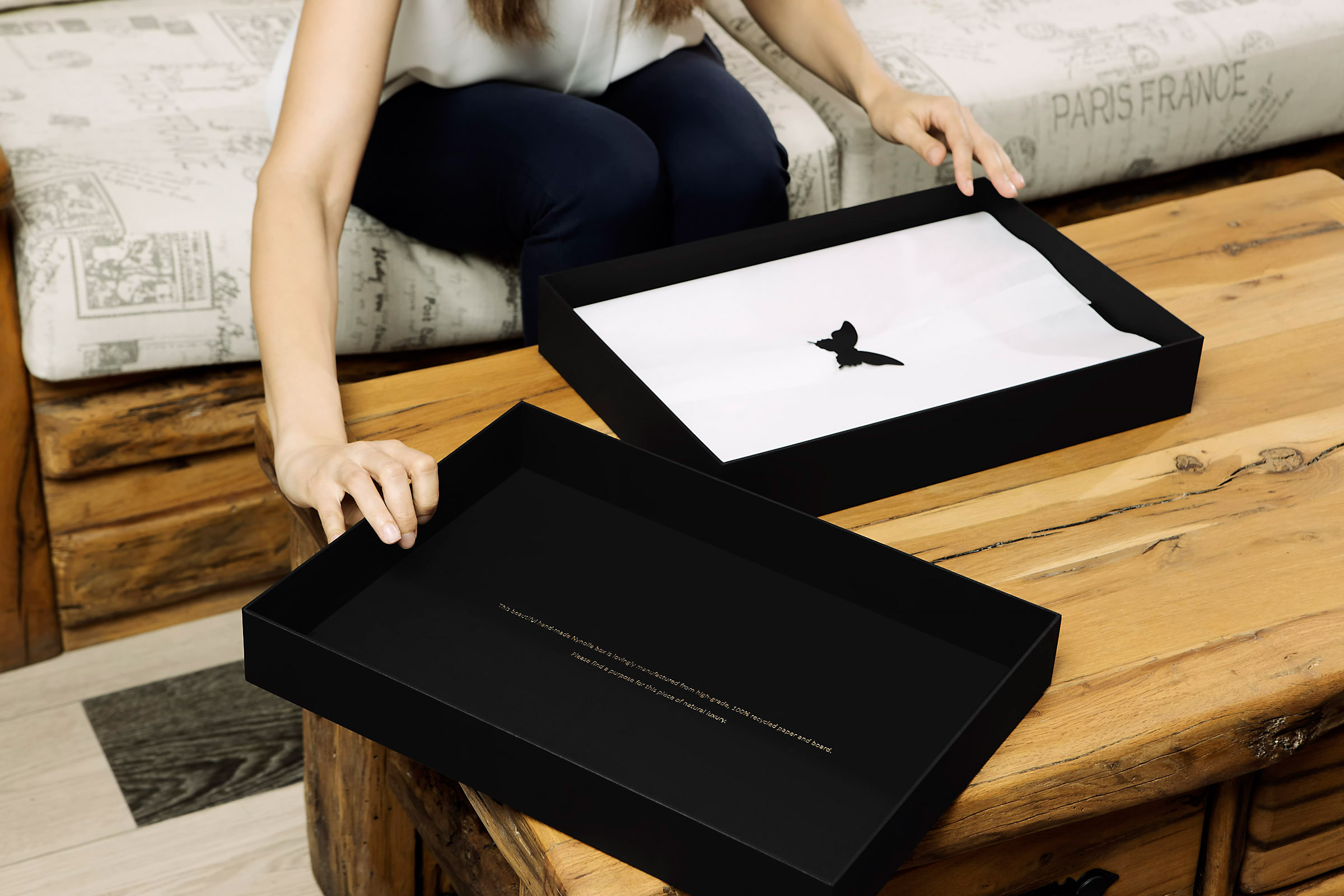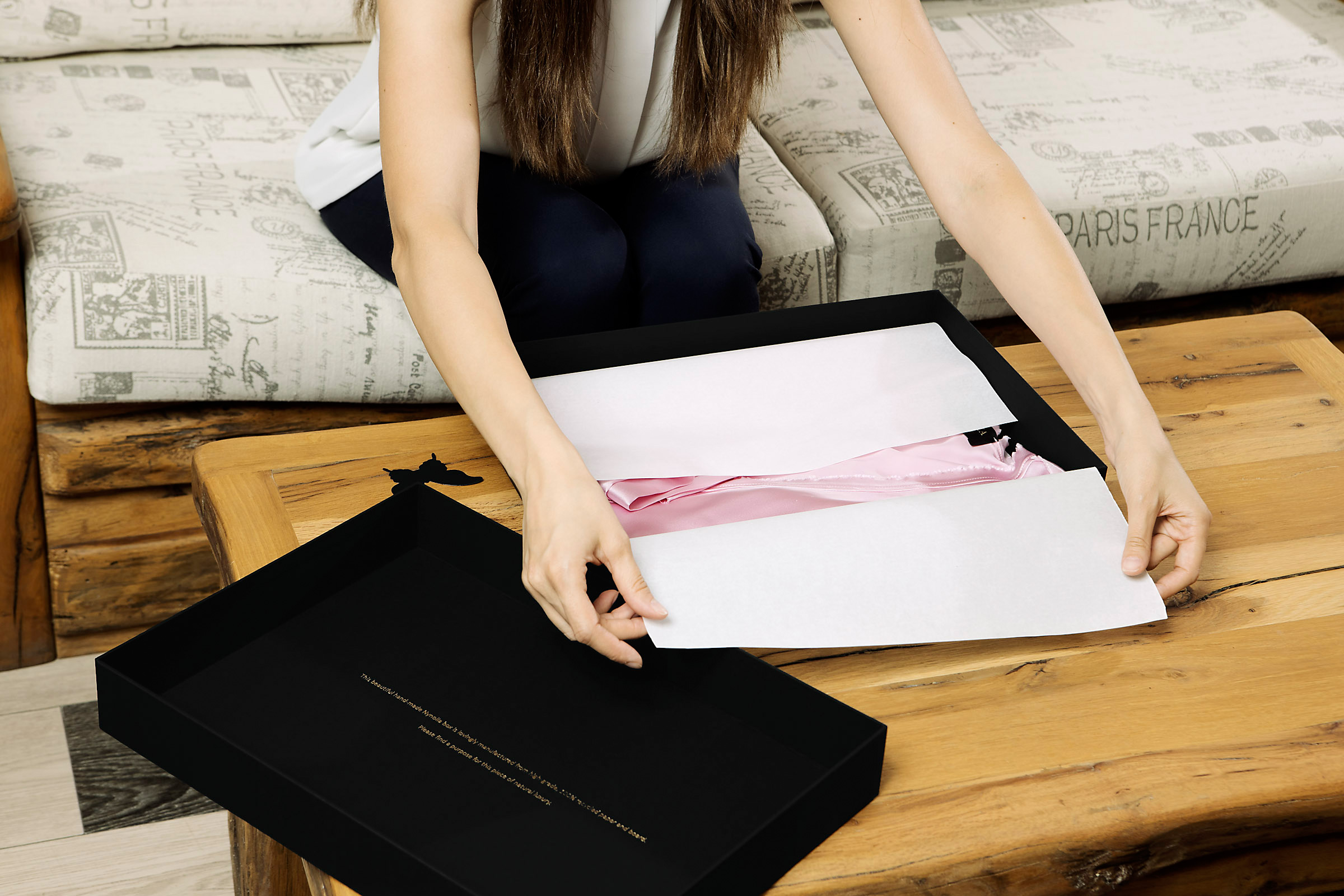 "This beautiful hand-made Nynolia box is lovingly manufactured from high-grade, 100% recycled paper and board. Please find a purpose for this piece of natural luxury."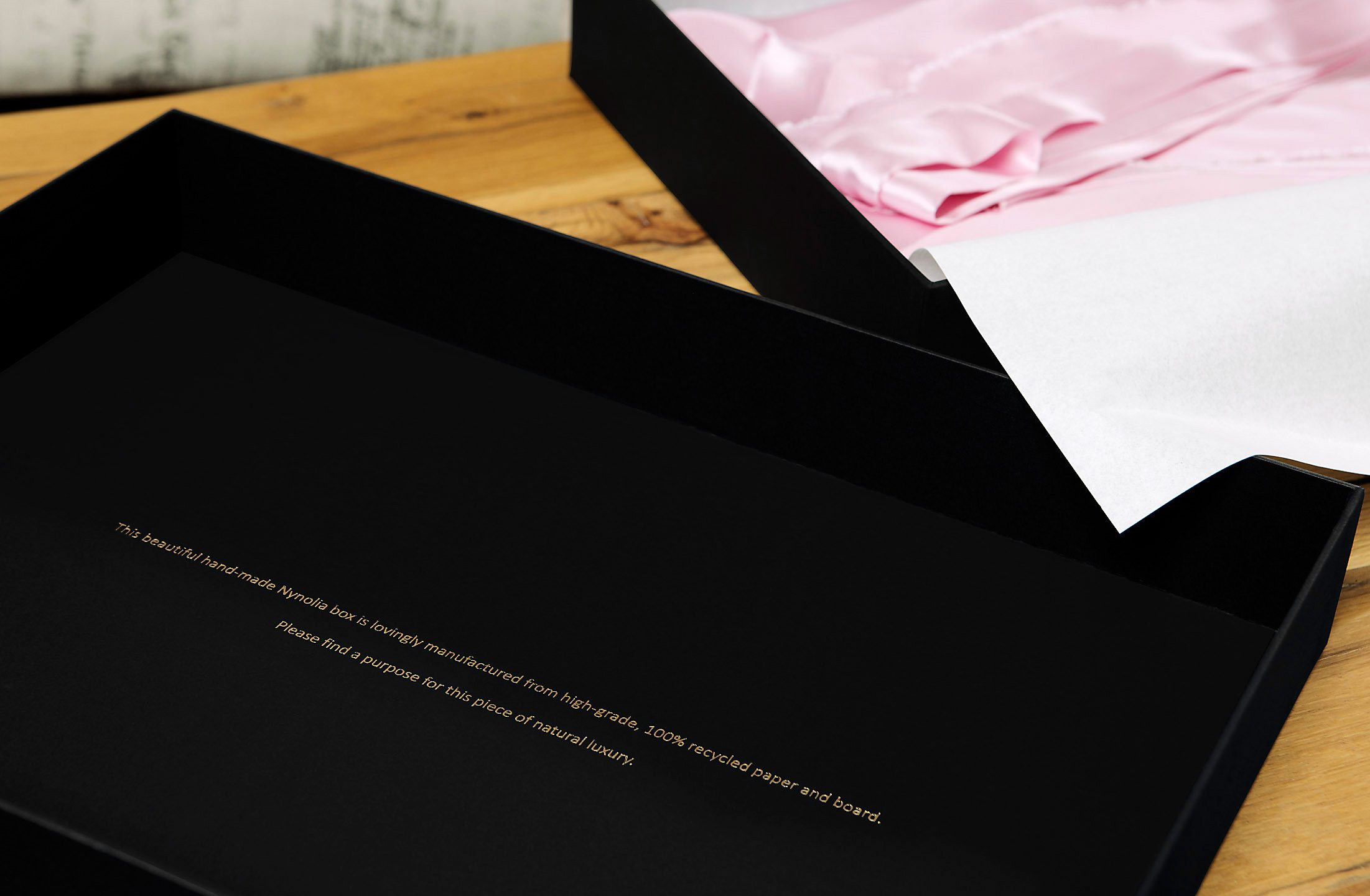 MOQ 100 pcs
Bespoke production
Luxury finishes
Are you interested in a similar product?
WE WILL BE HAPPY TO HELP YOU
Send us your project outline. Share the packaging purpose and features you are considering and we will come back to you with comments and price options.
Still looking for inspiration?
Production-ready box options
BOX STYLES AND DESIGN UPGRADES