The Dalmore
LIMITED EDITION PROMOTIONAL BAG FOR LIQUORS
The bags were produced for a special UK-based event.
They are designed in two different sizes, each of them fitted to hold a bottle of the renowned Scotch whisky.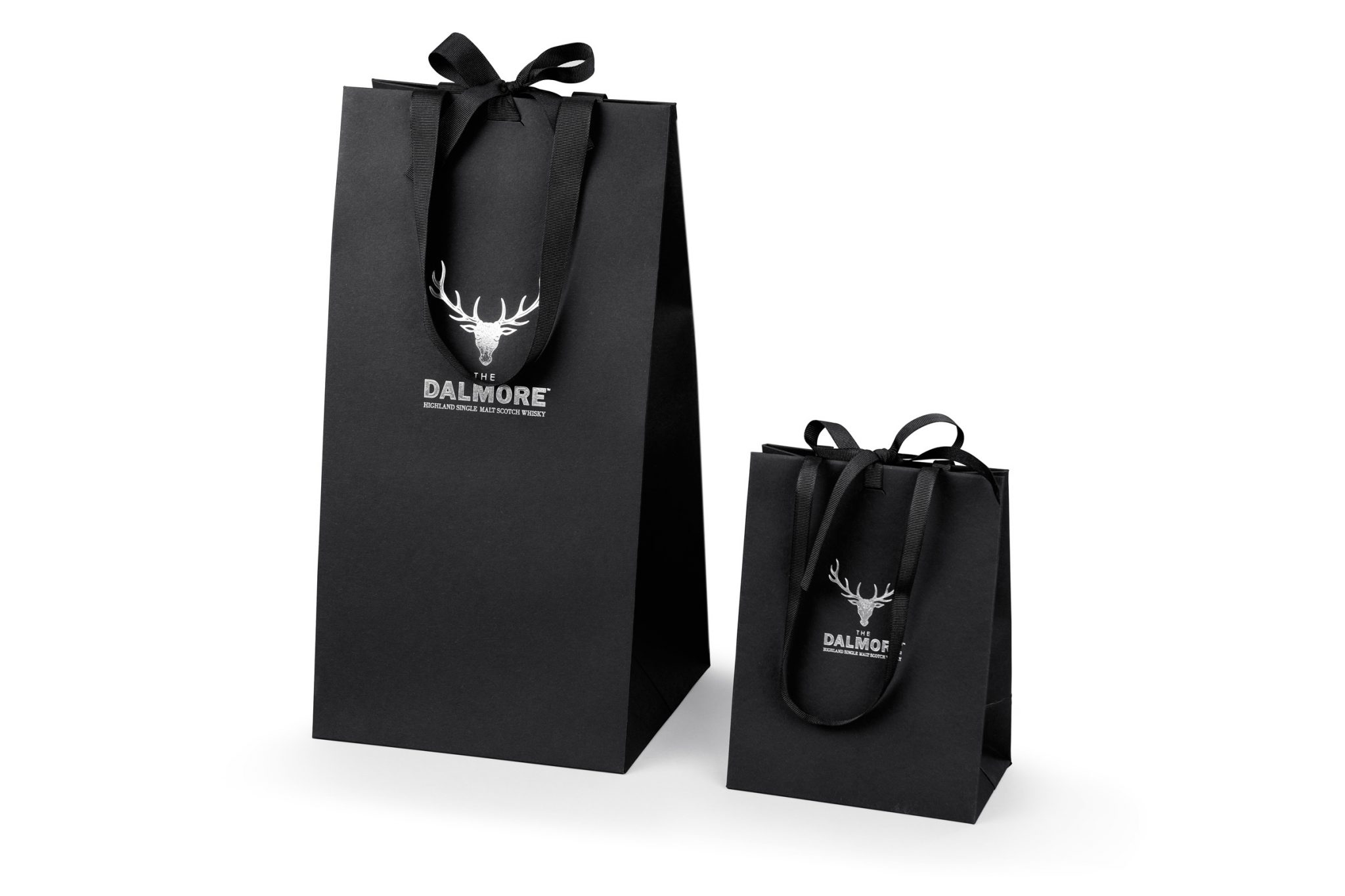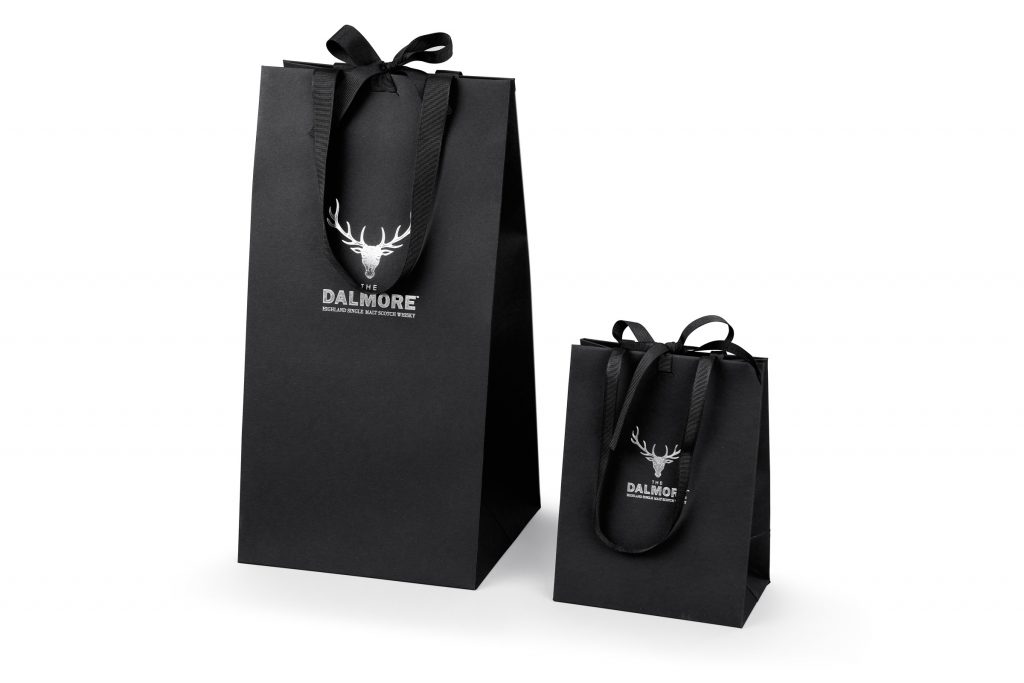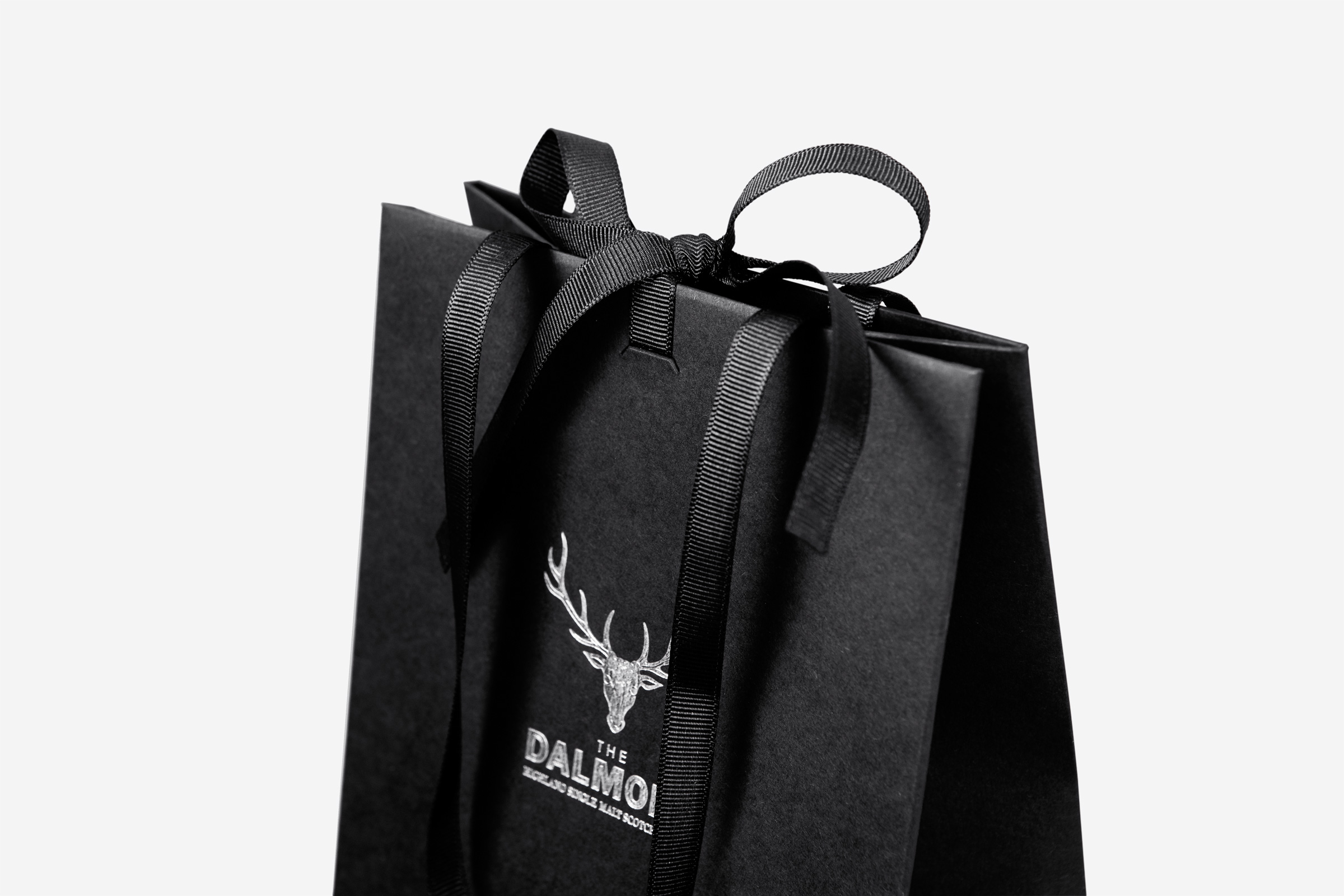 Product Style: Fabric ribbon handle bag – Glued grosgrain ribbon
Design Upgrade: Ribbon closure – Glued ribbons
Size: 202+198*400 mm, 150+100*200 mm
Paper: Colorplan Ebony, plain
Finishes: Foil blocking
This set of bags uses the exceptional, deep black Colorplan Ebony paper manufactured in the UK. The chosen paper thickness is impressively high, equalling 270 g per sq.m.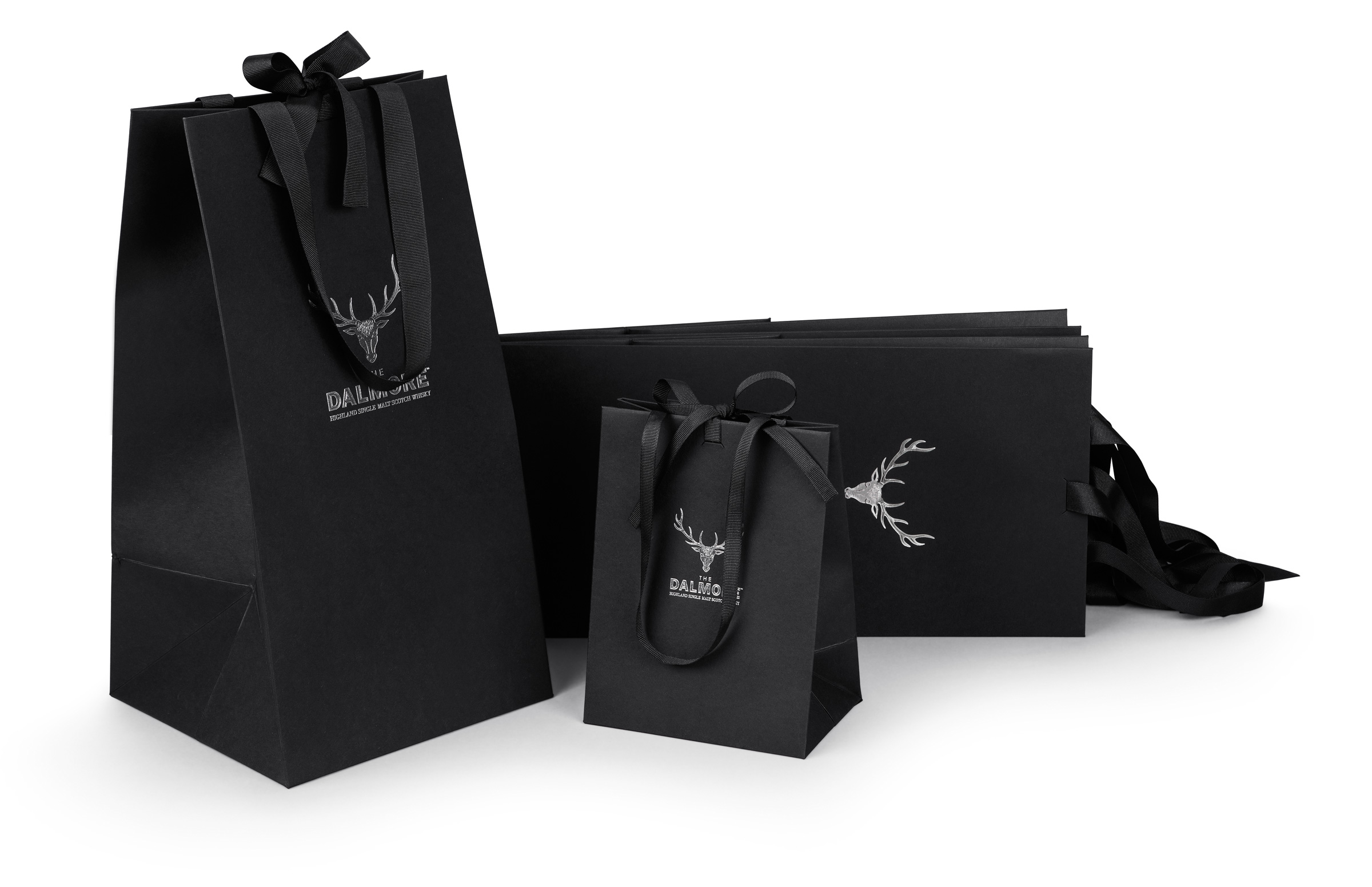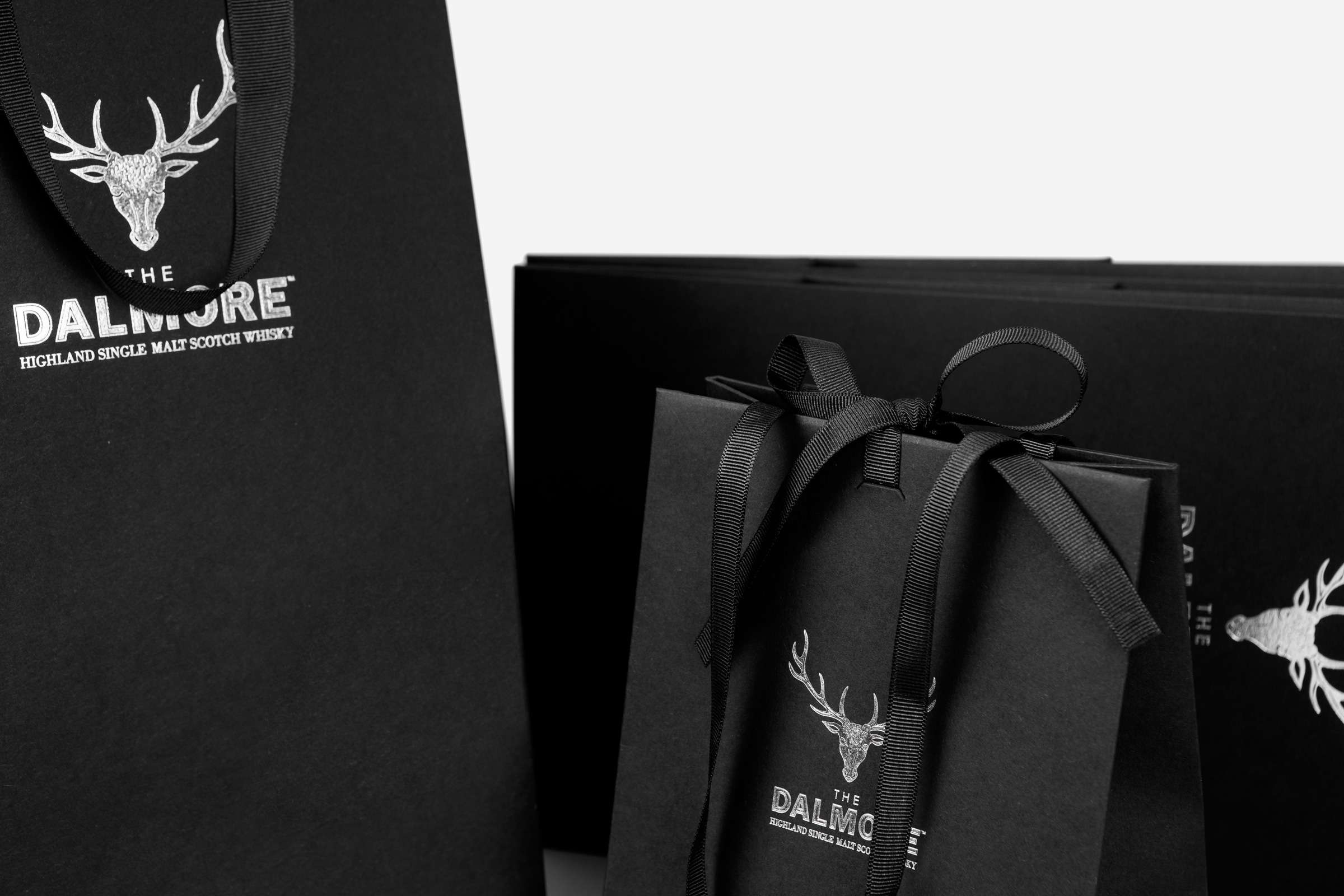 The bag's minimalistic artistic design includes the classic combination of black and silver, achieved via hot foil stamping over the dyed paper surface.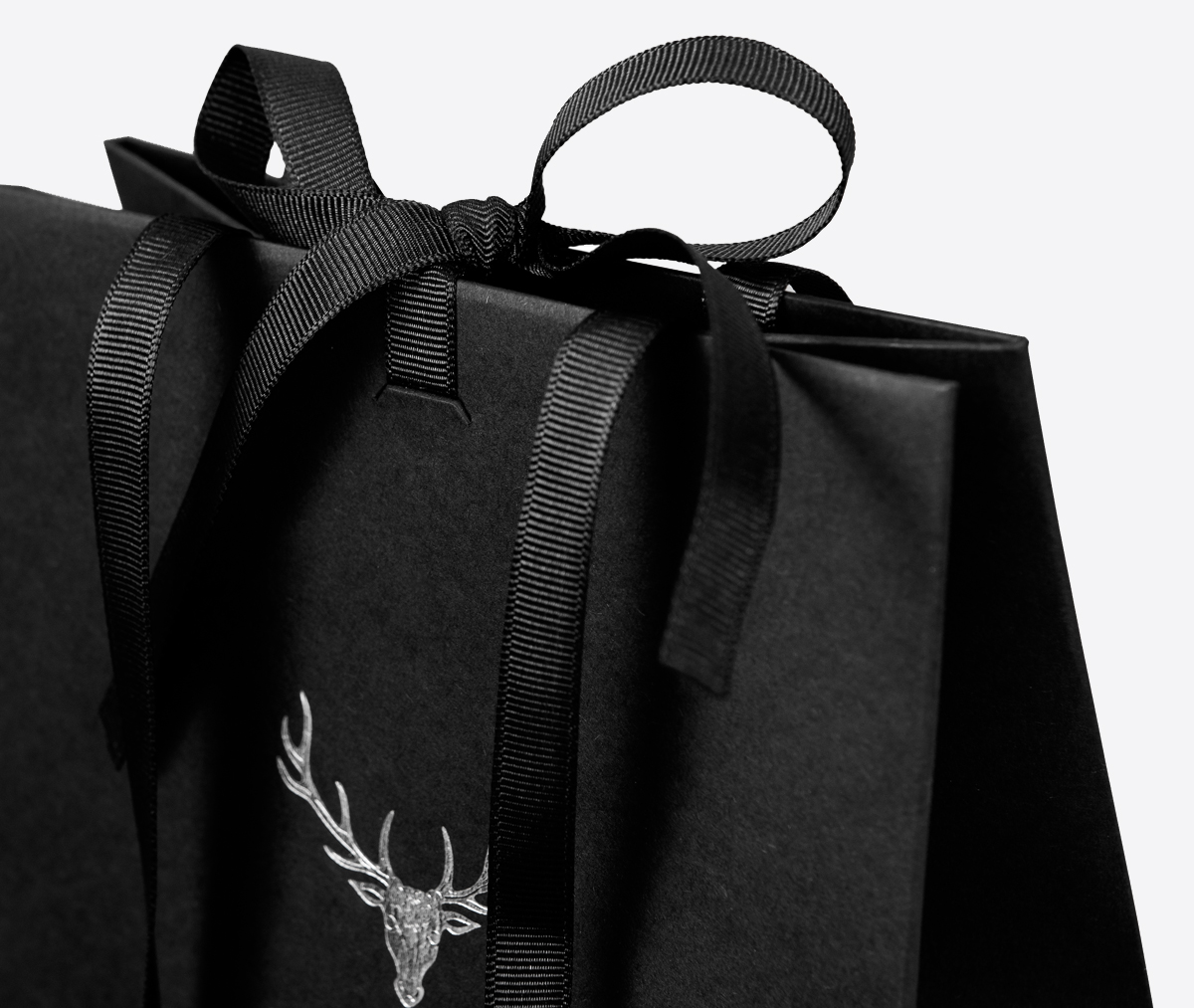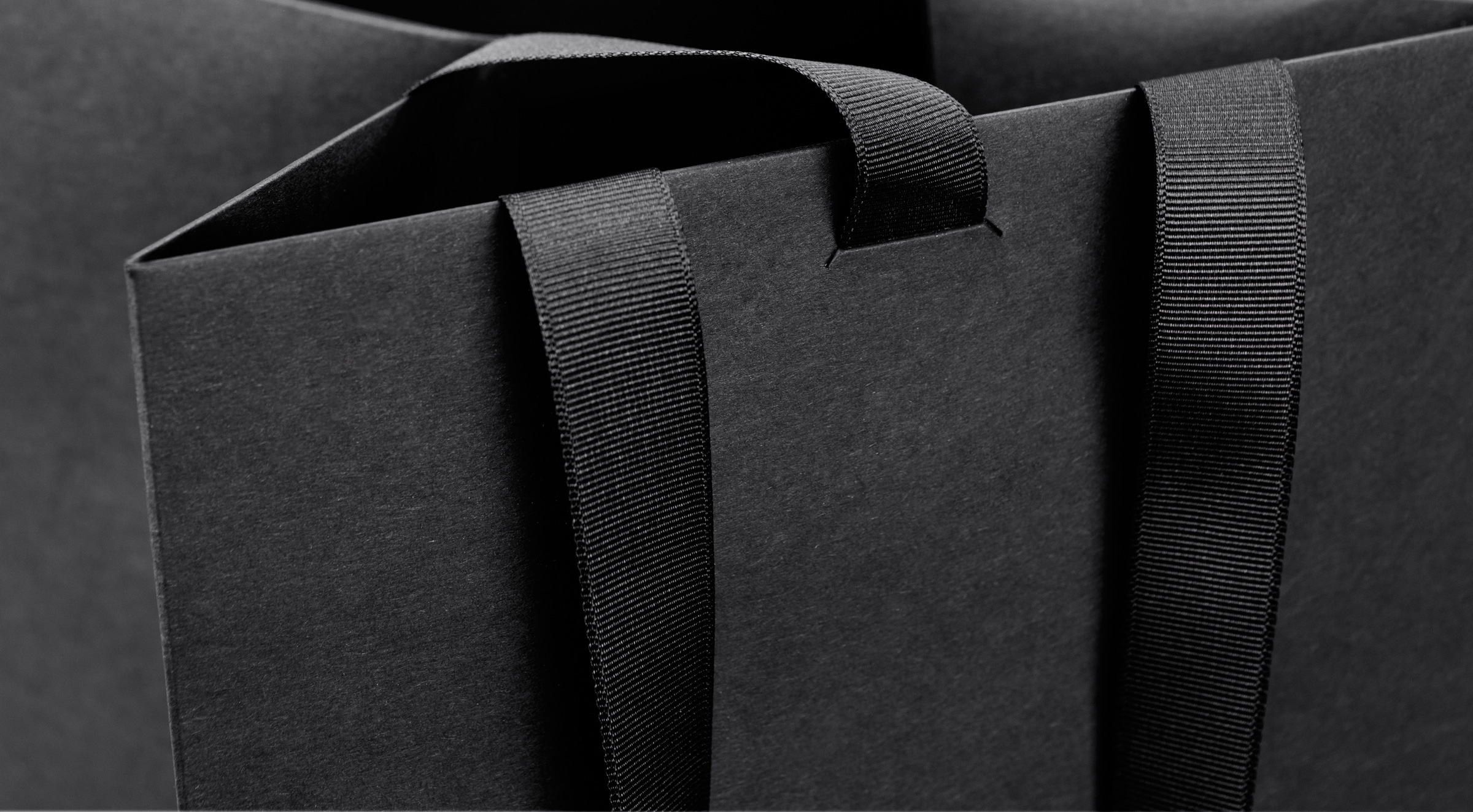 The luxurious effect is completed by the choice of ribbon style and closure.
MOQ 100 pcs
Bespoke production
Luxury finishes
Are you interested in a similar product?
WE WILL BE HAPPY TO HELP YOU
Send us your project outline. Share the packaging purpose and features you are considering and we will come back to you with comments and price options.
Still looking for inspiration?
Production-ready paper bag options
BAG STYLES AND DESIGN UPGRADES