The Folio Society
A PREMIUM PAPER BAG WITH A HANG TAG
The printed laminated bag is produced for The Folio Society, a renowned London-based publisher. Each bag is a gift packaging for limited hardback editions of classic books.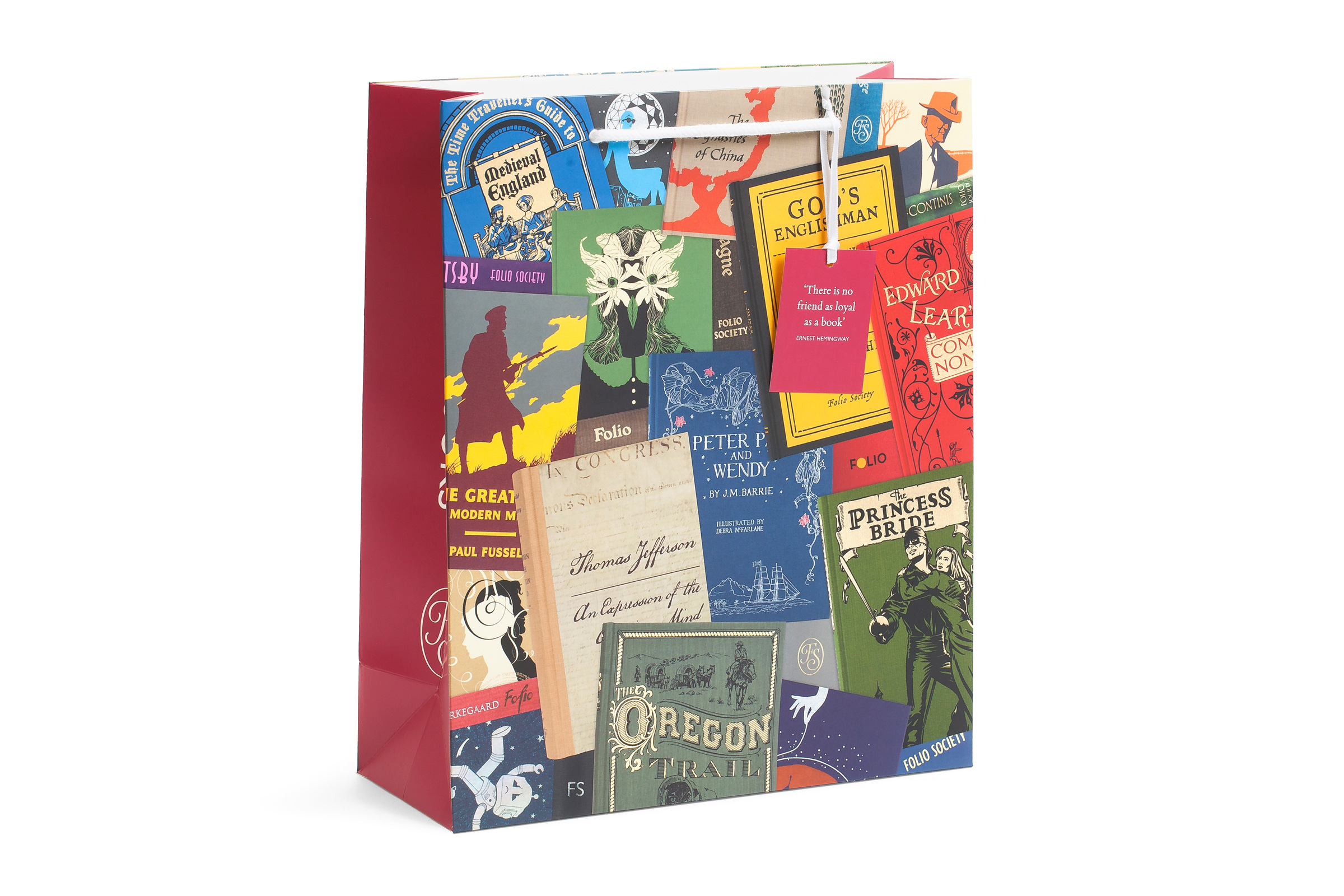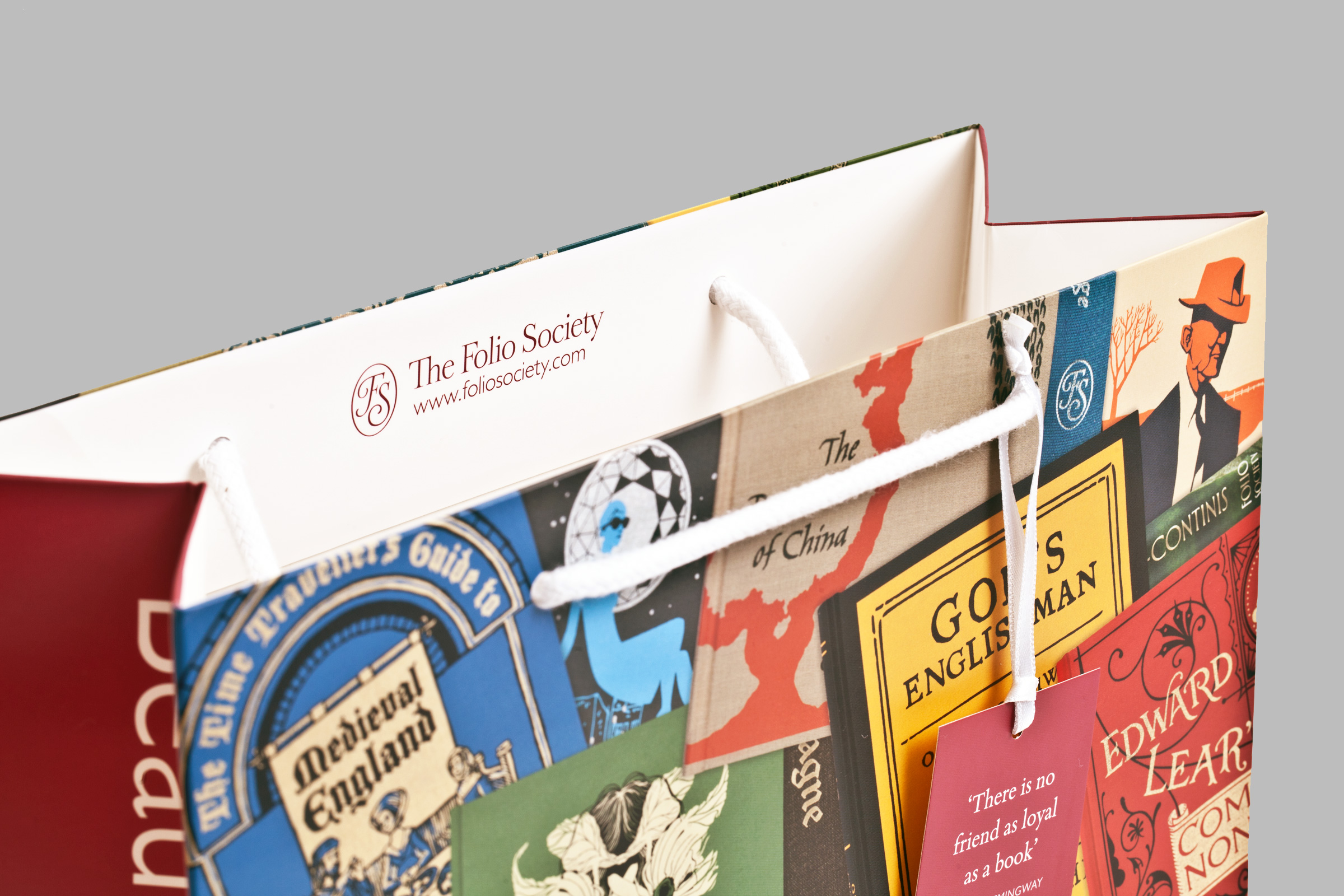 Product Style: Rope handle bag – knotted cotton ropes
Design Upgrade: Hang tags – Swing tag on the handle
Size: 300+120×360 mm
Paper: Coated board, matt laminated
Printing: Full-colour
This lovely bag design includes a paperboard hang tag that carries a clever message. The tag is attached to the rope handle and hangs on a thin, knotted satin ribbon.
As a delicate, small-size embellishment, the tag uses the same printing media as the bag and comes with zero extra paper consumption.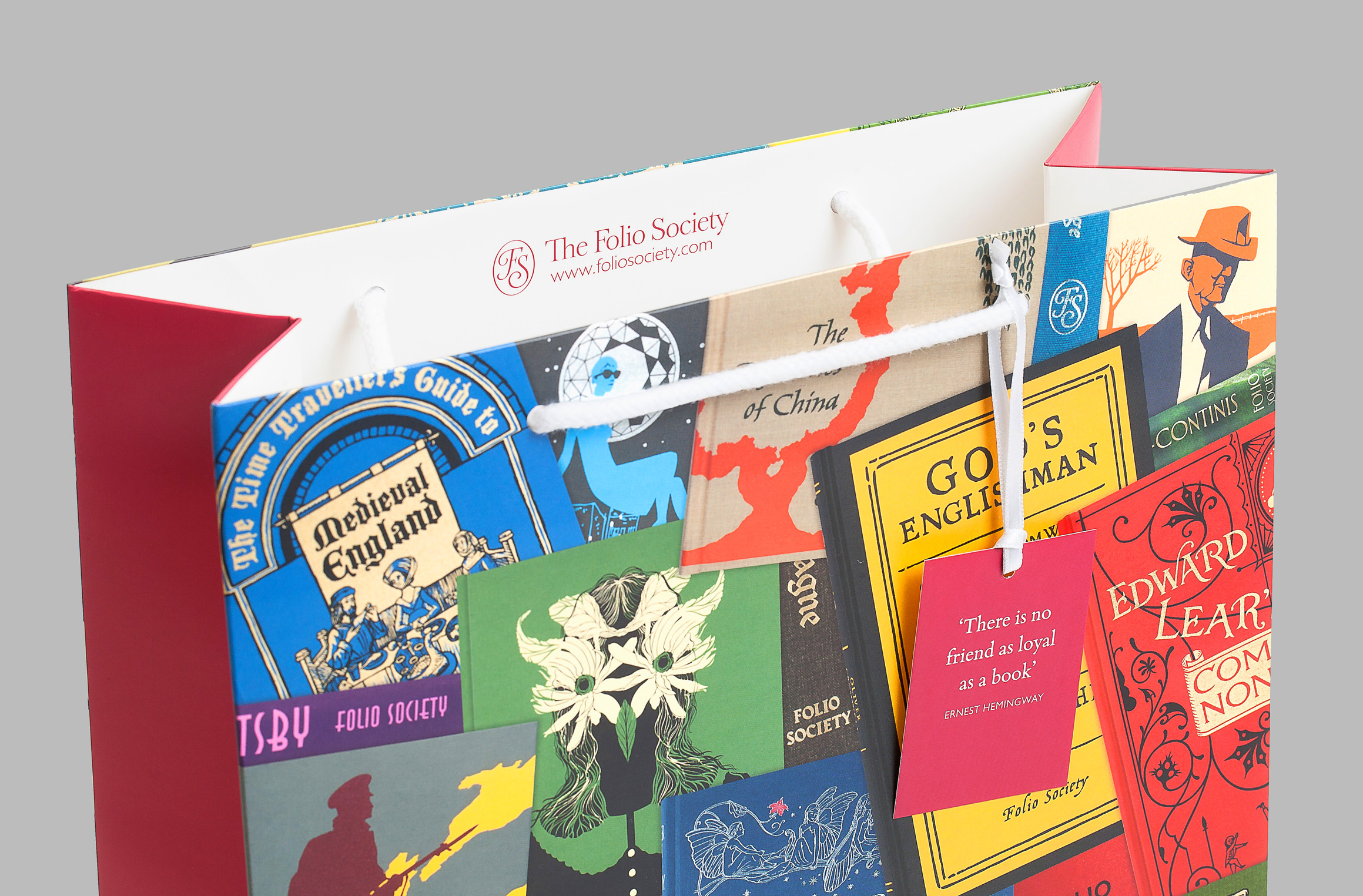 With its full-colour print, the overall bag artwork stands out with delightful festivity. The hang tag's printed side complements the eye-catching colour palette.
MOQ 100 pcs
Bespoke production
Luxury finishes
Are you interested in a similar product?
WE WILL BE HAPPY TO HELP YOU
Send us your project outline. Share the packaging purpose and features you are considering and we will come back to you with comments and price options.
Still looking for inspiration?
Production-ready paper bag options
BAG STYLES AND DESIGN UPGRADES